Key Takeaways: The iPhone 11 can charge wirelessly using the widely adopted Qi charging standard. No more fumbling with cables or worrying about wear and tear on the charging port. Just place your iPhone on a Qi-certified charger, and you're ready! However, the iPhone 11 does not support MagSafe or reverse wireless charging.
Let's get into more detail about wireless charging on iPhone 11.
Key Points about Wireless Charging on the iPhone 11:
| Category | Details |
| --- | --- |
| Wireless Charging Standard | Qi |
| Max Wireless Charging Power | 7.5 watts |
| Compatible Chargers | Qi-certified chargers |
| Apple MagSafe Compatibility | Not Compatible |
| Reverse Wireless Charging | Not Supported |
Wireless Charging on iPhone 11
Qi Standard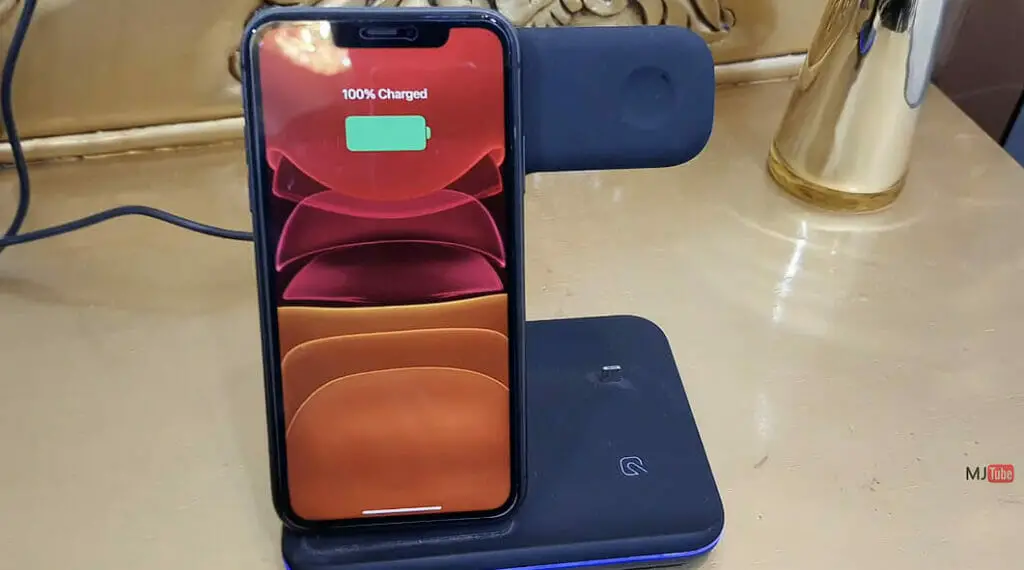 One thing that makes wireless charging on the iPhone 11 so convenient is using the Qi standard. Since Apple adopted this widely-used standard, you can charge your iPhone on various charging pads available in the market, not just Apple-branded ones.
The beauty of Qi-certified chargers is that they're universal and can charge any device sporting the Qi standard. Many of these chargers come with the ability to deliver power at rates up to 7.5 watts.
To start charging, you must place your iPhone 11 on a Qi-certified charger, ensuring it's not plugged in. That's it – no wires, no mess!
The maximum iPhone 11 wireless charging power of 7.5 watts isn't the fastest. However, its convenience and the absence of tangled cables make it a winner in my book.
It works well for me, especially when charging my device overnight or working at my desk. The convenience of simply placing my iPhone on a charging pad without worrying about cords more than makes up for the slower charging speed.
Compatibility with Chargers
Apple Magsafe Chargers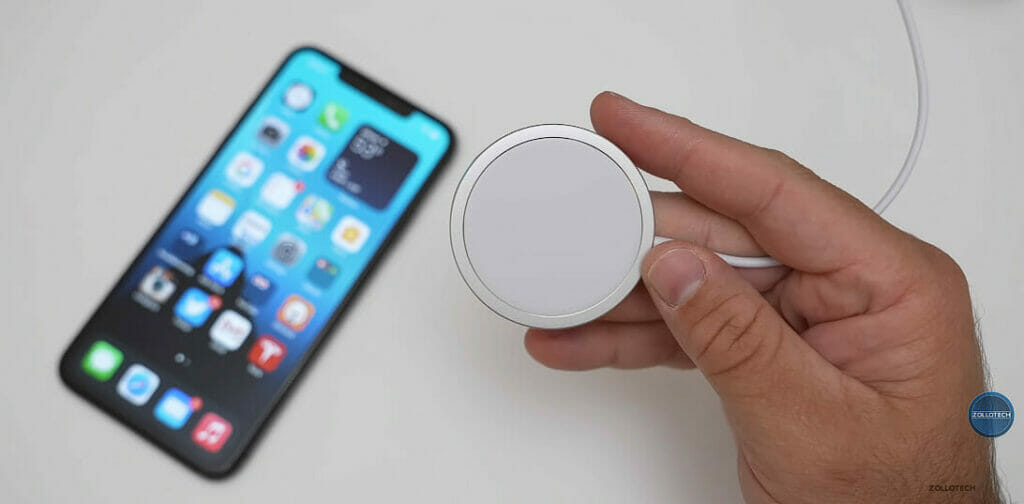 Apple MagSafe is a fantastic charging accessory, but the iPhone 11 doesn't support it. it has no built-in magnets like the iPhone 12 models, so it's not fully compatible with MagSafe.
Nevertheless, while the MagSafe technology is specifically designed for iPhone 12 and later models, you can still charge your iPhone 11 with other wireless chargers.
Third-Party Chargers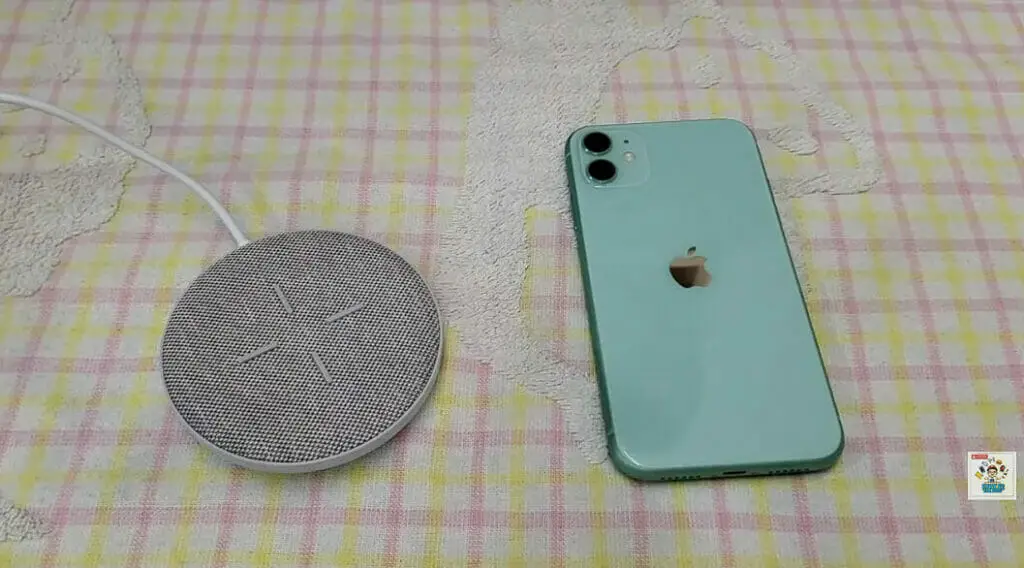 Now, onto the third-party options. I've discovered that most third-party chargers designed for iPhones are Qi-certified, making them perfect for iPhone 11 and older models like iPhone XR and iPhone X. Make sure to use a charger with a minimum output of 7.5 watts for better charging efficiency.
One tip I've picked is to look for a charger with a power adapter. Some chargers only include the charging pad, so you'll need to use your own power adapter with an output of at least 7.5 watts. This can be either an Apple adapter or a third-party one, as long as it's compatible.
While we're on the topic, let's not forget about Lightning cables. Even though wireless charging is super convenient, I wouldn't recommend tossing out your good old Lightning cables. They can still be useful for quick charging sessions or when a wirelessly charging setup isn't available.
Reverse Wireless Charging and Future Updates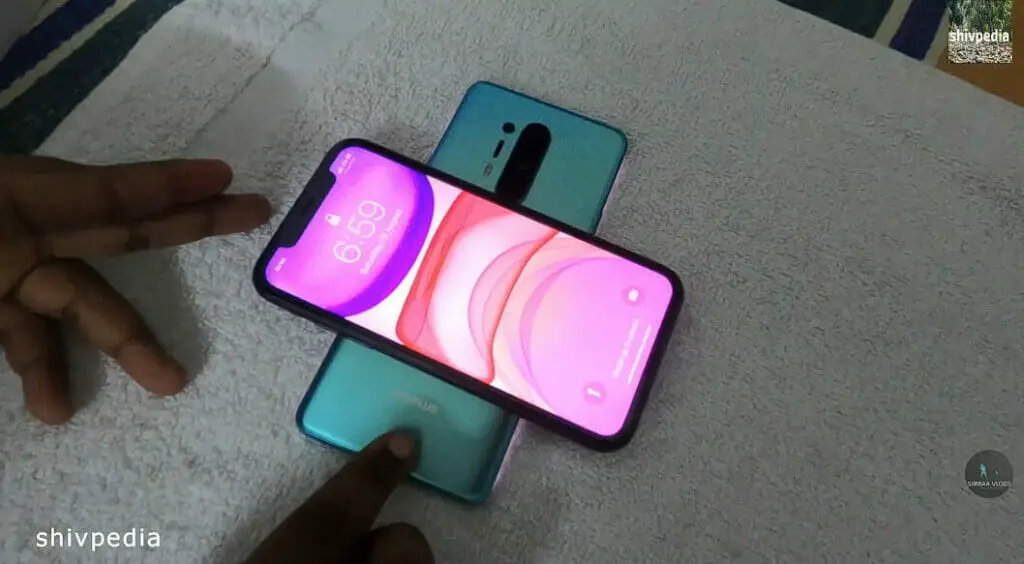 So, you may have heard about reverse wireless charging and wondered if your iPhone 11 can do it. Unfortunately, the iPhone 11 does not support reverse wireless charging. However, there are some interesting developments worth mentioning regarding this feature.
As it turns out, Apple has been working on integrating reverse wireless charging into future iPhone models, such as the iPhone 13. This would allow your iPhone to charge other devices like your AirPods wirelessly. How cool would that be? As an iPhone 11 user like myself, I can't help but feel a bit envious.
This may also make you wonder if a future software update could bring reverse wireless charging to iPhone 11. While it's tempting to hope for it, remember that hardware limitations might prevent this feature from being enabled through software updates.
So, it's best to take rumors and speculation with a grain of salt. That being said, I'm eager to see what Apple has in store for us. Let's hope to reverse wireless charging becomes a reality in future iPhone models.
Comparison of Wireless Charger Brands
| Charger Brand | Output Power | Price Range | Additional Features | iPhone Compatibility |
| --- | --- | --- | --- | --- |
| Apple | 7.5W | $$$ | Minimalist design, high-quality materials | iPhone 8 and newer |
| Anker | 7.5W | $$ | LED status indicator, non-slip design | iPhone 8 and newer |
| Belkin | 7.5W | $$$ | Premium build, safety features | iPhone 8 and newer |
| Yootech | 7.5W | $ | Budget-friendly, compact design | iPhone 8 and newer |
| Choetech | 7.5W | $ | Dual charging pads, sleep-friendly LED | iPhone 8 and newer |
All the mentioned brands produce Qi-compatible wireless chargers, and since iPhone 8 and later models support Qi wireless charging, these chargers should work with those iPhone models. However, checking each charger model for detailed compatibility information is always good.
Furthermore, some may offer additional features such as fast charging, multiple device charging, cooling fans, or included power adapters.
Precautions and Limitations
Heat Management
I've understood that heat management is one key area to consider when using wireless charging with the iPhone 11.
Excessive heat can damage the battery and other internal components of your device. It is crucial to ensure that your charging environment is well-ventilated and that the charger you're using is high quality and certified by the Wireless Power Consortium (WPC).
Vibrations and Interferences
When wirelessly charging your iPhone 11, it's essential to be mindful of vibrations. These can disrupt the charging process and even interfere with the connection between your device and the charger. Turning on Do Not Disturb mode can be a handy trick to help minimize interruptions.
Furthermore, it's important to keep your iPhone away from other electronic devices, such as computers or RFID chips, that could potentially cause interferences or disrupt the wireless charging process.
Another thing that I find particularly useful is ensuring that the charging pad is properly placed on a flat surface. iPhone 11 will wirelessly charge without issues, but it can be finicky if the charger or phone isn't positioned right.
Also, remove thick cases or metal components that may cause interference. Ensure the charging pad is stable and your phone is centered on avoiding charging interruptions.
Compatibility and Charging Limitations
Ensure you use a Qi-certified charger, as the iPhone 11 does not support Apple's MagSafe charging. As mentioned, the maximum wireless charging power for iPhone 11 is 7.5 watts, which might not be as fast as wired.
Remember that your iPhone 11 should not be plugged into a power bank or charging port while wirelessly charging. Performing simultaneous wired and wireless charging could cause damage to your iPhone's battery and iOS system. So, stick to one charging method to keep your trusty device in top condition.
Here's a quick rundown of some common wireless charging tips for your iPhone 11:
Use a Qi-certified charger for the best compatibility.
Keep your phone's charging area free of debris or objects.
Remove thick cases or cases with metal components.
Opt for a USB-C to Lightning cable and a USB-C PD charger for fast charging.
I hope this helps you maximize your iPhone 11's wireless charging capabilities. Enjoy a tangle-free charging experience with these accessories!


References
Organization:
Website Resources:
Video References
MJ Tube
zollotech
Knoles CoolStuff
Simbaa Vlogs
Were Sorry This Was Not Helpful!
Let us improve this post!
Tell us how we can improve this post?