I WAS THRILLED when I first got a PopSocket for my phone. But then, I got scared it wouldn't work with a wireless charger.
Good news: Yes, you can use wireless charging with your Popsocket! There are a few solutions available, including some from Popsocket itself. Charging your phone while using a PopSocket has always felt like an awkward balancing act. But fear not! Since there are a few ways to use wireless charging with your PopSockets Grip.
I will go into more detail below.
Overcoming Wireless Charging Challenges with Popsockets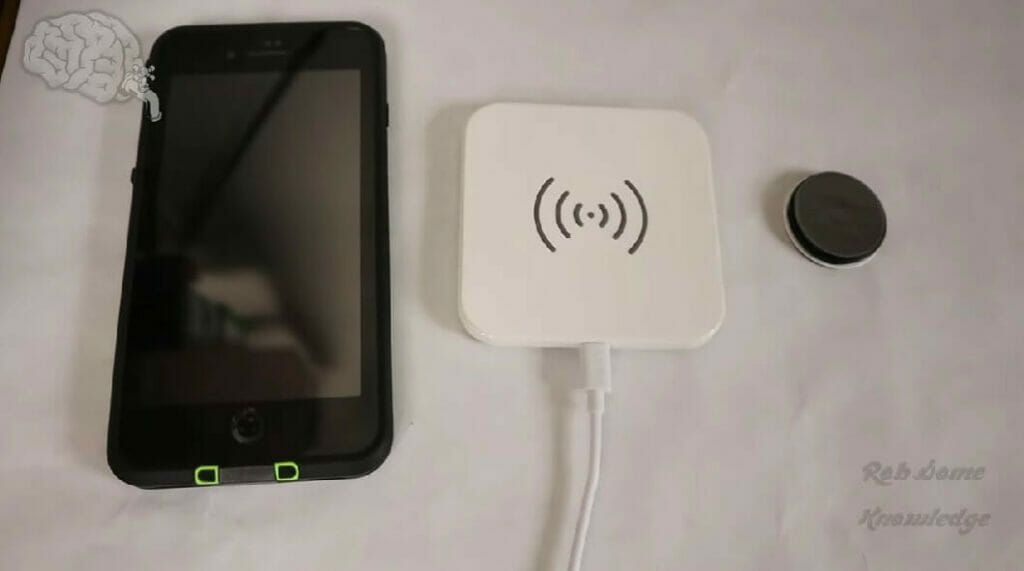 I wondered whether my favorite phone grip would play nice with wireless charging. I've gotta say, it may not work seamlessly out of the box, especially with a centered PopSocket, but there are solutions like the PopPower Home designed specifically for that purpose.
Let me share the good news on how it's possible.
Poppower Home Wireless Charger
I recently stumbled upon the PopPower Home Wireless Charger. This little gadget caught my attention as it is designed explicitly for devices with a PopSocket Grip attached.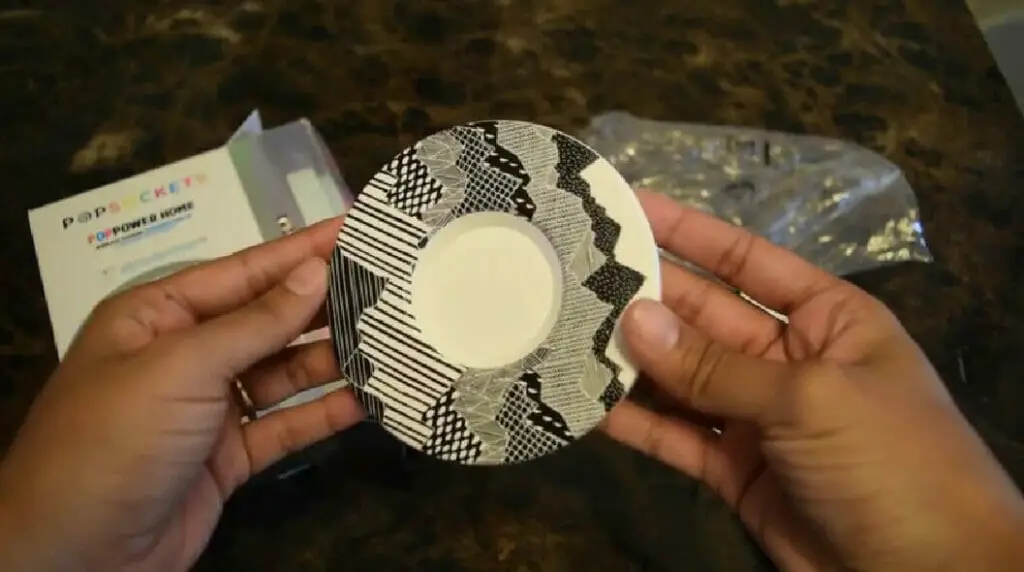 Hence, it's a nifty charging pad that makes room for the PopGrip, allowing the device to charge seamlessly.
What a perfect solution to the common PopSocket wireless charging problem! No need to remove my PopSocket Grip, place my phone on the charger, and voilà – it's charging! I discovered it's available in various colors and costs around $60, so there's something for everyone.
Now, I discovered that there's a caveat when using this charger. It doesn't work well with metal PopSockets. Apart from that tiny downside, I've found it to be an incredible addition to my wireless charging setup.
Popsockets with Built-In Wireless Charging
Another option for overcoming wireless charging challenges with PopSockets is to use PopSockets with built-in wireless charging capabilities.
PopSockets recently announced its MagSafe-compatible accessories designed to support iPhone devices' new wireless charging capabilities.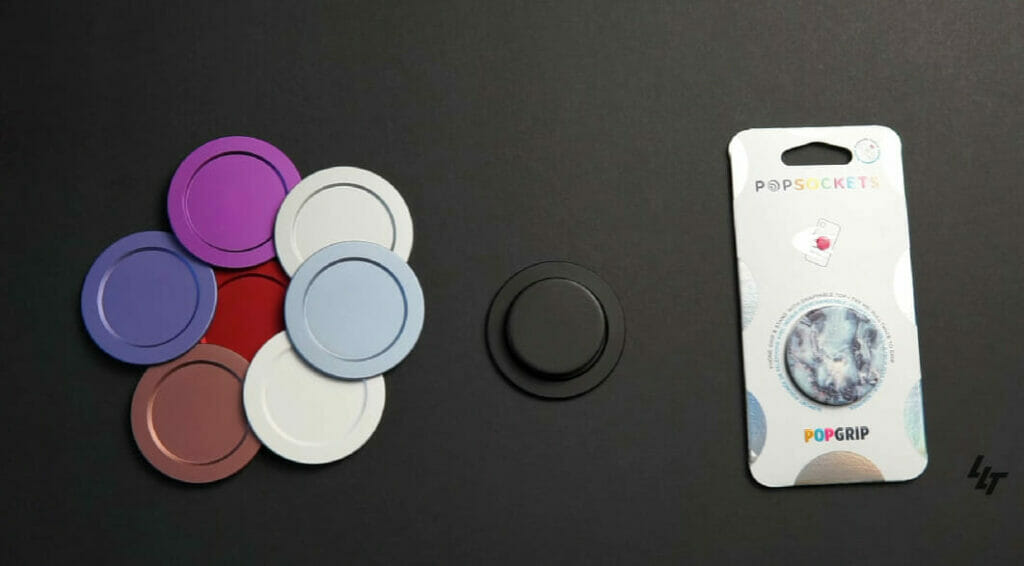 These MagSafe PopGrips effortlessly integrate into the Apple charging ecosystem, making life a breeze.
I was thrilled since it meant that I no longer needed to sacrifice the convenience of my PopSocket Grip for wireless charging.
All in all, I'm excited about the new ways to combine PopSockets and wireless charging. I am glad that I can keep the convenience and style of my PopGrip without losing the ability to charge my device wirelessly.
And with the PopPower Home charger and the MagSafe-compatible PopSockets, I've got quite a few possibilities to try out!
Popsocket Material and Wireless Charging Efficiency
| Popsocket Material | Wireless Charging Efficiency |
| --- | --- |
| Plastic | High |
| Silicone | Medium |
| Metal | Low |
| Wood | Low |
| Fabric | Medium |
| Leather | Low |
| Rubber | Medium |
Please note that this table is a generalization and may not apply to all specific materials or devices. Wireless charging efficiency can vary depending on various factors, including the design of the Popsocket, the charging pad, and the phone's compatibility with wireless charging.
More Ways to Make a Wireless Charger Work with a Popsocket
Using a Removable Popsocket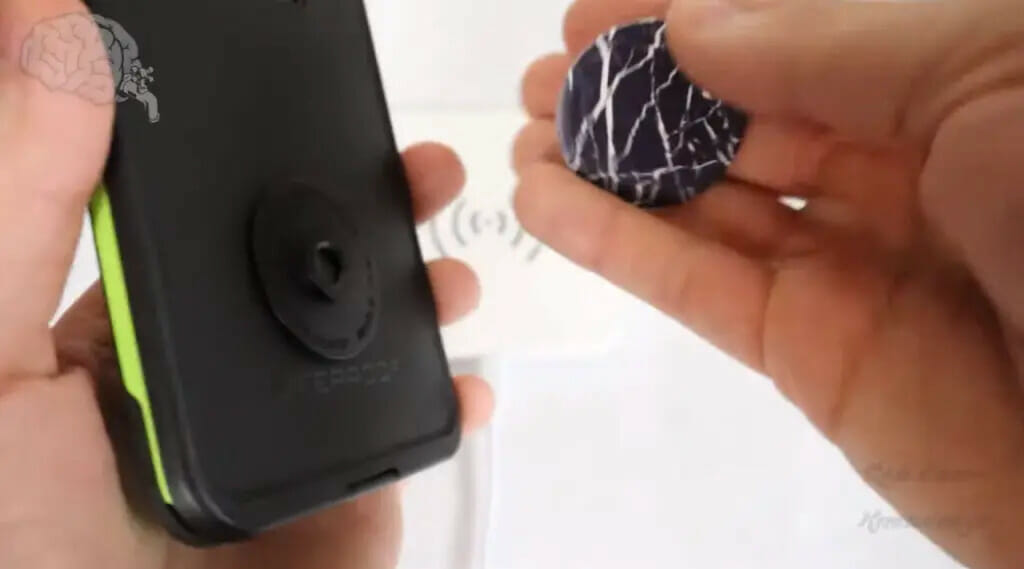 Another option I discovered is using a removable Popsocket. These Popsockets can be easily detached from the phone case, which makes it simple to charge our phones wirelessly without any obstruction.
Just remove the Popsocket, place your smartphone on the wireless charging pad, and attach the Popsocket back once your phone is charged. It's convenient and saves a lot of hassle!
Removing the Phone Case
Removing the phone case with the attached Popsocket makes it easier to charge our smartphones wirelessly.
It's a quick fix but might not suit everyone's preferences. However, it's handy when you need to charge your phone quickly and don't mind taking off the case for a while.
Using Long-Range Wireless Chargers
I also came across long-range wireless chargers with a greater charging distance than standard wireless chargers.
These chargers can charge your phone even when it's in the case with a Popsocket, making it a pretty cool solution! However, remember that some models might not provide the strongest charging speed, so check for compatibility before investing in one.
Using a Wireless Charging-Friendly Popsocket
Lastly, I found out that wireless charging-friendly Popsockets exist! These Popsockets are designed with a hollow center that allows wireless charging to pass through without any obstruction, making it way more attractive to use with our chargers.
Just make sure your wireless charger is compatible with this type of Popsocket. Happy charging!


References
Organizations:
Websites:
Video References
Rob Some Knowledge
Cami
Lizz Dimaano
Were Sorry This Was Not Helpful!
Let us improve this post!
Tell us how we can improve this post?