You should connect your Sony wireless headphones like any other Bluetooth audio device. But there are some extra things to know.
To connect your Sony wireless headphones:
Ensure they are charged, turned on, and made discoverable;
Go to the Bluetooth settings on the target device to pair them;
Enter "0000" when asked for the passcode.
Below I will also show how to connect via NFC as an alternative and answer some FAQs.
Sony Wireless Headphones
Sony makes three types of wireless headphones.

I will show you how to connect the Sony wireless headphones via Bluetooth primarily.
On the Sony Wireless Headphones (Bluetooth)
This section only applies if you connect the Sony wireless headphones using Bluetooth. If connecting via NFC, see further below.
If this is the first time you're pairing the Sony wireless headphones, they should enter into pairing mode automatically when turned on.
Otherwise, ensure the Sony wireless headphones are:
Charged and turned on;
Removed from their case;
Ready for Bluetooth pairing (discoverable) – press and hold the button on the left side for 5-7 seconds. The light will flash blue, and you will hear the "Bluetooth pairing" voice cue.
Location of the blue indicator light: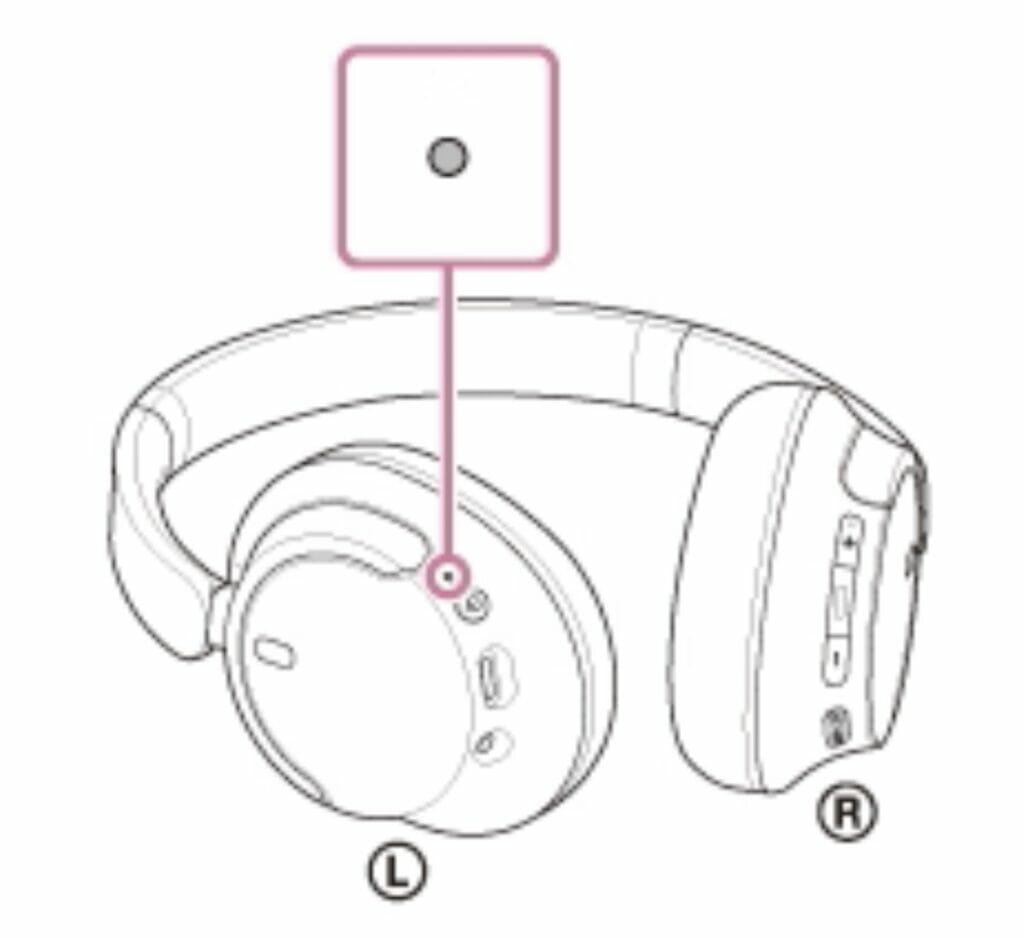 If the light fails to turn on, turn the device off, back on, and try Step 3 again.
On the Device to be Paired With (Bluetooth)
Turn Bluetooth On
Ensure Bluetooth is enabled on the device you want to use, the Sony wireless headphones, before pairing the two devices. If you're unsure how to turn it on, see the first step under Pairing.
Pairing
Then, follow the rest of the procedure according to your operating system. The general procedure is similar and in this order:
Go to Settings > Bluetooth > select the Sony Wireless Headphones or click on Add/Pair first, then select it.
The labels and locations may differ, and there may be other slight variations:
On Android: Go to Settings > Wireless and Network > Bluetooth > Pair new device > select Sony wireless headphones.
On iOS/Linux: Go to Settings > Bluetooth > select Sony Wireless Headphones.
On Mac: Go to System Settings > Bluetooth > select Sony Wireless Headphones.
On Windows: Go to Settings > Bluetooth and other device settings > Add Bluetooth or another device> Beats Wireless.
Passcode
If you're asked for a passcode, enter "0000". When successfully paired, you should hear the voice cue "Bluetooth connected."
Connecting Sony Wireless Headphones via NFC
If your Sony wireless headphones support NFC, you can use it as an alternative method of connecting them to the target (mobile) device, but only if the latter also supports it.
Follow these steps:
Turn NFC on. Android is always on by default; otherwise, turn it on under Settings > Connected devices > Connection preferences.
Touch the back of the smartphone (or tablet) to the N-mark on the bottom of the charging case.
Follow the on-screen instructions to pair the two devices.
Using NFC is not an easier method than using Bluetooth, but it's an alternative if you're having issues with Bluetooth.
FAQs
How far away can I use my Sony wireless headphones?
You can generally use your Sony wireless headphones within 1 m (3.2 ft) of the connected device.
Do I need to pair my Sony wireless headphones every time?
After a successful pairing, you don't normally need to pair the Sony Wireless headphones again. They should be recognized automatically when you turn both devices on. However, in certain situations, it may be necessary to follow the procedure for Pairing.
How many devices can I pair my Sony wireless headphones with?
You can pair your Sony wireless headphones with multiple devices, but you can only play music from one paired device at a time.


References
Headphones images and instructions. https://helpguide.sony.net/mdr/2966/v1/en/contents/TP1000776866.html
Were Sorry This Was Not Helpful!
Let us improve this post!
Tell us how we can improve this post?