One of the most common methods for turning off wireless earbuds involves simply pressing and holding the power button for a few seconds. Another method is placing it in the case and automatically turning it off. This usually works across different brands and models. But don't worry if this method doesn't work for your specific earbuds; I'll be covering alternatives too!
As we dig in, you'll learn how easy it is to master turning off your earbuds to conserve battery and enjoy the convenience of wireless listening.
Comparison of Methods for Popular Wireless Earbud Brands
| Earbud Brand | Turning Off Method |
| --- | --- |
| Apple AirPods | Hold the button on the back of the case until the LED light stops blinking |
| Samsung Galaxy Buds | Place them in their charging case and close the lid |
| Jabra Elite | Press and hold the button on the right earbud |
| Bose QuietComfort Earbuds | Tap and hold the touch surface |
| Sony WF-1000XM4 | Place them in their charging case and close the lid |
| Beats Powerbeats Pro | Press and hold the power button on the left earbud |
Note: The specific methods may vary slightly depending on the model or version of the earbuds. Always refer to the user manual or manufacturer's instructions for precise information on turning off your specific earbud model.
Turning off Your Earbuds
Placing in the Case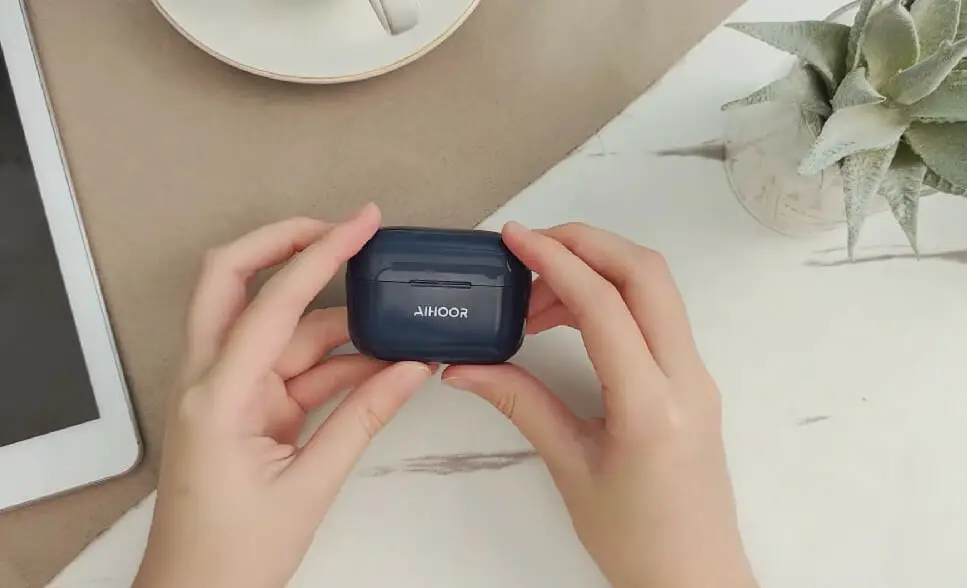 One common way to turn off wireless earbuds is to place them back in their charging case. When you put the earbuds in the case and close it, they automatically power off.
This saves their battery life and keeps them safe and snug while not in use. Keep your charging case handy, as it's the fastest and most convenient way to turn off your earbuds.
Using the Power Button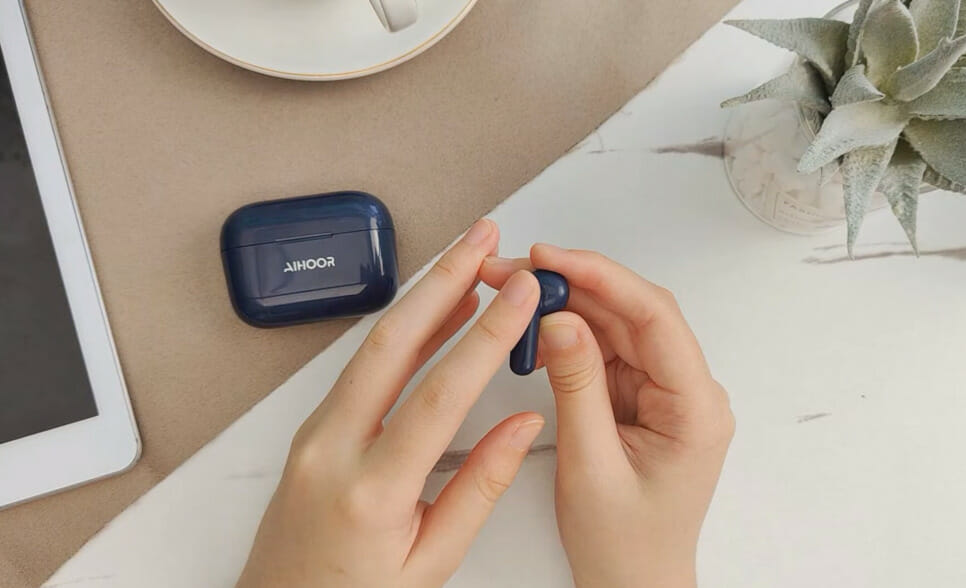 Most earbuds come with a dedicated power button that serves the purpose of turning them on and off. I usually find this button on one of the earbuds – it might be labeled as a small icon or simply by the word "power." 
You can turn off your wireless earbuds by pressing and holding the power button for about three seconds. You'll notice the earbuds' LED lights flashing red and blue, indicating that they are turning off. Easy, right?
Holding the Touch Controls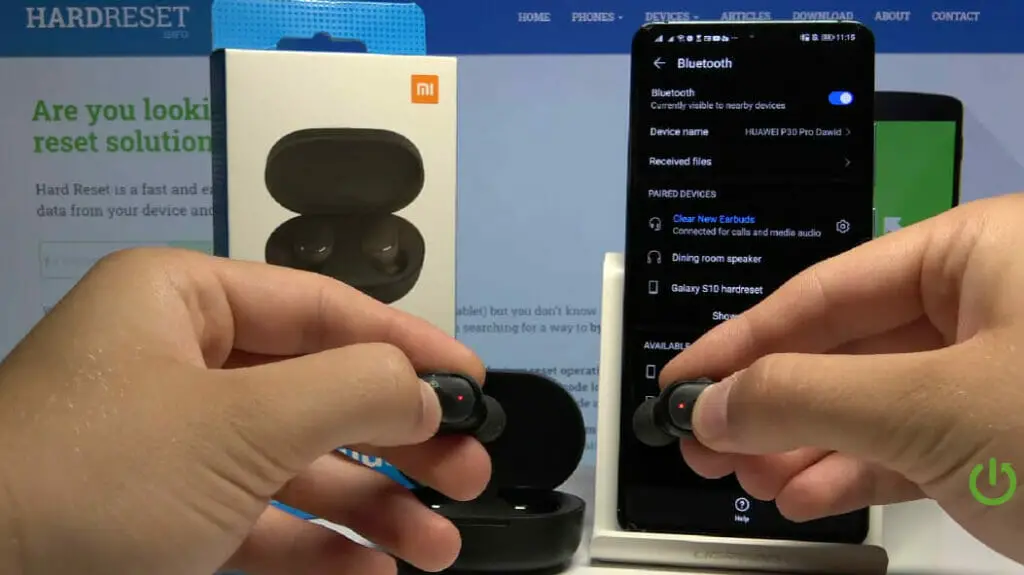 In the case of earbuds with touch controls, I usually have to hold down the touch-sensitive area, which is typically on the outer part of the earbud.
The process might vary depending on the brand and model, but holding the touch controls for a few seconds is enough to power them off.
For example, you may need to press and hold the multi-function touch button on the right earbud or the volume down button. Experiment with your earbuds, and you'll find the sweet spot to power them off!
Utilizing the Earbuds' App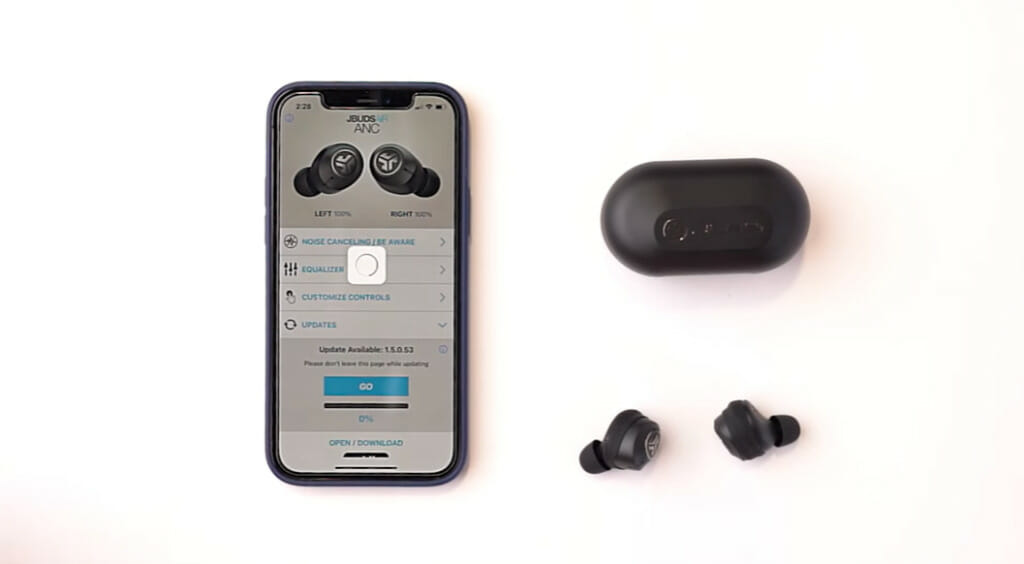 Finally, did you know that some wireless earbuds can also be turned off through an app? Often, manufacturers provide a companion app for controlling your earbuds' power and other settings.
You can download this app onto your smartphone, connect it to your earbuds, and use it to turn them off when needed.
To use the app, follow these quick steps:
Download the earbuds' companion app from the App Store or Google Play.
Connect your wireless earbuds to the app following the in-app instructions.
Navigate to the power settings in the app and select "Turn Off Earbuds."
And there, you have four easy ways to turn off your wireless earbuds! Always turn off your earbuds when not in use to save battery life and keep them in prime condition.
Steps to Check If Your Wireless Earbuds Are Off
| Step Number | Instructions |
| --- | --- |
| 1 | Check for any blinking or steady lights |
| 2 | Try playing music from the last connected device |
| 3 | Verify if the earbuds show up in the available Bluetooth devices list |
| 4 | If all else fails, consult the manual or manufacturer's website |
Disconnecting from Devices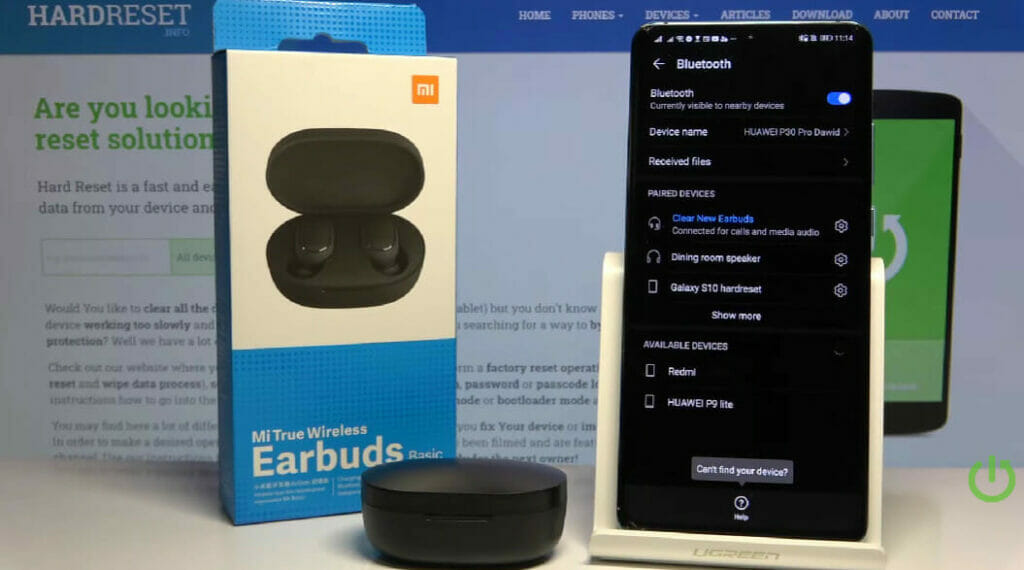 From an Android Device
Disconnecting wireless earbuds from an Android device is a breeze! I understand how it can be a bit confusing sometimes, but trust me; it's easy. Here's how I do it step by step:
First, I open the Settings app on my Android phone or tablet.
I then navigate to Connections and look for Bluetooth to access the Bluetooth settings.
From the list of paired devices, I find my wireless earbuds and tap on the gear icon next to them. This opens up the earbud-specific settings.
Finally, I tap Disconnect to sever the Bluetooth connection between my device and the earbuds.
And that's it! My wireless earbuds are now disconnected from my Android device.
From an iOS Device
I've got you covered for those rocking an iPhone or iPad too! Disconnecting your wireless earbuds from an iOS device is just as simple. Here's what I do to disconnect my earbuds from my iPhone in no time:
I head to the Settings app on my iPhone or iPad and tap Bluetooth to open the Bluetooth settings.
I look for my wireless earbuds in the list of connected devices and tap on the blue "i" icon next to them. This brings up the earbud-specific settings.
I then tap on Disconnect to unpair my earbuds from my iOS device.
Just like that, my wireless earbuds are disconnected from my iPhone or iPad. Now you can easily disconnect your earbuds from any device without any hassle! Happy listening!


References
Organizations:
Website Resources:
Video References
AIHOOR
HardReset.Info
JLab
Were Sorry This Was Not Helpful!
Let us improve this post!
Tell us how we can improve this post?