So you purchased your charger and are trying to figure out how to use it? Don't worry, I'm here to help.
The wireless Samsung charger allows you to charge your compatible mobile phone without needing to plug it into a wall charger or USB port.
The process I am going to cover today only involves 4 steps.
The Wireless Samsung Charger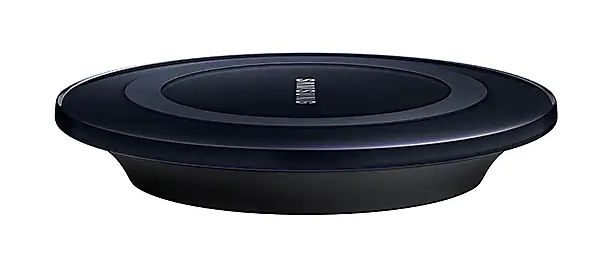 You can use it to charge Galaxy smartphones that support wireless charging and other Qi-compatible devices. They include the Samsung models listed in the table below. Some require a wireless charging battery cover, whereas newer ones don't.
Samsung Mobile Phones compatible with the wireless charging pad
| | |
| --- | --- |
| These Samsung phones will require a wireless charging battery cover: | Samsung Galaxy S4, Galaxy S5, Galaxy Note4, Galaxy Note Edge and Galaxy Note3 |
| These Samsung phones don't require a wireless charging battery cover: | Galaxy S6, Galaxy S6 active, Galaxy S6 edge, Galaxy S6 edge+ and Galaxy Note5 |
The wireless Samsung charger is available in white, black, and sapphire. It has a small footprint that takes up minimal desktop space and is "easy to transport."
Samsung claims its wireless charger can replenish the battery's power inside the phone within 4 hours.
Using the Wireless Samsung Charger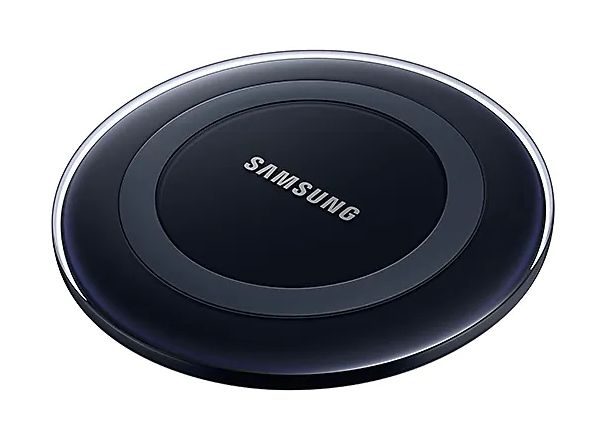 Here's how Samsung instructs how to use its wireless charger:
"Simply place your device directly onto the charging pad and your phone begins to charge."
Samsung also says:
The dedicated Charging Pad is always at the ready, providing wireless power whenever you set your device on the pad.
The wireless Samsung charger is very easy to use, but here's the official procedure if you need to know.
Step 1: Connect the Charging Pad
The wireless Samsung charger must be connected to an outlet by a charging cable for the power source.
Step 2: Place the Phone on the Pad
Place the phone on the pad within the marked location. A good charge requires proper alignment.
Step 3: Check the LED Indicator
A built-in LED indicator alerts you if the device is not properly aligned within the charging area. Samsung's newer phone models will alert you when it's fully charged.
Step 4: Remove the Phone from Pad
Remove the phone from the pad when the phone is fully charged.
That's all there is to it!
How Does the Wireless Charging Work?
The wireless Samsung charger uses "Qi inductive charging technology" that "eliminates the need to attach a charging cable whenever you want to charge your device."
To learn more about how wireless charging works, see our article.
FAQs
Can you use the phone while it's charging wirelessly?
Samsung says yes, you can continue using the device while charging, and "your device is always accessible, so you can answer a call without having to unplug".
What if the wireless charging doesn't work?
Here are two things to check in this case:
– Ensure the phone is placed properly within the charging area.
– Check the charging cable attached to the wireless charger. Replace it if it's damaged.
Meanwhile, you can always use the 2A (wired) Samsung charger, usually included with the wireless charging pad. Don't use any other charger that operates on less than 2A.


References
Samsung website. https://www.samsung.com/us/mobile/mobile-accessories/phones/wireless-charging-pad-black-sapphire-ep-pg920ibugus/
Were Sorry This Was Not Helpful!
Let us improve this post!
Tell us how we can improve this post?