Did you know that Total Wireless and Straight Talk are both Mobile Virtual Network Operators (MVNOs) owned by TracFone? Both providers rely on the big four cellular networks for their coverage. So, you might wonder, will a Total Wireless phone work on Straight Talk?
There have been instances where Total Wireless phones can be activated with Straight Talk and vice versa.  It's also worth noting that some Straight Talk phones are even advertised as compatible with Total Wireless, like an iPhone 12. That said, compatibility might vary depending on the phone model and whether it's unlocked or locked to a particular carrier.
With all that in mind, let's delve into the ins and outs of using a Total Wireless phone on Straight Talk. Together, we'll explore the factors that determine compatibility and share some tips on how to make the switch seamless. Stay with me, and you might just be able to save a few bucks on your phone plan!
Straight Talk Mobile Compatibility
Straight Talk Bring Your Own Device Program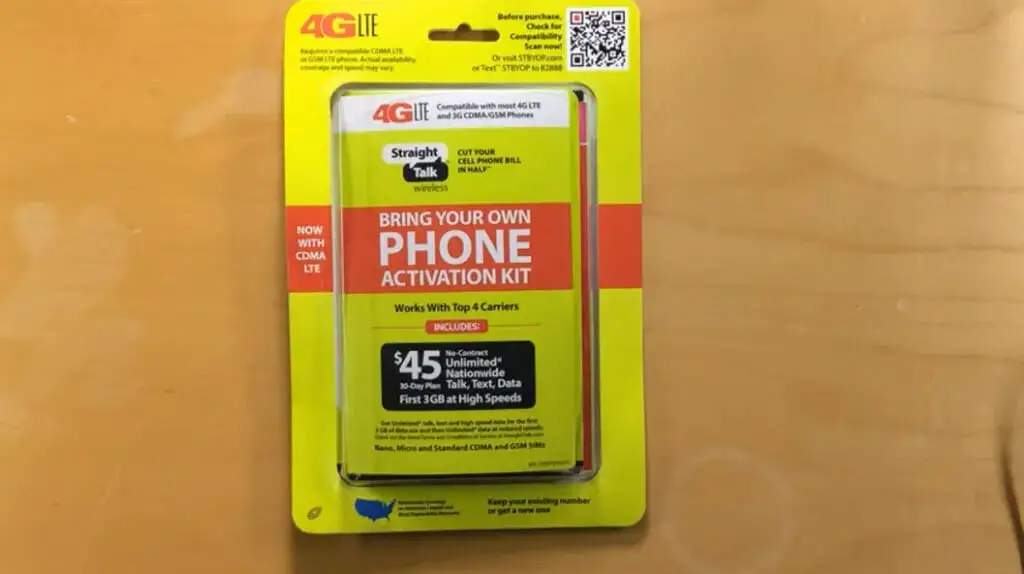 Great news! It might be possible to use a Total Wireless phone with Straight Talk! The key thing you need to pay attention to is whether your phone is compatible with their network.
So, let's dive into the process with this step-by-step guide:
First, find your phone's IMEI or MEID number to be sure. To do this, dial *#06# On your phone, and the number magically appears on the screen.
Next, enter your phone's IMEI or MEID number into the Straight Talk compatibility checker.
Wait for the result! It shouldn't take long.
Once you've confirmed compatibility, you'll need to buy a Straight Talk SIM card and choose a plan that works for you. Straight Talk offers some pretty sweet unlimited plans, so explore your options.
Now, with your new SIM card and plan in hand, you'll pop the SIM card into your phone and follow the activation instructions provided.
After activation, it's time to enjoy a smooth-sailing connection with Straight Talk, keeping the same phone and everything!
And that's it! Now you know how to check if your Total Wireless phone is compatible with Straight Talk and how to bring it over. Straight Talk customer support is available to help if you need assistance!
Compatible Wireless Phones
Let me give you a comprehensive list of compatible phones.
Remember, to enjoy a smooth transition, make sure your Total Wireless phone is unlocked or locked to AT&T, Verizon, Sprint, or T-Mobile before trying it on Straight Talk's network.
Phone Compatibility List:
| Brand | Model |
| --- | --- |
| Apple | iPhone 13 Pro, iPhone 13, iPhone 13 mini, iPhone 12, iPhone SE (2nd generation), iPhone 11, iPhone XR, iPhone XS, iPhone X |
| Samsung | Galaxy S21, Galaxy S20, Galaxy Note 20, Galaxy Note 10, Galaxy A52, Galaxy A42, Galaxy A32, Galaxy A12 |
| Google | Pixel 6, Pixel 5a, Pixel 4a, Pixel 4, Pixel 3a, Pixel 3 |
| Motorola | Moto G Power (2021), Moto G Stylus (2021), Moto G Play (2021), Moto E (2020) |
| LG | LG Stylo 6, LG K31, LG Reflect, LG Journey, LG Premier Pro Plus |
| OnePlus | OnePlus 9 Pro, OnePlus 9, OnePlus 8T, OnePlus 8, OnePlus Nord |
| Nokia | Nokia 5.4, Nokia 3.4, Nokia 2.4, Nokia C5 Endi |
| TCL | TCL 20 Pro 5G, TCL 10 Pro, TCL 10L, TCL 10 5G UW |
| Blu | Blu G91, Blu G80, Blu Vivo XI+, Blu Vivo XL5, Blu Advance A4 |
| ZTE | ZTE Blade 11 Prime, ZTE Blade A7 Prime, ZTE Blade A3 Prime, ZTE ZFIVE G LTE, ZTE Majesty Pro Plus |

Please note that the phone compatibility list may still be subject to change. It's always recommended to verify the compatibility with Straight Talk or visit their official website for the most up-to-date and accurate information regarding phone compatibility.
Considerations Before Using a Total Wireless Phone on Straight Talk
While researching whether a Total Wireless phone would work on Straight Talk, I came across a few important points I'd like to share. This information is vital for anyone considering switching between these two services, so pay attention!
Firstly, Straight Talk and Total Wireless are both owned by Tracfone. This means they share the same network infrastructure, making switching between the two services easier. However, it's not always guaranteed that your Total Wireless phone will work seamlessly with Straight Talk.
Now, let's take a look at some factors you'll need to consider before attempting to use a Total Wireless phone on Straight Talk:
Phone Compatibility: Not all phones can be easily switched between the two carriers. It's essential to check your phone's compatibility with Straight Talk before switching.
Unlocking Your Phone: To use your Total Wireless phone on Straight Talk, it may need to be unlocked first. This is a requirement for some devices, especially if they were purchased directly from Total Wireless.
How to Unlock Total Wireless Phone?
Total Wireless phones can quickly become your best friend if you're looking to switch carriers. The good news is that unlocking these phones is quite simple. I'll walk you through the process!
First, I want to mention that Total Wireless devices activated on or after November 23, 2021, are automatically unlocked after 60 days of paid service for iPhones. But Android phones become eligible for unlocking after at least 60 days, and you'll need an unlock code upon request.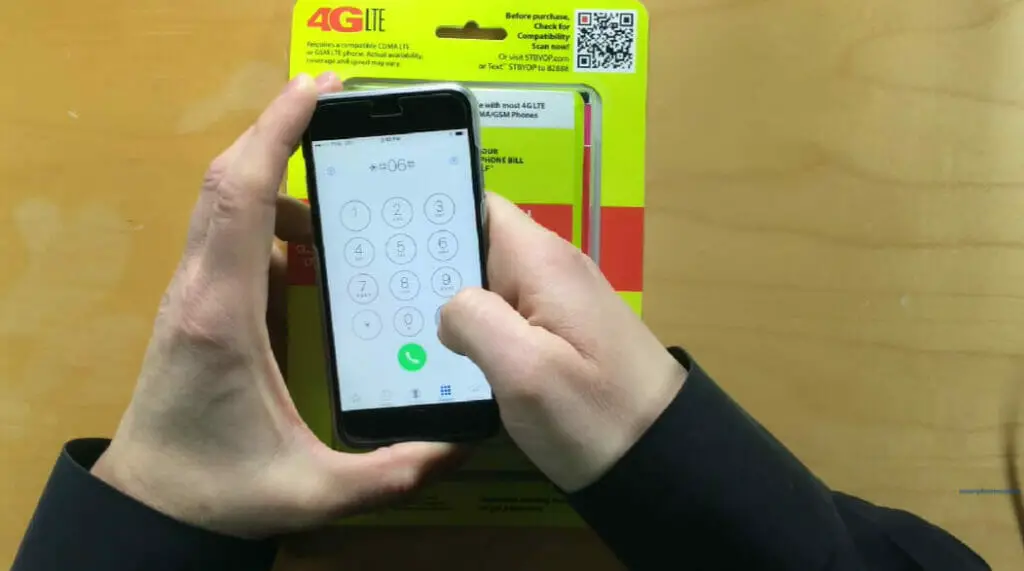 Now, let me dive into the simple unlocking process for all those Android phones out there. Before we start, make sure you meet the unlocking requirements:
Your phone must have been activated for at least 60 days.
The device must not have been reported stolen or lost.
Ensure your account is in good standing with no outstanding balance or fees.
Hit all the necessary points? Great! Follow these steps:
Contact Total Wireless Customer Support – Call them at 1-866-663-3633 to initiate the unlocking process. Be ready with your device's IMEI number. To find it, dial *#06# on your phone and note down the number on the screen. Alternatively, you can find it in your phone's settings under "About" or, in some cases, on the device's box.
Request the Unlock Code – When you contact a representative, explain that you'd like to unlock your Total Wireless Android phone. Provide the necessary details, including your IMEI number.
Wait for the Unlock Code – You might be given the unlock code during the call, or sometimes, it could be sent via email or text. Just be patient.
Enter the Unlock Code – Once you have the code, make sure your phone is powered off. Then, remove your Total Wireless SIM card and insert another carrier's SIM. Power the phone back on, and you will be prompted to enter the unlock code. Do this carefully – too many wrong attempts could permanently lock your device.
Voilà! Your Total Wireless phone should now be successfully unlocked and ready to use on Straight Talk. Enjoy the freedom that comes with an unlocked phone!


References
Organizations
Books:
"Wireless Communications: Principles and Practice" by Theodore S. Rappaport
Websites:
Video References
smartphonematters
Clark Howard: Save More, Spend Less
Were Sorry This Was Not Helpful!
Let us improve this post!
Tell us how we can improve this post?