Have you ever had a phone damaged or lost? If you're with Cintex Wireless, you may be in luck.
Quick Summary: There are 4 Easy Steps to request for replacement.
Step 1: Contact Cintex's customer service via phone or online chat.
Step 2: Explain what happened with your device, providing all necessary information.
Step 3: They may have you troubleshoot first. If replacement is needed, provide your device's serial number.
Step 4: After submitting your details, Cintex will review and, if approved, initiate the replacement process.
This article will touch on everything from understanding when a replacement is necessary to navigating the steps below.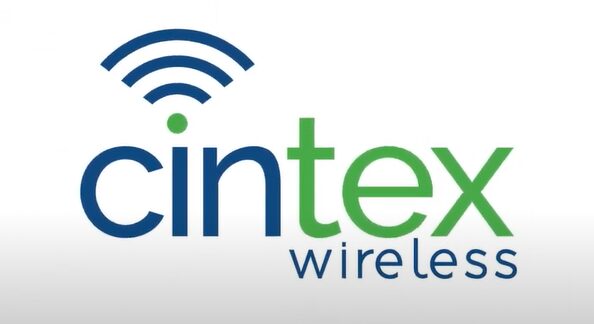 Understanding Cintex's Replacement Policy
If you're a user of Cintex services, you might inevitably encounter a situation where your phone needs to be replaced. Don't sweat it! They've got a pretty straightforward process in place to help you out.
Warranty. If your phone stops working within the first year of purchase, they'll replace it free of charge. No extra charges will hit your pocket for this one-year warranty period.
Extended Warranty Program. They offer an extended warranty program known as the Cintex Guard, which can be opted for during the initial purchase or within 30 days of buying the device. This plan covers accidental damages like drops or spills but has its price tag.
Physical & Water Damage: Phones with evident physical or water damage might not be eligible unless you have insurance that covers such damage.
Software Malfunctions: If your phone malfunctions due to software issues and cannot be fixed with a factory reset or software update, it may be eligible for replacement.
Replacement due to Plan Changes: Generally, changing your plan doesn't grant eligibility for a phone replacement. However, some promotions might offer a device upgrade or discount when switching to a higher-tier plan.
Upgrades: Upgrades are usually a change in the device. After a specific period (e.g., 18-24 months), customers might be eligible for an upgrade at a discounted rate or through a payment plan.
Steps to Request a Replacement Phone
Whether your phone goes missing, gets misplaced, or wears out, this is how you request a new set. I'm here to guide you through the process step-by-step.
Step 1: Reach out to Customer Support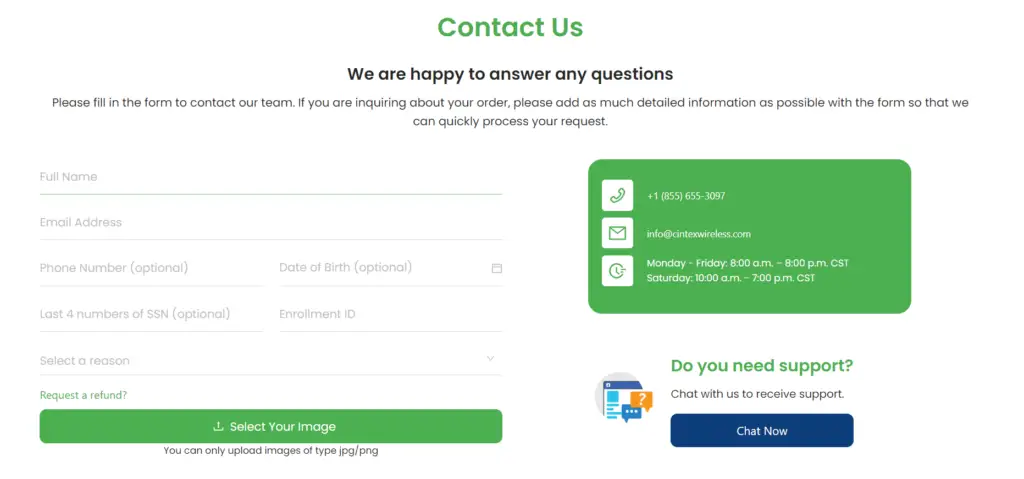 Contacting Cintex Wireless customer service is your initial move – they're available via phone (+1 (855) 655-3097) or online chat. It's important to be prepared with your account details handy.
Step 2: Report the Issue
Whether your phone's gone on an unexpected hiatus or it's just not working like it used to, ensure you give them all the details.
Step 3: Follow their Instructions Carefully
The folks at Cintex will guide you through their specific process, which might involve troubleshooting steps before considering replacement.
If replacing your device is necessary, they'll ask for more information about the unit in question – keep that serial number ready!
For Damages
Within the first 15 days of receiving your device, customers can return any malfunctioning tool or equipment to the company. If the provider determines that the issue isn't due to misuse, they'll send out a replacement at their discretion.
For Lost or Stolen Tools
Once you notify the company about the missing item, they will put a hold on your account. They might also attempt to track down the missing equipment for you. If the item isn't found or a replacement isn't activated within 30 days, your account will be closed, and you'll no longer have access to the service you were provided.
Step 4: Wait for Approval
Once you've provided all the necessary details and followed the steps, Cintex will review your case. This approval process ensures all criteria for replacement are met. Upon approval, they'll initiate the replacement process.
Here's a breakdown of the estimated replacement period for Cintex Wireless.
| Stage | Estimated Time |
| --- | --- |
| Processing & Approval | 1-3 business days |
| Shipping Time | 3-7 business days |
| Total Estimated Time | 4-10 business days |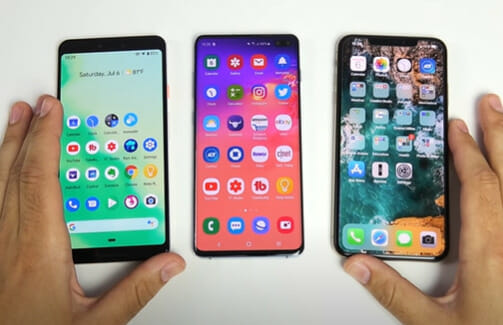 Discovering Cintex Wireless Replacement Options
Diving deeper, it becomes evident that the criteria for receiving a complimentary Cintex Wireless replacement phone from the provider are specific. They'll decide which replacement to send your way.
Often, this could be an identical brand and model or a different but equivalent one with matching functionalities, all hinging on stock availability. Some of these include:
Basic Smartphones:

Alcatel OneTouch
ZTE Maven
LG Rebel
Samsung Galaxy J3
Motorola Moto E

Mid-Range Smartphones:

Samsung Galaxy A10e or A20
Motorola Moto G Power or G Play
LG Stylo 5
Alcatel 3V

Older Flagship Models: Older versions of flagship phones could sometimes be found as they become more affordable over time.

Samsung Galaxy S7 or S8
LG G6 or G7
iPhone 6s or 7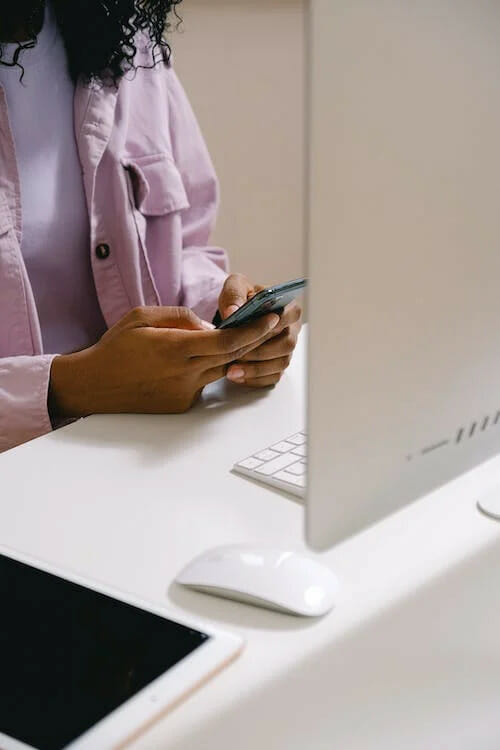 Preventing Future Damages or Loss
Regarding your Cintex Wireless replacement phone, I can't stress enough the importance of prevention. It's the key to avoiding future damages or loss.
Aspect
Recommendation
Physical Protection
– Invest in a high-quality phone case and screen protector for defense against drops and spills.
– Protect your phone from potential accidents, like coffee spills.
Water Damage
– Even if a phone is advertised as waterproof, avoid exposing it to excessive moisture.
– Refrain from taking calls in heavy rain or bringing your phone into the bathroom during steamy showers.
Theft Prevention
– Be aware of your surroundings, and don't leave your phone unattended in public places.
– Utilize strong passwords, combining letters, numbers, and symbols.
– Enable device tracking services like "Find My Phone" to aid in locating a lost device.
Frequently Asked Questions
Can I choose a different model for my replacement phone?

Feeling a bit adventurous, are we? It usually depends on stock availability and the terms of your warranty. It might not always be a straight swap, so check with Cintex to know your options.

Is the replacement phone brand new or refurbished?

Good question! It can vary. Some replacements are brand new, while others might be certified refurbished units. It's best to ask Cintex for clarity on this one.

How long does the replacement process typically take?

Great question! You'll want to be back on the line ASAP. The duration can vary based on availability and the reason for the replacement. I'd say chat with Cintex to get an estimated timeframe.

Do I need to return all accessories with my damaged phone?

Typically, it's just the phone they're after. But, just to be safe, check with Cintex. No need to send back everything if you don't have to!

Will my personal data be safe during the replacement process?

Always a top concern! Ideally, wipe your phone before sending it in. But also, reputable companies like Cintex have protocols to protect your data.

How will I know when my replacement phone is on its way?

Most companies will send a notification or tracking number. Keep an eye on your email or the method of communication you provide.

Can I still get a replacement if I've modified or rooted my phone?

Ooh, living on the wild side! Modifications can sometimes void warranties, so you'll want to clarify this with Cintex.


References
Website Resources:
Video References:
Nick Ackerman
Cintex Wireless
Were Sorry This Was Not Helpful!
Let us improve this post!
Tell us how we can improve this post?