Seniors on Medicare can access free cell phones via programs like the Lifeline initiative, a federal offering providing free or discounted phone services. Beneficiaries must meet income criteria or have other government assistance programs to qualify.
Quick Summary: There are four easy steps to get free cell phones on Medicare:
Step 1: Verify your eligibility, then apply via the National Verifier system.
Step 2: Upon Lifeline's approval, select a carrier from the list of providers.
Step 3: Submit necessary documents per the chosen provider's requirements, including your Lifeline approval and personal identification.
Step 4: After applying, await provider approval, typically taking 2-3 weeks, then anticipate the shipment of your free phone
We will dive deep into the topic and explore how you could save money while staying connected with loved ones below.
Lifeline Program: A Path to Free Phones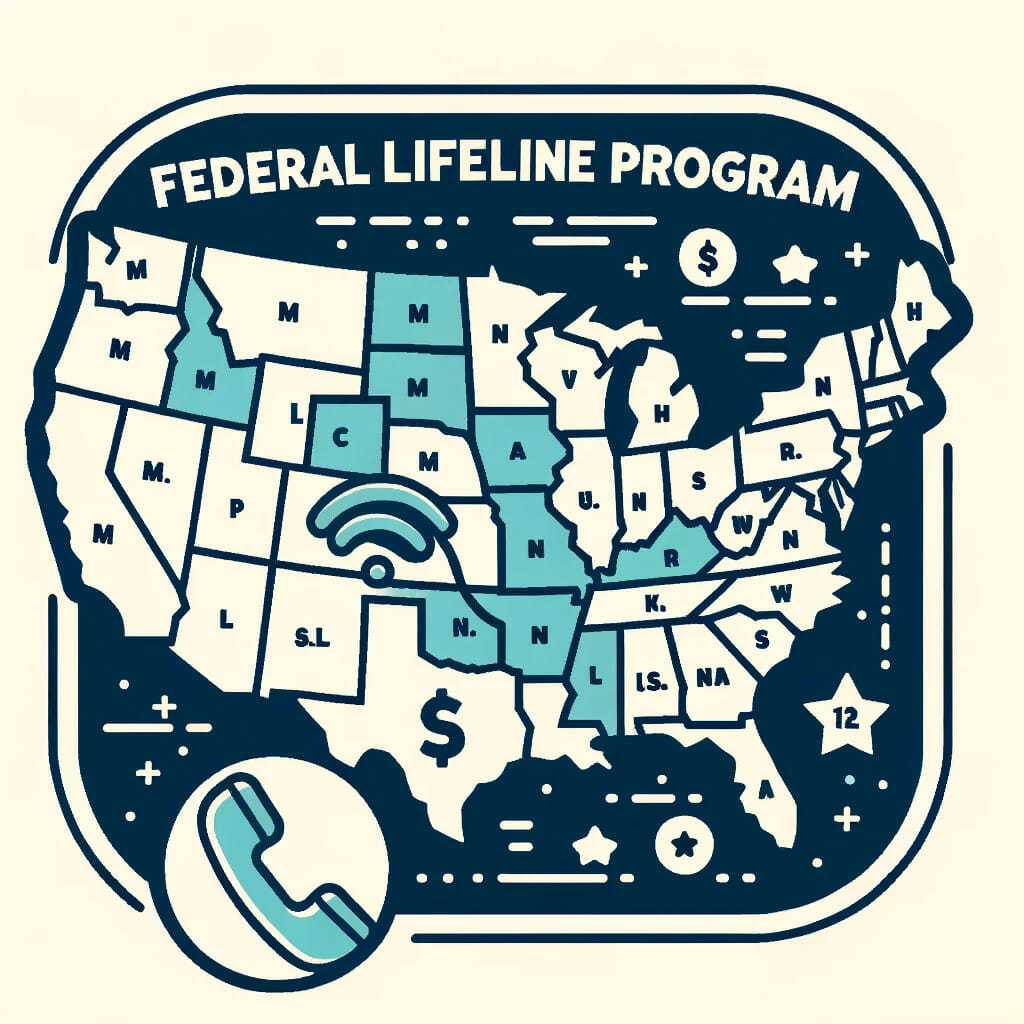 There's a hidden gem for seniors on Medicare: the Lifeline program. It can be a real lifesaver when you're navigating retirement budgets. This federal initiative provides free or highly discounted phone services, both cell and home-based, which can be a boon for folks keeping an eye on their expenses.
Not all seniors know this fantastic opportunity because it hasn't been widely publicized. But don't fret—I'm here to spread the word! If you're eligible (and many are), you'll only need to do some light paperwork before getting hooked up with free or heavily discounted phone service.
How to Apply for a Free Cell Phone under Medicare
Navigating the process of obtaining a free cell phone through Medicare might seem daunting, but trust me, it's simpler than you think. Let's dive right in without any further ado.
Step 1: Check your Eligibility

Check if your household income must be at or below 200% of the Federal Poverty Guidelines. Here's a snapshot of the income qualification:
| Household Size | 48 Contiguous States, D.C., and Territories | Alaska | Hawaii |
| --- | --- | --- | --- |
| 1 | $29,160 | $36,420 | $33,540 |
| 2 | $39,440 | $49,280 | $45,360 |
| 3 | $49,720 | $62,140 | $57,180 |
Check if you are also part of the Federal Lifeline Assistance Program. It can qualify you. Here is the list of participating programs:

Supplemental Nutrition Assistance Program (SNAP), formerly known as Food Stamps
Medicaid

Special Supplemental Nutrition Program for Women, Infants, and Children (WIC)
Supplemental Security Income (SSI)
Federal Public Housing Assistance (FPHA)
Veterans Pension and Survivors Benefit
Free and Reduced-Price School Lunch Program or School Breakfast Program
Received a Federal Pell Grant in the current award year
Step 2: Choose Provider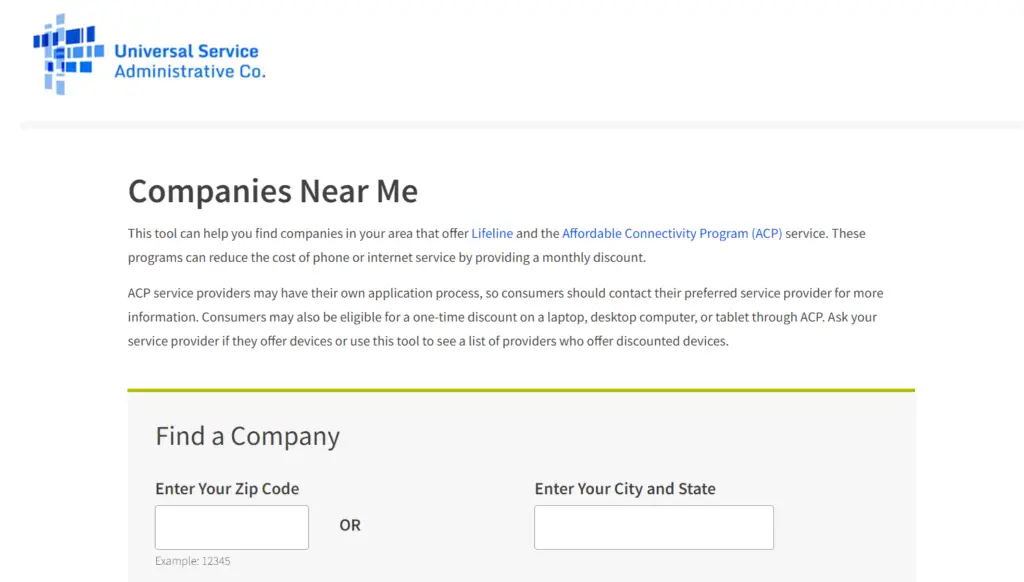 Once Lifeline approves, it's time to choose from one of many participating carriers offering free cell phones. Companies like Assurance Wireless, SafeLink Wireless, and Q Link Wireless are among those popular choices.
Alternatively, you can check the 'Companies Near Me.' website to check the Lifeline providers in your area.
Step 3: Application Process

Remember that each company has its own application process.
Generally, they will require details regarding your Lifeline approval, personal identification, and any additional documents to verify your status.
Step 4: Wait for Approval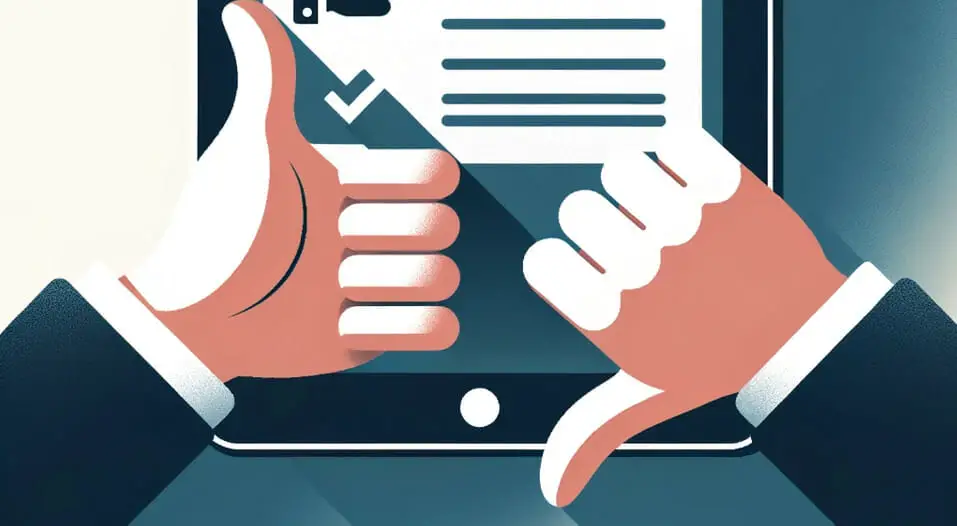 After submitting your application to your chosen provider, the next phase is waiting.
Usually, carriers take 2-3 weeks to review and process applications.
The provider will prepare to ship your free cell phone if everything is in order and the application is approved. You can expect to receive your phone shortly after this approval period, so check your mailbox or any provided tracking details regularly.
Lifeline Providers
Now, let's break down who these providers are and how they're reshaping the way we think about communication access. Ready? Let's get to it!
| Features | Assurance Wireless | SafeLink Wireless | TruConnect |
| --- | --- | --- | --- |
| Basic Offering | Free phone + free minutes & texts | Free phone + call waiting, caller ID, voicemail | Free phone + basic wireless services |
| Supported by | Virgin Mobile | Government initiative | Federal program |
| Additional Upgrades/Features | Yes (fee may apply) | Yes (fee may apply) | Yes (fee may apply) |
| Special Features | Offers minutes and texts monthly | Designed for low-income consumers | Emphasizes support for disadvantaged Americans |
| Emergency Support | Standard | Standard | Standard |

Assurance Wireless. It's essentially a federal Lifeline Assistance Program run by Virgin Mobile. Besides providing a free phone, it offers free minutes and texts every month.

SafeLink Wireless. This government-supported initiative is designed for low-income consumers who meet specific eligibility criteria – including seniors on Medicare! Not only does SafeLink provide free mobile devices, but users also get access to additional features like call waiting, caller ID, and voicemail.

TruConnect. Another leading player in subsidized telecommunication services for disadvantaged Americans (including those aged 65 and over). With TruConnect, you'll enjoy perks similar to other programs, like basic wireless services and emergency call support.
Advantages of Staying Connected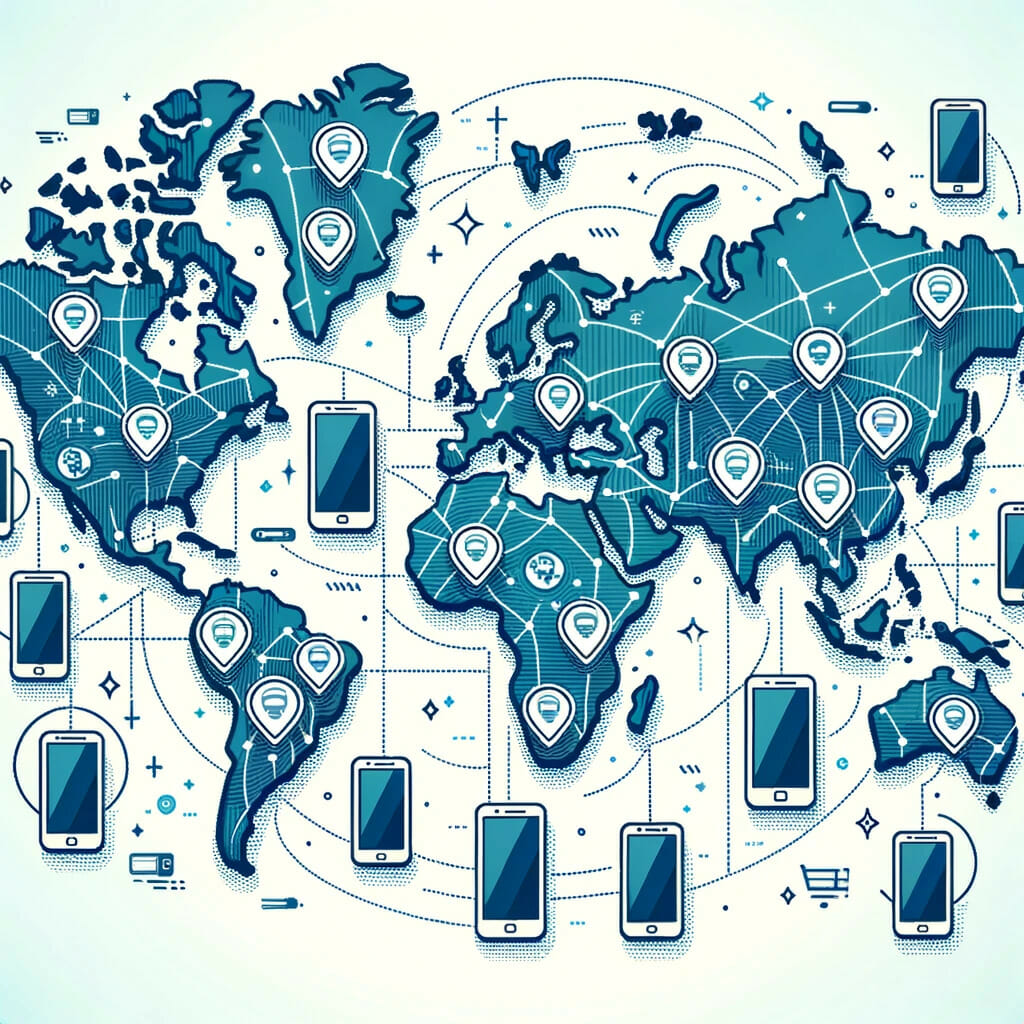 In today's fast-paced digital age, staying connected has evolved from a luxury to an essential component of our daily lives, offering numerous advantages that range from personal safety to cognitive development. Let's delve into these perks.
Improved Communication: Mobile devices and online platforms enable immediate and clear communication with family and friends, regardless of distance.
Access to Information: The internet provides vast research, news, and educational resources.
Enhanced Safety: Mobile phones allow instant emergency contact, offering personal safety.
Cognitive Development: Online games and apps can stimulate the brain and improve memory, attention, and cognitive function.
Social Interaction: Social media platforms and messaging apps allow users to maintain and expand their social circles.
Entertainment and News: Access to movies, music, and current events keeps users entertained and informed.
Health Management: Many apps allow users to track health metrics, set medication reminders, and access medical information.
Safety in the Digital Age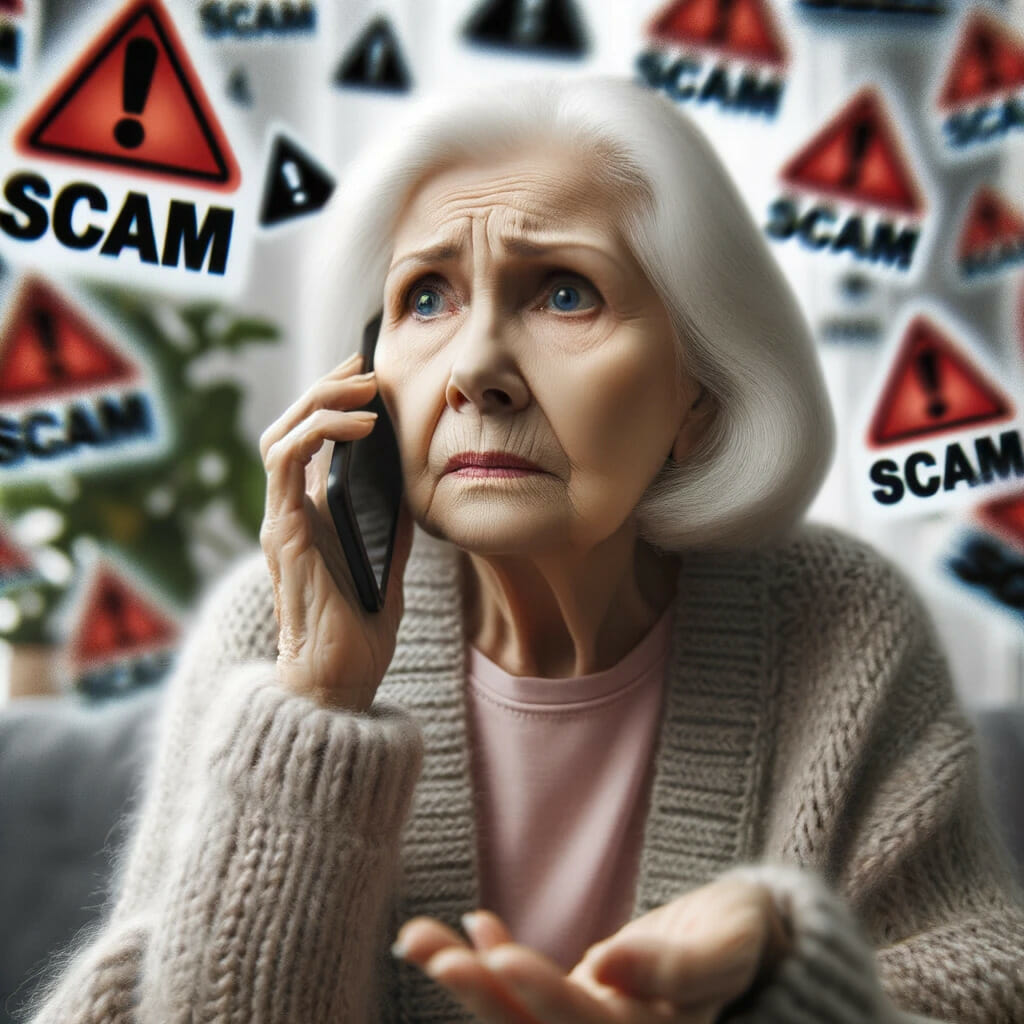 Alright, let's shift gears for a second. It's not all sunshine and rainbows in the digital realm. Scams are out there, and seniors, unfortunately, often find themselves in the crosshairs. But don't worry, I've got some tips to keep you in the safe zone.
The Grandparent Scam: Someone calls, posing as your grandchild, needing money for an emergency. Always verify before sending cash.
Tech Support Scam: You get a call from 'tech support' claiming a virus on your computer. Spoiler: there isn't. Hang up!
Lottery Scam: A surprise call tells you you've won big – but they ask for money upfront. If it sounds too good to be true, it probably is.
Medicare Scam: Someone claiming to be from Medicare asks for personal information. Rule of thumb: never share personal details over the phone unless you initiate the call.
Tips for Seniors Using Cell Phones
Now, let's dive into some handy tips for seniors using cell phones.
Pick a phone that fits your specific needs. Not all bells and whistles are necessary – sometimes, simplicity is the key. Consider phones with larger screens and buttons, which can be easier to navigate.
Don't shy away from exploring accessibility features available on most devices. They're there for a reason! Features like text-to-speech or voice control can make navigating your device much simpler.
Safety. It's important to remember that scams aren't just limited to landlines anymore – they've moved to mobile! Be wary of unsolicited calls or texts asking for personal information; when in doubt, don't give it out!
Take advantage of tutorials and classes designed specifically for seniors learning technology. Libraries offer free classes covering everything from basic usage to more advanced features. You might surprise yourself with how quickly you get the hang of things!
Remember that patience is truly a virtue when adapting to new technology. It's okay if you don't understand everything immediately – most people don't! Enjoy the journey towards becoming more tech-savvy; learning never gets old!
Frequently Asked Questions
I already have a phone. Can I keep my number?

Absolutely. If you're attached to your current number, you can usually transfer it when switching to a Lifeline provider.

What if my financial situation changed after getting a Lifeline phone?

If your circumstances change, you must re-certify your eligibility every year. Make sure to report any changes so you're always in the loop.

Can I upgrade my Lifeline phone or buy additional services?

Yes, but it's on your dime. If you're craving more features or services, many providers will let you upgrade for an additional fee.

What do I do if I have issues with my phone or service?

Don't sweat it. Contact your Lifeline provider's customer service. They're there to help you navigate any bumps in the road.

How many people in my household can use the Lifeline benefit?

One per household. It's designed to ensure each household has a means of communication, but it's not per individual.

Can I travel with my Lifeline phone?

Yes, you can! But remember, roaming charges or out-of-network fees may apply depending on your provider and plan.

Can I transfer my Lifeline benefits if I switch providers?

You bet. If you switch carriers, you can transfer your Lifeline benefit, but you must coordinate it with the old and new providers.
References
Website Resources:
Video References:
Assurance Wireless
Were Sorry This Was Not Helpful!
Let us improve this post!
Tell us how we can improve this post?