Free government flip phones are provided as part of the Lifeline Assistance program to ensure everyone has essential communication services. These phones serve as a vital connection for many, with eligibility based on participation in federal programs or household income levels.
Quick Summary: By following four simple steps, you'll be on your way to staying connected without the hefty price tag.
Step 1: Verify if you meet the eligibility criteria.
Step 2: Search for a suitable Lifeline provider.
Step 3: Apply online through the provider's website or use physical forms if preferred.
Step 4: After application submission, wait 5-10 days for approval and 7-14 days for phone delivery.
This article will dive deep into understanding free government flip phones, who qualifies for them, and how to apply if you're eligible. So sit tight because it's going to be quite an informative ride!
Lifeline Assistance Program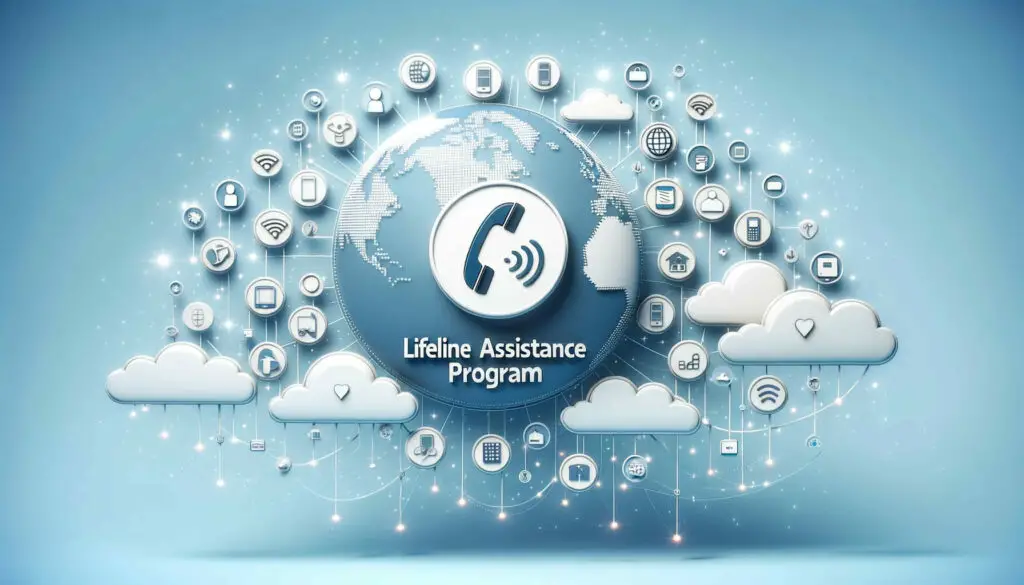 Digging deeper into the nitty-gritty of free government flip phones, you stumble upon a crucial player – the Lifeline Assistance program. This little gem isn't just about providing cell phones; it's a lifeline in its truest sense. Let me explain.
This federal initiative was created by the Federal Communications Commission (FCC). It's designed to ensure everyone has access to affordable communication services. So whether it's staying connected with loved ones or dialing 911 in an emergency, the Lifeline Assistance program has your back.
Eligibility for Free Government Flip Phones
So, let's dive into who can get their hands on these free government flip phones. It's all about eligibility, folks.
Program-based Eligibility
The primary qualification is that you currently participate in a federal assistance program.
We're talking about the following programs:

Supplemental Nutrition Assistance Program (SNAP)

Special Supplemental Nutrition Program for Women, Infants, and Children (WIC)
Supplemental Security Income (SSI)
Federal Public Housing Assistance (FPHA) (including Housing Choice Voucher (HCV) Program (Section 8 Vouchers)
Project-Based Rental Assistance (PBRA)/202/811
Public Housing
Affordable Housing Programs for American Indians, Alaska Natives, or Native Hawaiians)
Veterans Pension and Survivors Benefit
Free and Reduced-Price School Lunch Program or School Breakfast Program, including at U.S. Department of Agriculture (USDA) Community Eligibility Provision schools
Received a Federal Pell Grant in the current award year
You might be in luck if you're part of any of these.
Income-based Eligibility
Even if you're not enrolled in one of these programs, there are other ways to qualify. Your household income plays a big role here.
What if it falls at or below 200% of the Federal Poverty Guidelines? You may qualify for that free phone.
Let me give you some real-world numbers here:
| Federal Poverty Line | Household Income |
| --- | --- |
| 1 person | $29,160 |
| 2 people | $39,440 |
| 3 people | $49,720 |
These numbers represent the maximum annual income allowed per household size for eligibility in most states.
How to Apply
Jumping right into it, applying for a free government flip phone isn't as daunting as you may think. The process is pretty straightforward if you meet the eligibility criteria.
Step 1: Check your Qualifications for the program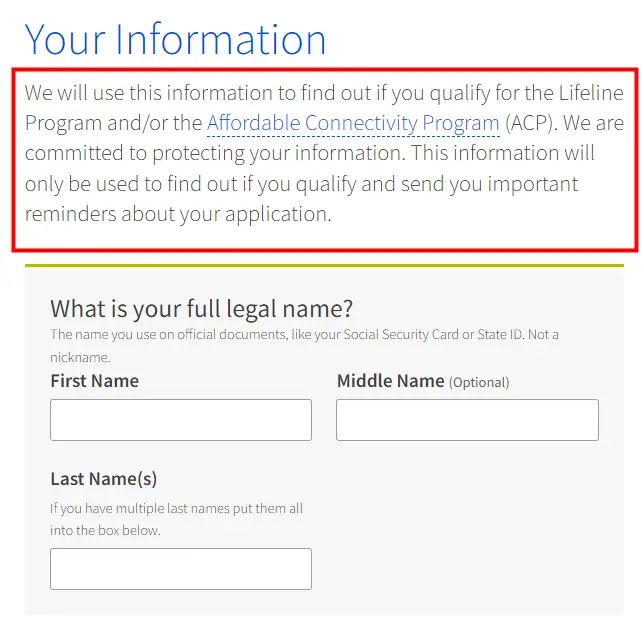 Check if you meet the eligibility criteria above.
Alternatively, you can check the National Verifier website for your eligibility.
Step 2: Finding a Lifeline Provider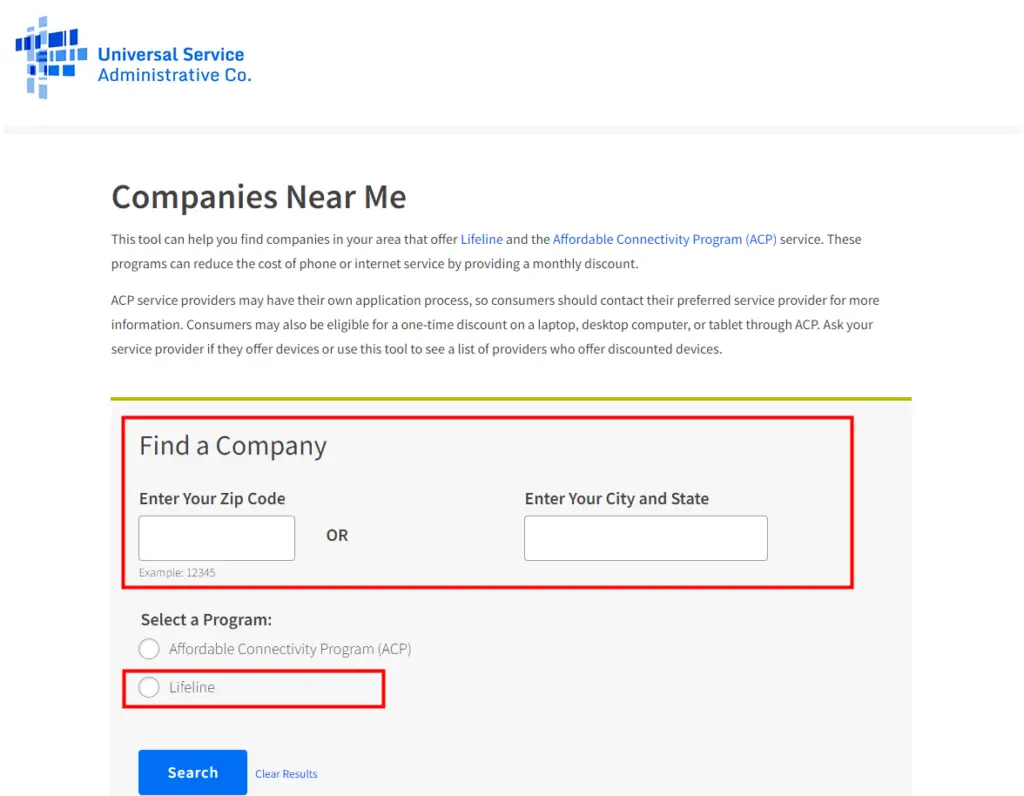 Once you've determined that you're eligible, the next step is to look for a service provider. Several companies, such as Safelink Wireless, Assurance Wireless, and Life Wireless, provide this service.
It's crucial to carefully research each one because they offer different plans with varying benefits like minutes, texts, and data.
You can use the 'Companies Near Me' to check providers in your area.
Step 3: Apply to your chosen provider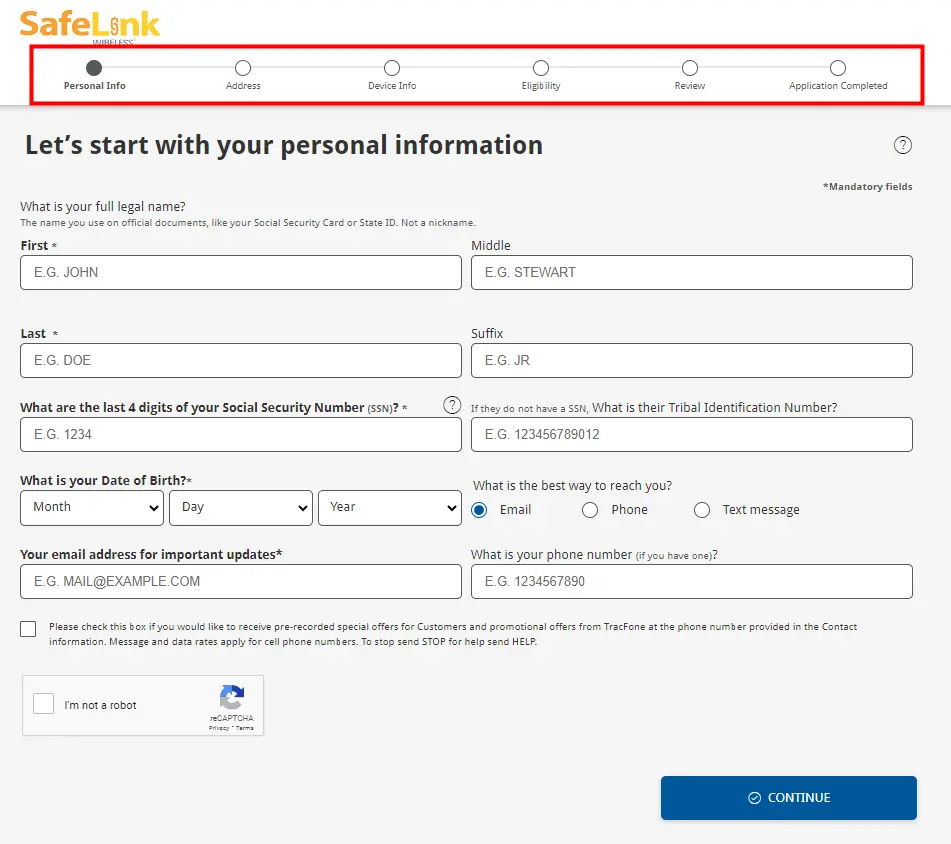 Now comes the fun part: applying! Most providers have streamlined this process to an easily navigable online application form on their official websites.
In some cases, though, physical forms may also be available for those who'd rather apply in person or through mail.
Step 4: Waiting for Approval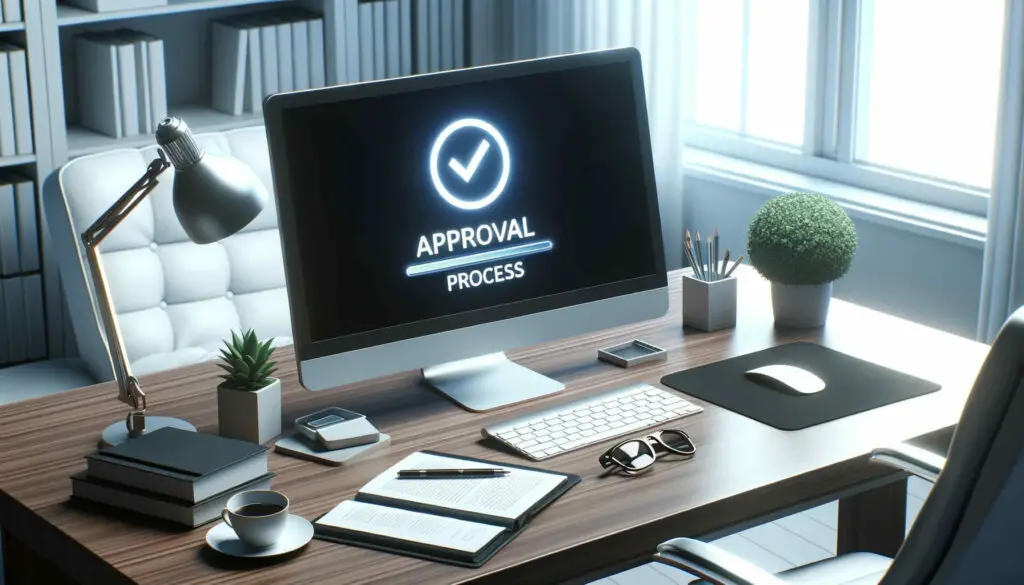 After submitting your application for a free government flip phone, the initial processing generally takes 5-10 days.
Once approved, expect a delivery time of 7-14 days, depending on the provider.
Providers Offering Free Government Flip Phones
In the maze of telecommunications, it's refreshing to see some companies stepping up and offering free government flip phones. These providers, who are generously chipping in, are a godsend for folks on a tight budget.
Here's a brief overview:
| Provider | Free Phone | Additional Benefits |
| --- | --- | --- |
| Assurance Wireless | Yes | Free Minutes & Texts |
| Safelink Wireless | Yes | Free Data Packages |
| Life Wireless | Yes | Talk Time & Texting Plans |
| Q Link Wireless | Yes | Basic Plan Options |
| TruConnect | Yes | Unlimited Texts & Data |

Assurance Wireless. This provider kicks off our list with its commitment to delivering free flip phones, voice minutes, and texts every month! It's an awesome deal that makes staying connected as simple as pie.

SafeLink Wireless. They're another big player in this space, doling out free government flip phones like hotcakes. Beyond the phone itself, they also offer complimentary data packages. You'll have what you need to surf the web or stay active on social media without breaking your budget.

Life Wireless. Making waves with their commitment to this program. They offer a nice selection of straightforward, easy-to-use flip phones—free! Plus, they top it off with great monthly plans, including talk time and texting.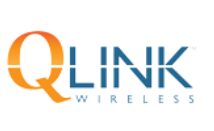 Q Link Wireless. Their approach is about simplicity and value for money; they're dishing out reliable, free government flip phones and basic plan options that cover your talk, text, and data needs.

TruConnect. Bring their A-game to the table by providing sturdy flip phones at no cost! What's more? They bundle in plenty of perks like unlimited text messages and generous amounts of data every month!
Why Flip Phones?

Let's unravel this, shall we? There's a certain charm to flip phones that smartphones can't compete with. The nostalgia factor is one thing – it takes us back to simpler times when cell phones were used just for calls and texts. But there's more to the appeal of flip phones than just nostalgia.
User-friendly. With their physical buttons and easy-to-navigate menus, even those who aren't tech-savvy find them a breeze to operate. You don't have to worry about downloading updates or accidentally tapping the wrong app – it's all plain sailing here.
Durability. Drop your smartphone once, and you're likely looking at a cracked screen; flip phones? They're as sturdy as they come! You could play catch with a flip phone without causing damage (though I wouldn't recommend trying).
Battery life. This is one area where flip phones truly shine. Most models can last several days on a single charge, something unthinkable in today's smartphone era. It makes them an ideal choice for emergencies or long trips where charging isn't always possible.
More affordable than smartphones. Which can lighten the financial load significantly. Especially when talking about free government-provided flip phones – now that's real savings!
Provide less distraction. Compared to smartphones brimming with social media notifications and addictive games. A flip phone keeps communication simple and direct – no unnecessary digital noise.
Features of Modern Free Government Flip Phones
We've come a long way from when mobile phones were a luxury. Now, they're practically a necessity. Even better, free government flip phones aren't stuck in the past – they've evolved with the times, too. Let's dive into some key features of modern free government flip phones.
Convenience and Portability. These are the top priorities for these devices. You won't find bulky bricks here; most models are sleek and compact. Plus, their flip design protects the keypad and screen when not in use.
Functionality. These phones might be free, but they certainly don't skimp on essential features:

Text messaging: Most models support SMS to keep in touch without voice calls.
Call waiting and caller ID: Know who's calling before you answer.
Voicemail: Never miss an important message again.

Technology. It has advanced far beyond basic calling and texting capabilities. Many of these phones now include:

Internet Access: While it might not be as fast or comprehensive as your smartphone's internet capability, it's still useful for checking emails or quick web searches.
Camera Feature: Capture memories with a built-in camera.
Don't assume that "free" means "outdated." Some models even surprise users with unexpected perks like Bluetooth connectivity or limited app usage!
Accessibility. This is also crucial in phone design today, especially for seniors or those with impairments. Look for options sporting larger buttons, easy-to-read displays, or hearing aid compatibility.
Top Flip Phones in the Lifeline Program
Alright, everyone, gather around! Let's dive right into the world of flip phones provided by these fantastic Lifeline providers. No fluff, just the real deal!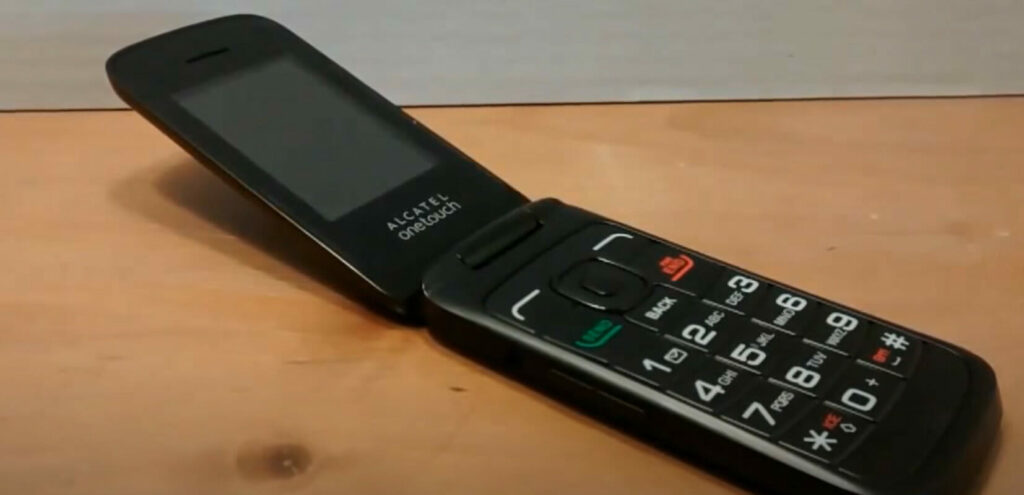 Alcatel OneTouch Retro:

Key Features: Sturdy design with a color display, tactile buttons, and a handy camera for those on-the-go moments.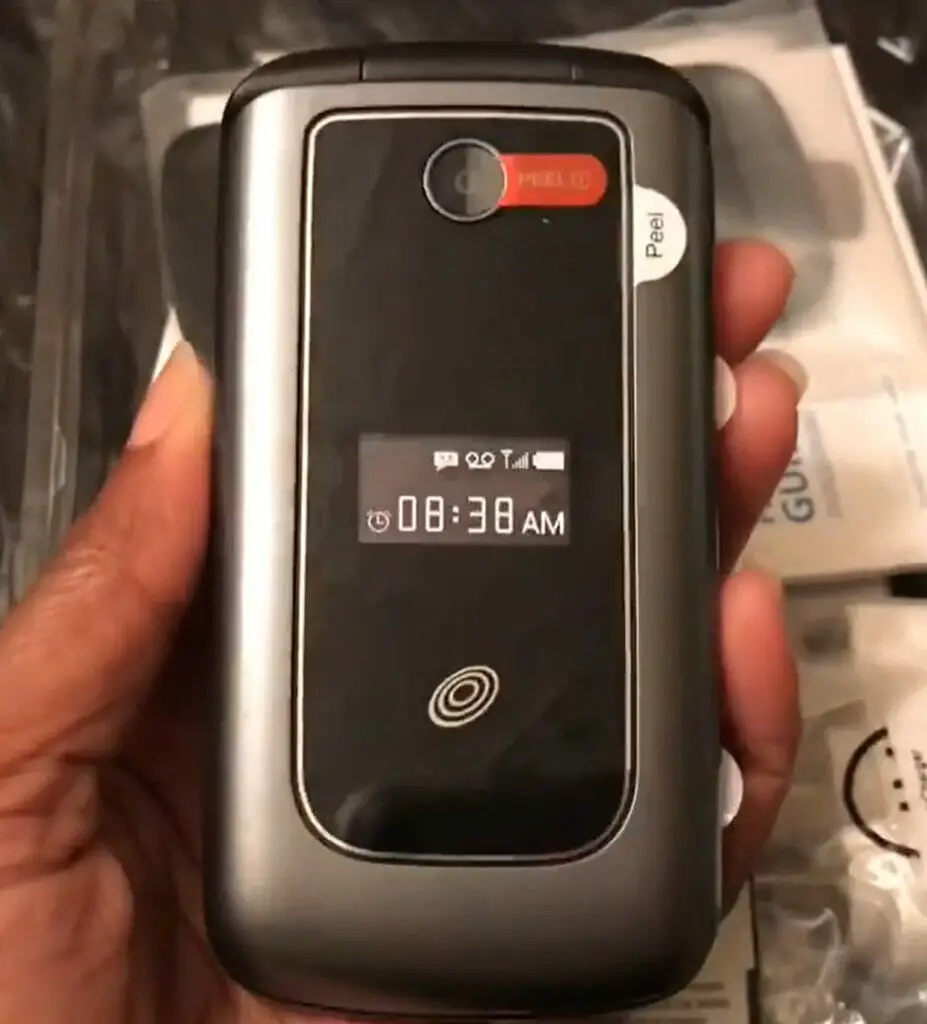 ZTE Z233VL:

Key Features: Compact and user-friendly, this phone is made for quick calls and texts. Plus, it comes with a camera for when you're feeling snap-happy.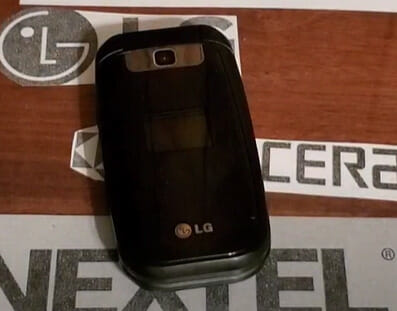 LG 441G:

Key Features: Known for its clear call clarity and quick texting buttons. The battery? It goes on and on, perfect for those long chats.
Maintenance and Care Tips
You've got your hands on one of those free government flip phones. Now, how do you keep it in tip-top shape? I'm here to share some essential maintenance and care tips.
Protecting the Exterior. Flip phones are sturdy, but that doesn't mean they're invincible. It's crucial to safeguard the exterior. Start by investing in a case – it'll be a shield against bumps and drops. Screen protectors are also smart buys; they'll help prevent scratches on your phone's display.
Keeping it Clean. Here's an eye-opening fact: our phones can harbor more germs than toilet seats! To keep your flip phone clean, consider using tech-friendly disinfectant wipes regularly. Remember not to get too carried away – excessive moisture could damage your device.
Battery Life Basics. Prolonging battery life is another critical aspect of phone care. Here's what I recommend:

Turn off unnecessary features: GPS, Bluetooth, and Wi-Fi can all drain your battery if left on when not needed.
Adjust screen brightness: Dimming your screen can significantly extend battery life.
Limit gaming & streaming: These activities are fun but energy-draining.

Avoid Extreme Temperatures. Extreme heat or cold isn't just uncomfortable and downright harmful for our gadgets! Avoid exposing your flip phone to extreme temperatures, affecting its performance and lifespan.
Regular Updates. Like any other high-tech gadget, keeping software up-to-date is key to maintaining the optimal performance of your flip phone. Regular updates often include security patches and bug fixes that help keep devices running smoothly and safely.
Frequently Asked Questions
Q: Can I change my Lifeline service provider once I've chosen one?
A: You can transfer your Lifeline benefit to another provider, but there may be certain conditions or waiting periods. It's best to check with your current provider before making a switch.
Q: If I lose my flip phone, can I get a replacement through the program?
A: Many providers offer a one-time replacement for lost or stolen phones, though a fee might be involved.
Q: Can I upgrade my flip phone to a smartphone with the same provider?
A: Some providers offer upgrades to smartphones for free or at a discounted rate. It's advisable to check with your provider for specific details.
Q: Are there any monthly charges or hidden fees associated with these flip phones?
A: While the Lifeline program offers discounts, some providers might have minimal monthly charges or fees for additional services beyond the basic plan. It's essential to read the terms and conditions and understand potential costs.
Q: Can I keep my existing phone number if I switch to a Lifeline flip phone?
A: In most cases, you can port or transfer your existing number to your new Lifeline service. Inform your provider during the application process.
Q: What happens if my financial situation changes?
A: If your financial situation changes, making you ineligible for the Lifeline program, you must inform your service provider. Regular recertification might be required to continue receiving benefits.
Q: Can multiple members in a household each get a Lifeline phone?
A: No, the Lifeline program is limited to one benefit per household. This means one discount on a phone service (landline or wireless) or internet service, but not both.
Q: Are there any penalties for providing false information during the application process?
A: Yes, providing false or fraudulent information to obtain Lifeline benefits is punishable by law. Penalties can include fines or being barred from the program.
References
Organizations:
Website Resources:
Video References:
Tony's Phone Collection
Assurance Wireless
Tails Furse
Simplistically Digital
Were Sorry This Was Not Helpful!
Let us improve this post!
Tell us how we can improve this post?