SafeLink Wireless is a government-supported program that provides free mobile phone services to eligible low-income consumers in the United States. It aims to ensure everyone has access to necessary communication services.
Eligibility is often based on participation in federal assistance programs or income below federal poverty guidelines. Using the extensive TracFone Wireless network, SafeLink offers voice, text, and data services.
Stay with me as we delve deeper into why Safelink could be your ticket to staying connected without breaking the bank.

SafeLink Wireless Overview
I can't begin to tell you how much I appreciate the concept of free government phones like SafeLink. It's part of Lifeline support services, and it's been doing an incredible job bridging communication gaps since its inception.
Eligibility. You could be eligible if you're participating in federal assistance programs or your income falls below certain federal poverty guidelines.
Plans. SafeLink offers voice services, text messages, and a specified amount of data for internet usage. I love how they've got all bases covered!
Coverage. SafeLink uses the TracFone Wireless network, which provides extensive reach throughout the United States. This means there are high chances that you'd get good quality signals at most places in the country.
Phones. They offer a range of mobile devices – from basic feature phones to Android smartphones.
Availability. It's important to note that availability varies by area and individual qualifications.
Eligibility for SafeLink Free Phones
Who wouldn't want to grab a free phone, right? But the big question is – who's eligible?
| Household Size | 48 Contiguous States, D.C., and Territories | Alaska | Hawaii |
| --- | --- | --- | --- |
| 1 | $19,683 | $24,584 | $22,640 |
| 2 | $26,622 | $33,264 | $30,618 |
| 3 | $33,561 | $41,945 | $38,597 |
| 4 | $40,500 | $50,625 | $46,575 |
| 5 | $47,439 | $59,306 | $54,554 |
| 6 | $54,378 | $67,986 | $62,532 |
| 7 | $61,317 | $76,667 | $70,511 |
| 8 | $68,256 | $85,347 | $78,489 |
| For each additional person, add: | $6,939 | $8,681 | $7,979 |
Understanding that SafeLink Wireless is part of the government-funded Lifeline Assistance program is key. This means you must participate in certain public assistance programs or have an income below a specific threshold.
Federal Assistance Programs
State regulations can vary, but generally, if you're enrolled in programs like Medicaid, Supplemental Nutrition Assistance Program (SNAP), Federal Public Housing Assistance (Section 8), or Veterans Pension and Survivor's Benefit, you are likely eligible for free phones from SafeLink.
Medicaid/Medi-Cal
Women, Infants, and Children Program (WIC) Supplemental Security Income (SSI)
Healthy Families – Category A Food Stamps or Supplemental Nutrition Assistance Program (SNAP)
Low-Income Home Energy Assistance Program (LIHEAP)
Federal Public Housing Assistance or Section 8 National School Lunch's FREE Lunch Program (NSL) Temporary Assistance for Needy Families (TANF) CalWORKs – StanWORKs • GAIN • WTW Tribal TANF
Bureau of Indian Affairs General Assistance Head Start Income Eligible (Tribal Only)
Federal Poverty Guidelines
You may also be asking yourself just how low the income has to be. Here's a quick snapshot:
You're good to go if your total household income is at or below these figures based on your family size.
One Lifeline Benefit per Household
Only one Lifeline benefit (either phone service or internet) can be received per household—not per person. And sorry, folks! The offer isn't available everywhere—only in areas where SafeLink provides service.
Benefits of Using SafeLink
Let's dive into the world of SafeLink and explore its benefits.
The Types of Phones Offered
One major advantage is the variety of phones you can choose from with SafeLink. It's not just about basic flip phones here, folks! They offer a range of options from renowned brands like Motorola, LG, and Samsung. You'll find models that suit tech-savvy individuals who need all the latest features and those who prefer simplicity in their devices.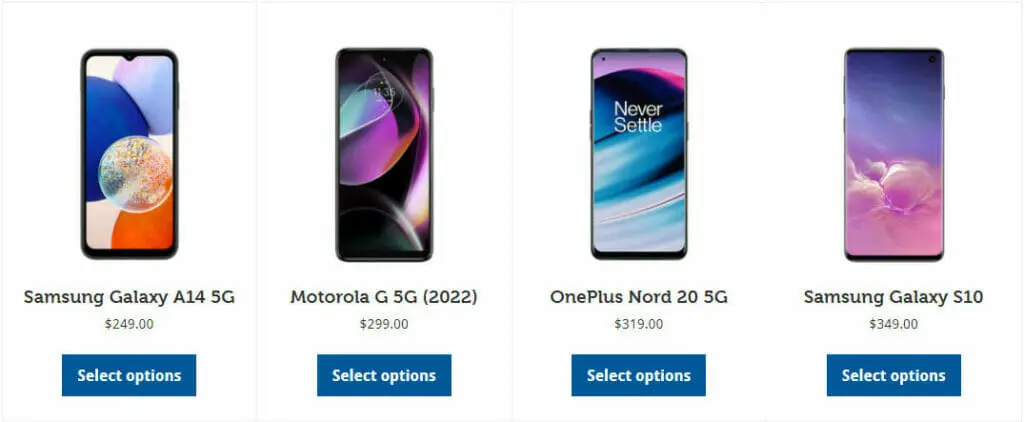 Motorola – Known for durability and user-friendly design.
LG – Offers excellent camera quality and battery life.
Samsung – Renowned for sleek designs and innovative features.
Plan Details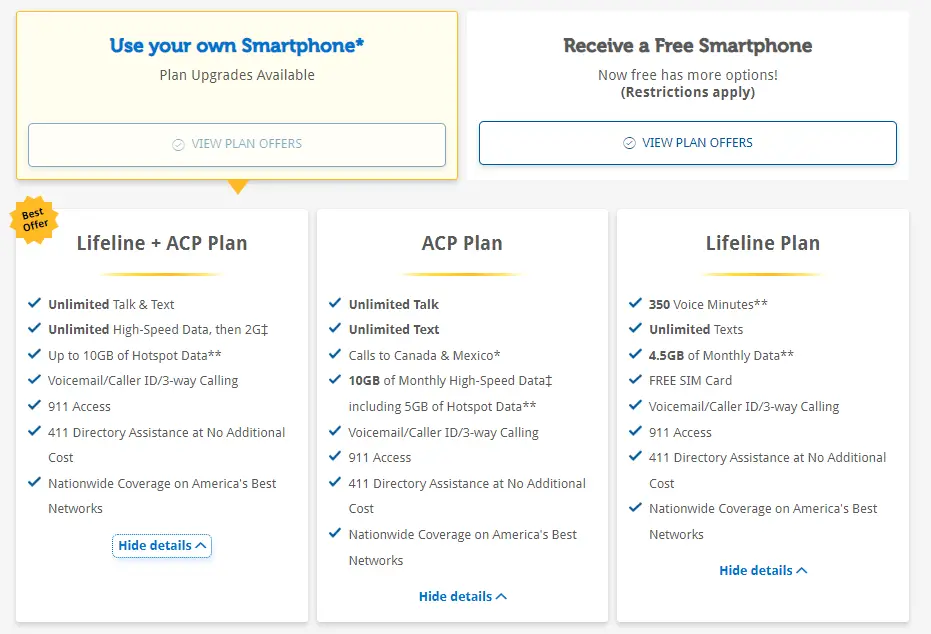 Now, let's talk about plans. With SafeLink, you're not stuck with one-size-fits-all packages. Instead, they provide flexible plans tailored to different needs. From unlimited texts to generous data allowances, there's something for everyone!
Here are some plan highlights:
Unlimited Texts: Stay connected without worrying about running out!
Monthly Data: Ranges from 4.5GB to unlimited, depending on your plan choice.
Voice minutes: Options vary between 350 minutes and unlimited calls.
Additional Features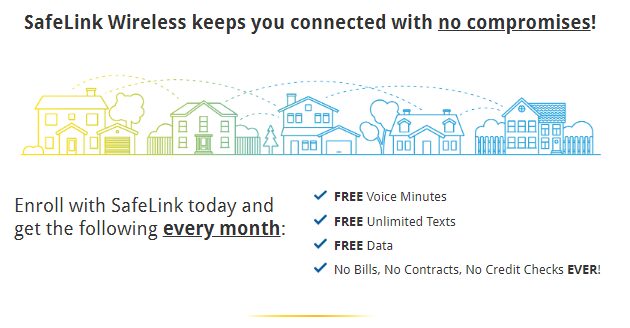 Alongside these standard offerings, some unique SafeLink features make it stand out.
They have a lifeline program that provides free cell phone service to eligible low-income households – now that's what I call community support!
There's no annual contract binding you down: flexibility is truly at the heart of what they do.
Their customer service gets rave reviews! Quick response times coupled with knowledgeable representatives mean troubleshooting becomes less hassle.
Application Process
Let's dive into the nitty-gritty of the application process for Safelink's free government phones. It's not as daunting as it sounds, I promise you! Safelink has simplified this process to make it easy and hassle-free.
Step 1: Check your Eligibility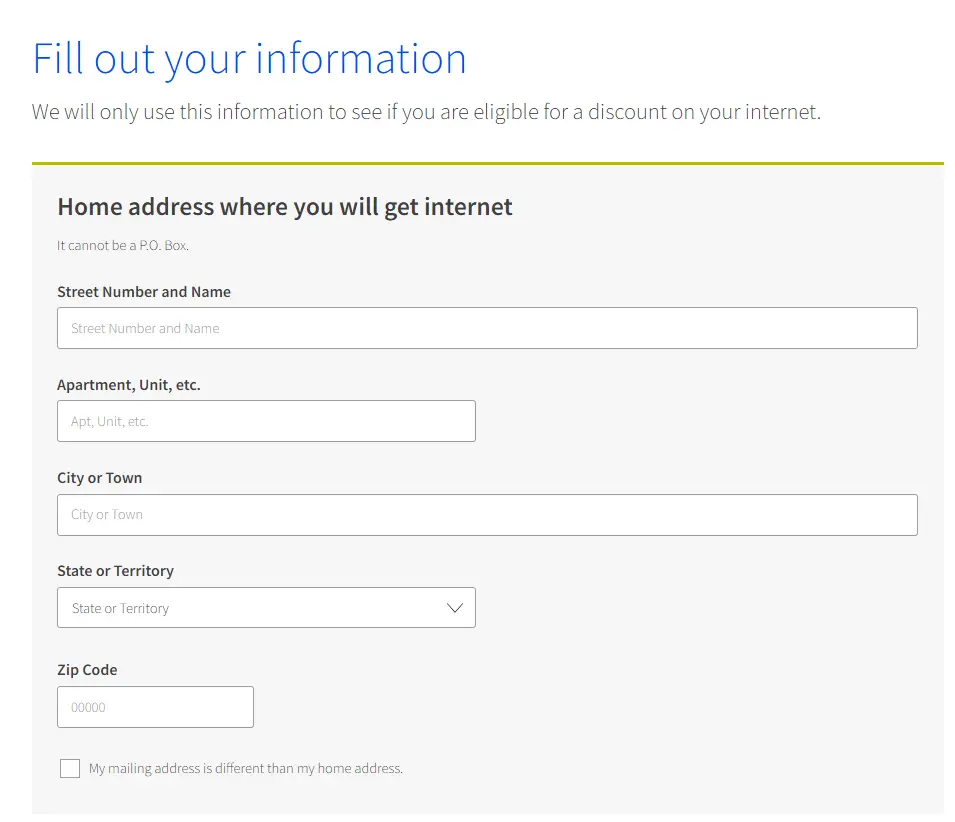 As a rule of thumb, you'd qualify if you're already participating in other assistance programs like Medicaid, Supplemental Nutrition Assistance Program (SNAP), or Federal Public Housing Assistance.
Alternatively, proving that your income falls at or below 135% of the Federal Poverty Guidelines would also work.
You can visit the USAC Affordable Connectivity Program (https://getinternet.gov) to check your qualifications if unsure.
Step 2: Filling out the Application Form
Online Application Process

You can find this on Safelink's official website. It will require you to enter your zip code to check service availability.
If the area is serviceable, the personal information page requires basic information such as your name, address, and Social Security number.
But remember to keep those documents handy because they'll need to verify them later on!
Phone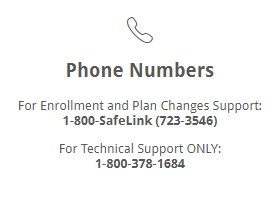 Give Safelink Wireless a call via their hotline. Their customer service team is on standby, ready to walk you through the sign-up! Easy, right?
Mail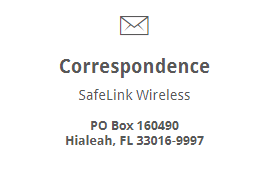 Download and print the application form.
Complete the form and attach the necessary documentation.
Please mail it to the address provided on the form.
Step 3: Wait for the Response

After submitting your application online, what happens next? Safelink Wireless will review your application and notify you of the approval status, usually within a few days to a week.
If approved (fingers crossed!), they'll guide you further in selecting a phone plan suitable for your needs.
Step 4: Verification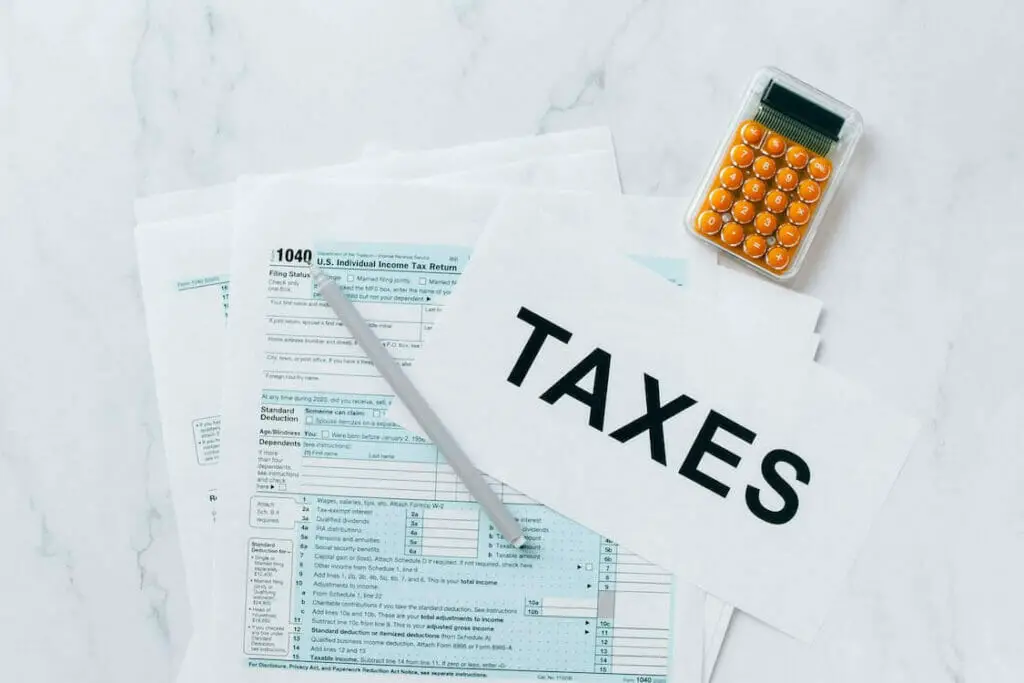 Some applicants might face additional verification steps due to state-specific regulations or application inconsistencies. So keep calm and carry on with the process!
Coverage and Network
Regarding Safelink's coverage and network, I'm here to tell you that they have a pretty solid game. They're powered by the major carriers across the United States, which means most parts of the country are covered.
Now, let's talk about data speeds. With Safelink, you're not stuck with snail-paced internet. Nope! You'll be surfing at 4G LTE speeds for the most part, provided your area has that kind of coverage. If not, don't worry – you'll still get decent 3G speeds.
Before we move on, there are some factors to consider when it comes to signal strength and reception quality:
The type and age of your phone
Your location relative to cellular towers
Weather conditions
Physical obstructions like buildings or trees
Comparison to Other Providers
It's time to talk business. Regarding free government phones, SafeLink is not the only game in town. Let's dive into how Safelink stacks up against some of its competitors.
Now, don't get me wrong. SafeLink has a lot going for it. They've got a solid lineup of smartphones and offer great monthly plans packed with minutes, texts, and data. But here's the kicker: other providers like Assurance Wireless and Life Wireless also have similar offerings.
With Assurance Wireless, you're looking at 350 minutes, unlimited texts, and 3 GB of monthly data on their basic plan – that's not too shabby! And Life Wireless? You'll get an impressive 500 minutes, unlimited texts, and 3 GB of data on their base plan.
| Provider | Minutes | Texts | Data |
| --- | --- | --- | --- |
| Safelink | Varies by state | Unlimited* | Varies by state |
| Assurance Wireless | 350* | Unlimited* | 3GB* |
| Life Wireless | 500* | Unlimited* | 3GB* |
(*These numbers might vary depending on your location.)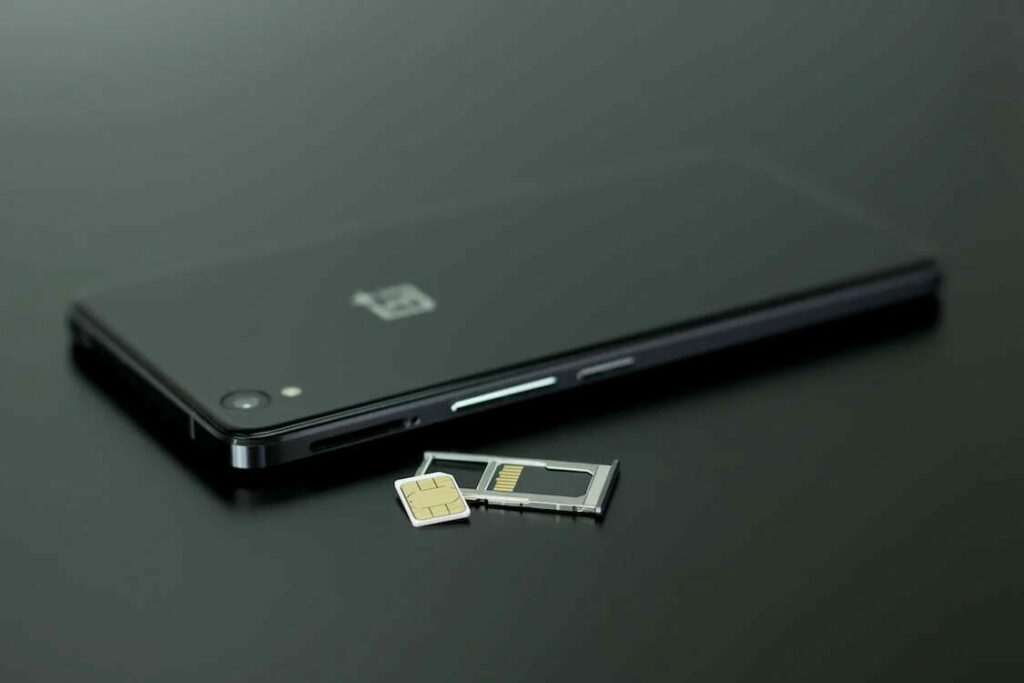 Tips and Tricks for Maximizing Your SafeLink Experience
Stay Updated on Recertification: SafeLink requires periodic recertification. Mark your calendar or set reminders so you never miss a deadline. Staying ahead means uninterrupted service!
Monitor Your Usage: Track your minutes and data to avoid running out mid-month. Some handy apps can help you keep an eye on this.
SafeLink Online Portal: Make full use of SafeLink's online account management. You can update personal details, check usage, and buy extra minutes or data.
Maintain Your Device: A little TLC goes a long way. Clean your screen regularly, avoid extreme temperatures, and consider a protective case. Your SafeLink phone will thank you!
Connect to Wi-Fi: With free Wi-Fi at home or in public places, connect to save on data. Plus, it usually offers faster browsing speeds.
Optimize Phone Settings: Adjust your phone settings for maximum battery life. Reduce screen brightness, turn off push notifications, and close unused apps.
Be Data-Smart: Streaming videos and music can gobble up your data. Download content when on Wi-Fi and enjoy it offline later.
Protect Your Personal Info: As with any mobile device, be wary of suspicious links or downloads. Keeping your personal data safe should always be a priority.
Stay in the Know: Periodically check SafeLink's website or newsletters. They often roll out new plans, offers, or services that could benefit you.
Ask and Engage: If ever in doubt, contact SafeLink's customer service. And don't forget, online forums and communities can be gold mines of tips from fellow users.
Frequently Asked Questions
Can I upgrade my SafeLink phone or plan?

Absolutely! While they provide basic phones and plans for free, there are options for upgrades if you're looking for a bit more pizzazz in your tech life.

Can I use my phone with SafeLink?

In most cases, yes. SafeLink has a Bring Your Own Phone (BYOP) program. Ensure your phone's compatible with their network, and you're golden.

I already have Lifeline service with another provider. Can I switch to SafeLink?

Of course! You can transfer your Lifeline benefit to SafeLink. Just notify your current provider and follow SafeLink's transfer process.

What if I lose my SafeLink phone?

Don't panic! Contact SafeLink's customer service as soon as possible. They'll guide you on the next steps, including deactivating the lost phone and getting a replacement.

How can I check my balance or remaining minutes?

You can usually check your balance by logging into your SafeLink account online or through specific commands on your SafeLink phone.

What happens if I don't use my SafeLink phone long?

There's an activity requirement. The service might be deactivated if your phone remains inactive for 30 consecutive days. Making regular calls or texts is a good idea to keep it active.

I moved to a new address. What should I do?

Update your details ASAP. Contact SafeLink's customer service or update your address through your online account to ensure uninterrupted service.

Can I transfer my current phone number to SafeLink?

Yes, in most cases, SafeLink allows you to port your existing number. Make sure to mention this when applying or setting up your service.


References
Website Resources:
Were Sorry This Was Not Helpful!
Let us improve this post!
Tell us how we can improve this post?