Today, we're diving into the world of Safe Link Internet Services.
SafeLink Wireless, managed by TracFone and backed by Lifeline, provides discounted communication to eligible individuals, ensuring digital inclusion. They promote price transparency and quality service without hidden charges.
They prioritize seamless connectivity by offering various plans, including unlimited talk, text, data, and hotspot features. Eligibility for SafeLink's Lifeline Program depends on household income, participation in federal assistance programs, and current Lifeline status.
In this article, I'll explore what sets Safelink apart from competitors and how they could revolutionize your online experience.
Let's dive further into the details below.

Safe Link Wireless: An Overview
SafeLink Wireless®, backed by Lifeline, is revolutionizing communication by providing discounts to eligible individuals, ensuring no one's left out of the digital loop.
Managed by TracFone Wireless, Inc., a Verizon powerhouse, they're all about equal access without the hefty price tags or hidden terms. For over 25 years, TracFone's mission has been clear: affordable, high-quality wireless service for all.
In today's age, mobile devices are indispensable lifelines to essential services, and owning one should be a universal right. TracFone champions this belief by promoting price transparency and top-notch service for every customer.
The commitment? Seamless connectivity, no unpleasant surprises, and empowerment in the palm of your hand.
Safe Link Data Plans
Let's dive into the heart of the matter – Safelink Internet Services' pricing and plans. To help you make an informed decision, I've done the legwork to break down their packages.
Lifeline + ACP Combo Plan
Unlimited Talk & Text
Unlimited High-Speed Data then shifts to 2G
Enjoy up to 10GB of Hotspot Data
Features like Voicemail, Caller ID, and 3-way Calling
Always connected with 911 Access
Get 411 Directory Assistance without extra charges
Benefit from Nationwide Coverage on top-tier networks
ACP Exclusive Plan
Unlimited Talk and Text
Stay connected with calls to Canada & Mexico
Receive 10GB of Monthly High-Speed Data, inclusive of 5GB Hotspot Data
Essential features: Voicemail, Caller ID, and 3-way Calling
Ready access to 911 services
Use 411 Directory Assistance without extra cost
Bask in Nationwide Coverage on premium networks
Lifeline Plan
Communicate freely with 350 Voice Minutes
Unlimited Text messaging
Avail 4.5GB of Monthly Data**
Comes with a FREE SIM Card
Always on point with Voicemail, Caller ID, and 3-way Calling
Reliable 911 Access when needed
Enjoy 411 Directory Assistance at zero added charges
Seamless Nationwide Coverage on leading networks
Here's how it all stacks up in tabular form:
| Feature | Lifeline + ACP Combo Plan | ACP Exclusive Plan | Lifeline Plan |
| --- | --- | --- | --- |
| Talk & Text | Unlimited Talk & Text | Unlimited Talk and Text | 350 Voice Minutes & Unlimited Texts |
| Data | Unlimited (then shifts to 2G) | 10GB Monthly High-Speed Data | 4.5GB Monthly Data |
| Hotspot Data | Up to 10GB | 5GB out of 10GB Monthly Data | N/A |
| International Calls | Not Specified | Calls to Canada & Mexico | Not Specified |
| Network Coverage | Nationwide on Top-tier Networks | Nationwide on Premium Networks | Nationwide on Leading Networks |
Pros and Cons of Safelink Wireless
Pros of SafeLink Wireless:
Affordability: Provides quality service without burning a hole in your pocket.
Reliability: Powered by Verizon, one of the leading networks, ensuring constant and strong connectivity.
Inclusivity: The Lifeline program ensures everyone gets a shot at digital communication, regardless of their financial situation.
Transparency: Say goodbye to hidden charges or unexpected bills. With SafeLink, what you see is what you get.
Versatility: A range of plans to cater to different needs, whether you're a heavy data user or prefer voice calls.
Quality Customer Support: Round-the-clock assistance ensures you're never left in the lurch.
Cons of SafeLink Wireless:
Data Throttling: After using the high-speed data limit, users might experience reduced speeds.
Coverage Variations: While they use leading networks, some areas could still have spotty coverage.
Plan Limitations: Some might find specific features limited to certain plans, like international calling or hotspot data.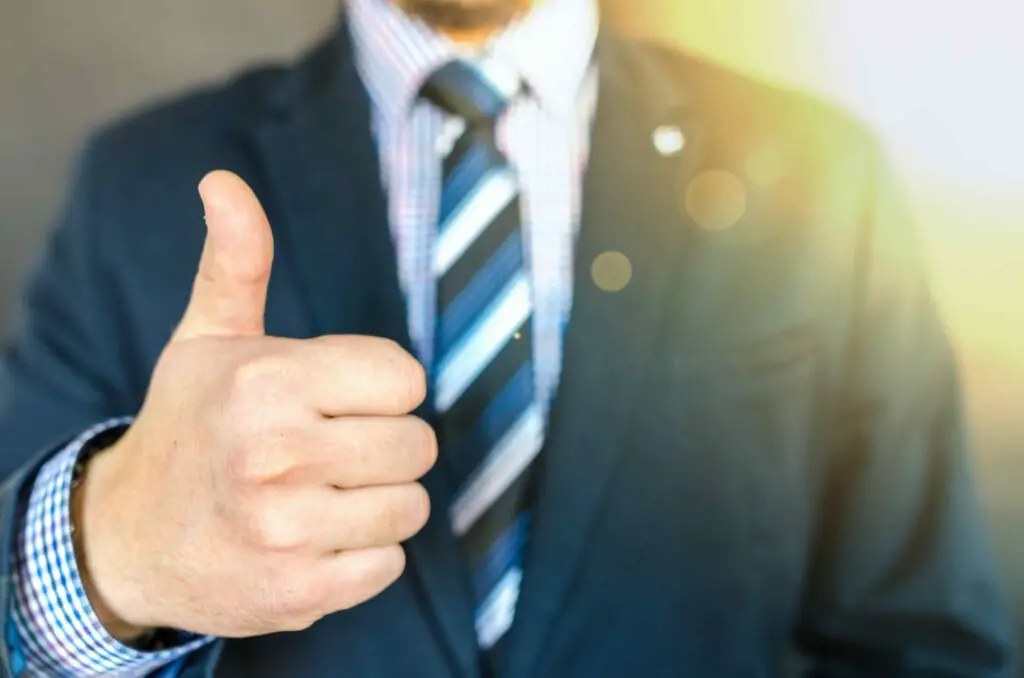 Eligibility Criteria for SafeLink's Lifeline Program
Navigating the world of service plans and eligibility can be a bit of a maze. But no worries! Let's clear the air and determine who qualifies for SafeLink's Lifeline Program.
Income-Based Eligibility: Your household income should be at or below 135% of the federal poverty guidelines. However, this might vary slightly depending on your state.
Participation in Federal Assistance Programs: Federal assistance programs like Medicaid, SNAP (Food Stamps), or SSI can make you eligible.
Current Lifeline Participation: If you're already benefiting from Lifeline through another provider, you might need to switch or cancel that service.
One Per Household: The Lifeline benefit applies to one person per household. If you've got roommates or multiple families living under one roof, you must clarify that each household is separate.
Proof of Eligibility: Be prepared to present documents supporting your claims, whether proof of income or participation in federal programs.
Feedback on Safe Link Wireless
Dive into these reviews about Safe Link Wireless and see what customers say about their experience:
Positive Reviews:
Laura from Earlsboro, OK:

Pleased with the phone and its Internet.
Quick and friendly customer service via the 611 number.
Appreciates the affordability, especially with her having 3 kids.

Anonymous:

Positive experience using Safelink for 8 years.
Excellent customer service.
Appreciates the option to "Bring Your Own" Smartphone compatible with the Lifeline Program.
Compare Safelink to other providers and find them to be the best.

Shannon from Palm Bay, FL:

Compliments the great customer service.
Quick replacement for a lost phone.
Recommends Safelink for those seeking employment.
Negative Reviews:
M. P. from Orlando, FL:

Shared a personal experience of application approval and then rejection.
Feels Safelink is not fair and tends to mistrust applications.

Thomas from Davenport, FL:

Complaints about the lengthy application process.
Mentions were misled about the reason for the hold-up and had to pay for a supposed-to-be-free phone.
Ended up switching to Assurance Wireless.
Strongly advises against Safelink and calls it a scam.

Candy from Otis Orchards, WA:

Difficult customer service experience, including being hung up on and miscommunication about phone tracking.
Criticizes the language barrier with the customer service representatives.
Plans to switch
Frequently Asked Questions
What's the deal with the Affordable Connectivity Program (ACP)?

Ensure every eligible household can connect to all the essential digital spaces – from jobs and healthcare services to virtual classrooms. But remember, it's one ACP for each home, not every individual.

Hang on, what's this "one per household" business?

It's straightforward. Every household gets ONE ACP service. Think of a "household" as folks living under the same roof and sharing expenses. If there's more than one household at an address snagging ACP benefits, there's a worksheet to fill out to keep things clear.

Are there any ground rules for this program?

Yep, just a few! The ACP is a stellar federal benefit for qualifying government programs or fitting the income criteria. Remember, one benefit per household, and it's got to be from one provider. You can't pass this benefit around, and if you're out of the program, give SafeLink Wireless a heads-up within 30 days.

Stuck with the ACP application? Can SafeLink give me a hand?

Absolutely! We're always around to assist. Call 1-800-SafeLink or hop online to the SafeLink support portal – it's packed with FAQs and a 24/7 chat option. Need more? Reach out to the ACP Support Center directly!

Why another application for ACP when I'm good with the LifeLine benefit?

The ACP comes with its perks, like that super-useful Hotspot Data. It's like having internet freedom in your pocket.

If I'm on board with the ACP, is my LifeLine benefit going bye-bye?

Quite the opposite! It's like a bonus level. Log into your account and see the magic unfold.

Can I rock with SafeLink, LifeLine & the ACP all together?

You bet! Enjoy the combo of both programs, all delivered with SafeLink's top-notch service.

If I'm already with SafeLink, what's the ACP application timeline?

Good news! Being a SafeLink member speeds things up. Once you've finalized your application, please give it a few business days for the green light.


References
Website Resources:
Video References:
Safe Link Wireless
Were Sorry This Was Not Helpful!
Let us improve this post!
Tell us how we can improve this post?