Assurance Wireless Free Phones, part of the Lifeline Assistance program, provide an affordable connection in our digital age. Designed for low-income households, they offer free or discounted telecom services.
Features include a free Android smartphone, unlimited monthly texts, voice minutes, and data. With a focus on community outreach and top-notch customer support, Assurance Wireless ensures essential services reach those who need them most.
In this article, we'll explore what Assurance Wireless Free Phones are all about, how they work, who qualifies for them, and how you can get one if you're seeking ways to cut your expenses without compromising connectivity.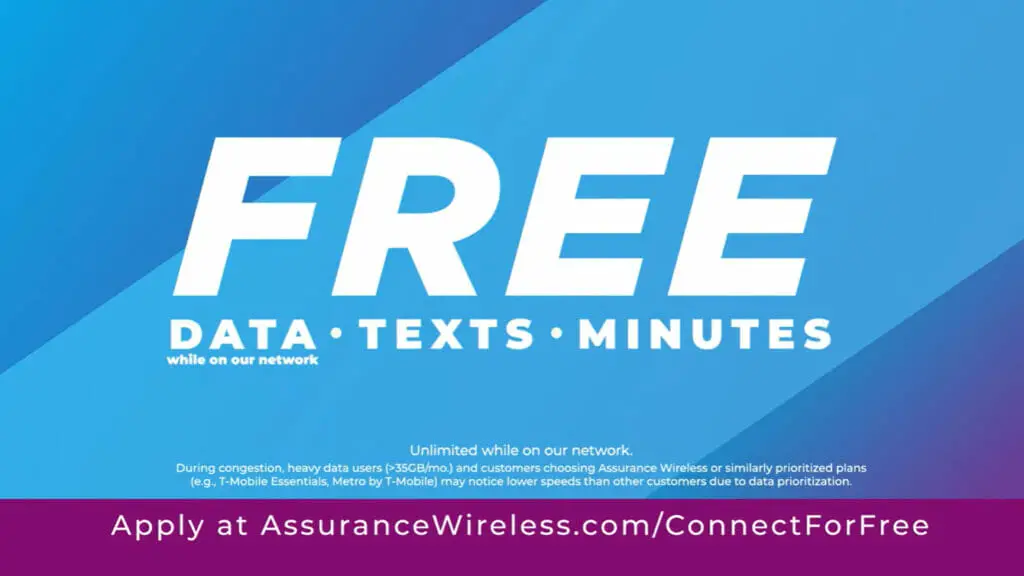 Assurance Wireless: An Overview
Let's dive right into the world of Assurance Wireless. It's a government-backed program that offers free cell phones and services to eligible low-income individuals. Yep, you heard me right–free! So, how does Assurance Wireless help?
Here are some key features:
Free Android Smartphone
Unlimited Texts each month
Free Voice Minutes each month
Free Data each month
What sets Assurance Wireless apart is its emphasis on community outreach and customer support—they're committed to getting these essential services into the hands of those who need them most.
Features of the Assurance Wireless Free Phone
Some of its best features:
Smartphone. This isn't just any old cell phone. The Assurance Wireless free phone is a smartphone. We're discussing accessing emails, browsing the internet, and even video chatting from your handheld device.
Storage space. With these phones, you'll have ample apps and file storage. They have enough room to store all your cherished photos and important documents without skipping a beat.
Voicemail.
Call Waiting.
Caller ID. With this, you've got the heads-up on who's buzzing you before you answer. Knowledge is power!
911 Access. Safety isn't a luxury; it's a must. With 911 Access, you've got a lifeline to help 24/7.
Customer Service. Assurance Wireless has customer support available around the clock to help users navigate their new devices.
Eligibility Criteria for a Free Phone
These phones aren't just handed out to anyone who asks. There is a specific set of criteria you've got to meet. Let's dive in, shall we?
Total household income. It's important to understand that these phones aim to support low-income individuals or families. If your total household income is at or below 135-150% of the Federal Poverty Guidelines, chances are good that you're eligible.
Don't worry if you're unsure where your income stands relative to these guidelines – they change yearly and vary by state! For example:
| State | 135% FPG Single Person |
| --- | --- |
| California | $19,683 |
| Alaska | $24,584 |
Participation in certain public assistance programs. Suppose you participate in federal aid programs like Medicaid, SNAP (Food Stamps), and SSI, among others – bingo! You're likely eligible.
Only one Assurance Wireless account is allowed per household. That means if someone else in your home already has an Assurance account, unfortunately, you can't get another one under the same roof.
Application Process
Let's dive into the nitty-gritty of applying for an Assurance Wireless free phone. I'll guide you through it step by step.
Online Application Steps
Applying online is a breeze. It's as simple as visiting the Assurance Wireless website and filling out their easy-to-use application form. Here are the steps to follow:
Step 1: Head over to www.assurancewireless.com.
Step 2: Enter your zip code to check what Assurance Wireless currently offers for your state.
Step 3: Fill out the necessary personal information.
Step 4: Provide proof of eligibility (like income or participation in certain public assistance programs).
Step 5: Review your application and hit submit!
Step 6: Wait for the confirmation that your application is approved.
You must be honest while providing this information because it'll be cross-checked with federal databases.
Alternative Methods: Phone or Mail
Not everyone's a fan of online applications; I get it! So there are alternative ways to apply, including over the phone or via traditional mail.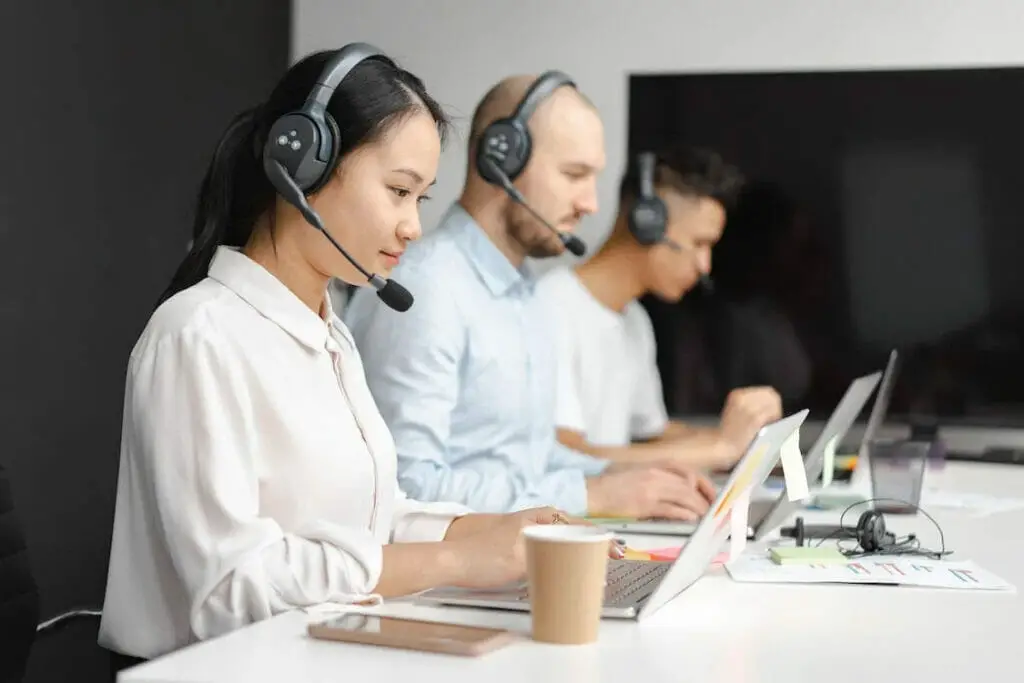 Phone: You can dial 1-888-898-4888 and speak directly with an Assurance Wireless representative who will help you through your application process.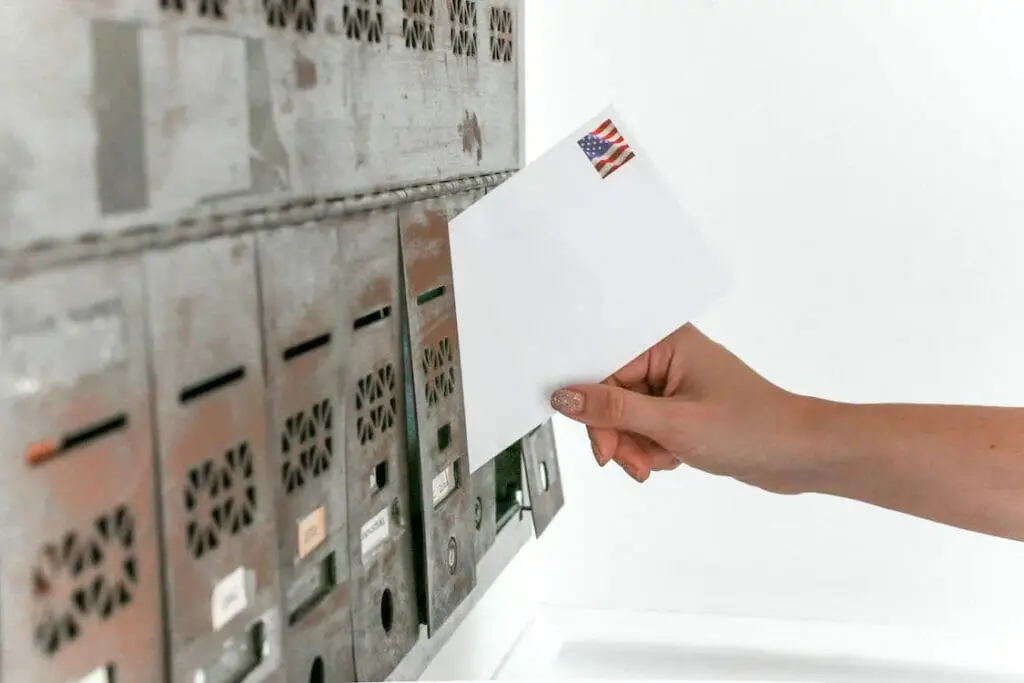 Mail: For those who prefer putting pen to paper, download and print an application from the Assurance Wireless website, fill it in, attach required documents, and mail it off to Assurance Wireless, P.O Box 686 Parsippany, NJ 07054.
Expected Response and Processing Time
Patience is key here! Here's the low-down on how to go about applying for a free phone from Assurance Wireless.
| Step | Details | Processing Time |
| --- | --- | --- |
| 1. Submission | Dive straight into your application and shoot it off online or via post. | Approx. 1 week |
| 2. Initial Processing | Hang tight! The team will sift through the details, ensuring everything is in shape. | Within the first week |
| 3. Potential Approval | If your paperwork's all set and no hiccups arise, you're heading straight for the approval zone! | Up to 2 weeks total |
| 4. Hurdles and Hiccups | If any info's amiss or verification goes awry, brace yourself for a little waiting game. Make sure your application is spot-on! | Varies (Delays likely) |
| 5. Awaiting Your Prize | Stay patient and diligent with your paperwork. That new tech treasure's nearly in your grasp. | Until approval |
Benefits of Using Assurance Wireless
Stepping into the world of Assurance Wireless? Well, you're in for a treat! This isn't just about staying connected; it's about quality, affordability, and some perks that will make your day. Let's dive into the benefits that await you!
Free cell phone service. It's a government-supported program that provides free cell phone service to eligible low-income individuals. Free phone service, including unlimited text messaging and voice minutes.
Wide range of phones. Assurance Wireless offers an impressive selection of phones. From basic flip phones for those who prefer simplicity to advanced smartphones for tech enthusiasts. Most of these devices come at no cost or very affordable prices.
Excellent network coverage. They are powered by T-Mobile's nationwide network, guaranteeing reliable connectivity nationwide. You're assured of uninterrupted communication in bustling New York City or the tranquil Montana countryside.
Affordable data plans. Its dedication to helping its customers stay connected without breaking their budget. Moreover, it also includes data plans for internet access, allowing users to browse the web and use online apps freely.
Customer care. You get dedicated customer support ready to assist with any issues or queries round-the-clock.
Tips for Maximizing the Benefit
Alright, folks! So you've got an Assurance Wireless phone or are thinking about it. That's fantastic! But let's dive deeper to ensure you're making the most of what's on offer. Here's a guide to help you maximize those benefits:
Know Your Plan Inside and Out – Make it a priority to understand your plan's features and limits. Whether it's minutes, data, or texts – knowing your allowances helps you stay within limits and avoid extra charges.
Regularly Check for Plan Updates – Assurance Wireless often updates or enhances its plans. Keep an eye out for these to see if there are new benefits or features you can take advantage of.
Use Wi-Fi Whenever Possible – This might sound like a no-brainer, but using Wi-Fi, especially for data-heavy tasks, can save your plan's data when needed. Plus, it typically offers faster speeds for downloading and streaming!
Explore Compatible Apps – Plenty of apps are designed for budgeting data and monitoring usage. Explore the app store for options that can help you stretch your data and minutes even further.
Stay Updated with Assurance Announcements – Follow Assurance Wireless on their social channels or sign up for their newsletters. They often share updates, offers, and sometimes even tips that can be super beneficial!
Protect Your Device – Remember, this is more than just a phone – it's your connection hub. Invest in a sturdy case and screen protector. This way, your device lasts longer and can enjoy uninterrupted service.
Annual Recertification – Ensure you renew your qualification annually. This not only ensures continued service but might also make you aware of any additional benefits you may have become eligible for.
Customer Service is Your Friend – Don't hesitate to contact Assurance Wireless customer service with questions or concerns. They're there to help and can guide you in making the most of your service.
Monitor Your Usage – Regularly check how many minutes, texts, or data you've used. By being proactive, you can adjust your usage to avoid running out before the end of the month.
Spread the Word – While this might not directly maximize your benefits, by sharing your positive experience with friends or family, they too might find a plan that suits their needs.
Frequently Asked Questions
Is the phone free?
Can I keep my current phone number if I switch to Assurance Wireless?

Sure thing! Most of the time, you can transfer your existing number to Assurance Wireless. Just ensure you mention this when applying.

What if I encounter issues with my device?

No sweat! Assurance Wireless has stellar customer support available to guide you through any hitches or glitches you might face.

How do I recharge or top-up my account?

Easy-peasy! You can purchase top-up cards from various retailers or directly top-up online through the Assurance Wireless website.

Can I upgrade my Assurance Wireless phone?

Of course! While you start with a specific model, you can upgrade to a different one. There might be costs involved, depending on the model you're eyeing.

Can I use my Assurance Wireless phone outside the U.S.?

Assurance Wireless primarily serves the U.S., so international roaming might not be available. You should check with customer service about your service options abroad if traveling.

What happens if I no longer qualify for Assurance Wireless?

If your situation changes and you no longer meet the criteria, you'll transition out of the program. But you can continue using the service by switching to one of their paid plans.

How do I know how many minutes or data I have left each month?

You can check your balance directly on your phone or by logging into your Assurance Wireless online account. It's a good way to keep tabs and ensure you never run out unexpectedly.


References
Website Resources:
Video References:
Assurance Wireless
Smith Fil-Am Family
Were Sorry This Was Not Helpful!
Let us improve this post!
Tell us how we can improve this post?