Florida's Lifeline Assistance Program offers eligible residents free or discounted phone services. Eligibility is determined by household income or participation in federal programs.
Quick Summary: The Process for Getting These Free Phones in Florida Involves:
Step 1: Review income criteria or participation in federal programs like SNAP or Medicaid.
Step 2: Gather proof like a letter from your benefits provider, pay stubs, or an Income Tax Return Statement.
Step 3: Research available providers and choose the best fits your needs.
Step 4: Submit your application online or by mail based on the provider's instructions.
Step 5: The approval process typically takes 10-14 business days. Once approved, you'll receive your free government phone.
This article will discuss how Floridians like you and me can benefit from this program. We'll review eligibility criteria, the application process, and more. But don't worry – I'll make it as simple as possible!
The Lifeline Assistance Program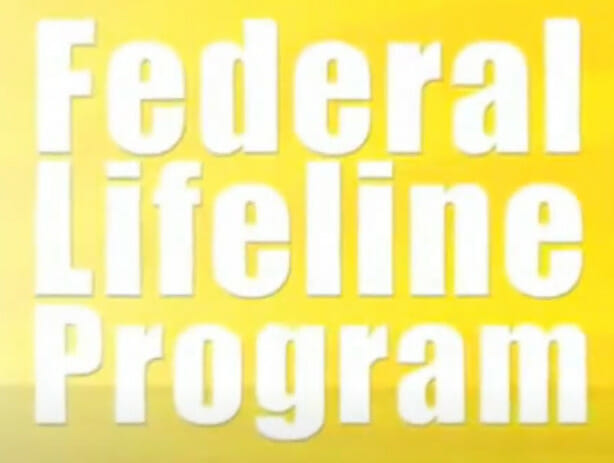 Let's dive into the world of the Lifeline Assistance Program. It's a federal initiative that has been making waves in Florida, and for good reason, too! This program offers low-income consumers a break by offering free or discounted phone services.
The program partners with telecom companies, offering these services to eligible customers at little or no cost. Eligibility is based on income level or participation in certain federal programs.
Eligibility Criteria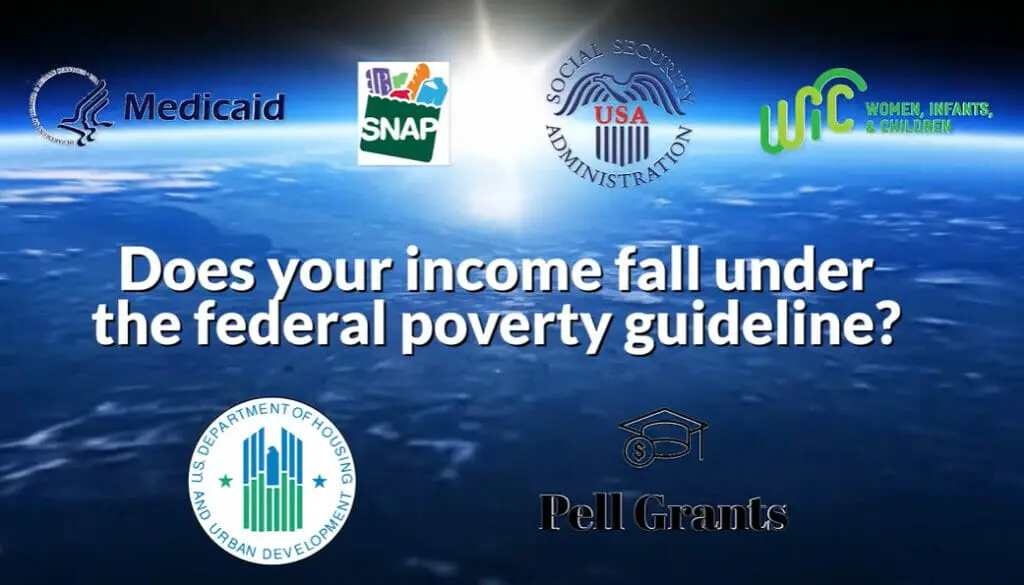 Let's discuss the eligibility criteria for getting a free government phone in Florida. The requirements generally fall into income-based qualifications and participation in federal assistance programs.
Income-Based Qualifications
If you're wondering about income requirements, I've got that covered, too. How much money you make plays a significant role here. To be eligible, your household income must be at or below 200% of the Federal Poverty Guidelines.
To put things into perspective:
| Household Size | 48 Contiguous States, D.C., and Territories | Alaska | Hawaii |
| --- | --- | --- | --- |
| 1 | $29,160 | $36,420 | $33,540 |
| 2 | $39,440 | $49,280 | $45,360 |
| 3 | $49,720 | $62,140 | $57,180 |
| 4 | $60,000 | $75,000 | $69,000 |
| 5 | $70,280 | $87,860 | $80,820 |
| 6 | $80,560 | $100,720 | $92,640 |
| 7 | $90,840 | $113,580 | $104,460 |
| 8 | $101,120 | $126,440 | $116,280 |
| For each additional person, add: | $10,280 | $12,860 | $11,820 |
Participation in Federal Assistance Programs
Moving on from income details, let's discuss federal assistance programs because they also play a big part in this process!
If your household already participates in certain federal assistance programs like SNAP (Supplemental Nutrition Assistance Program) or Medicaid, guess what? You automatically qualify for a free government phone. Here are other the programs:
Supplemental Security Income (SSI)
Federal Public Housing Assistance (FPHA)
Veterans Pension and Survivors Benefit
Bureau of Indian Affairs General Assistance (BIA)
Tribally Administered Temporary Assistance for Needy Families (TANF)
Tribal Head Start (only households meeting its income qualifying standard)
Food Distribution Program on Indian Reservations (FDPIR).=
How to Apply
So, you're looking into getting a free government phone in Florida? I've got your back. Here's how to get started on the application process.
Step 1: Check your Eligibility

Understand if you qualify based on your participation in another program or current income status. You can check the eligibility criteria above.
You can check your eligibility using the Universal Service Administrative Company (USAC) website if you are still unsure.
Step 2: Prepare Documentation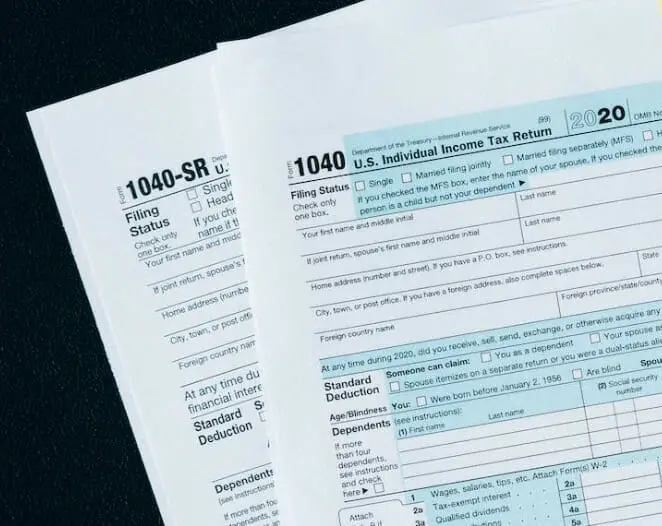 Now, let's move on to what documents you'll need. When applying, evidence of participation in an assistance program or proof of income is ready. For instance:

A letter from your benefits provider
Pay stubs
An Income Tax Return Statement
Step 3: Selecting a Provider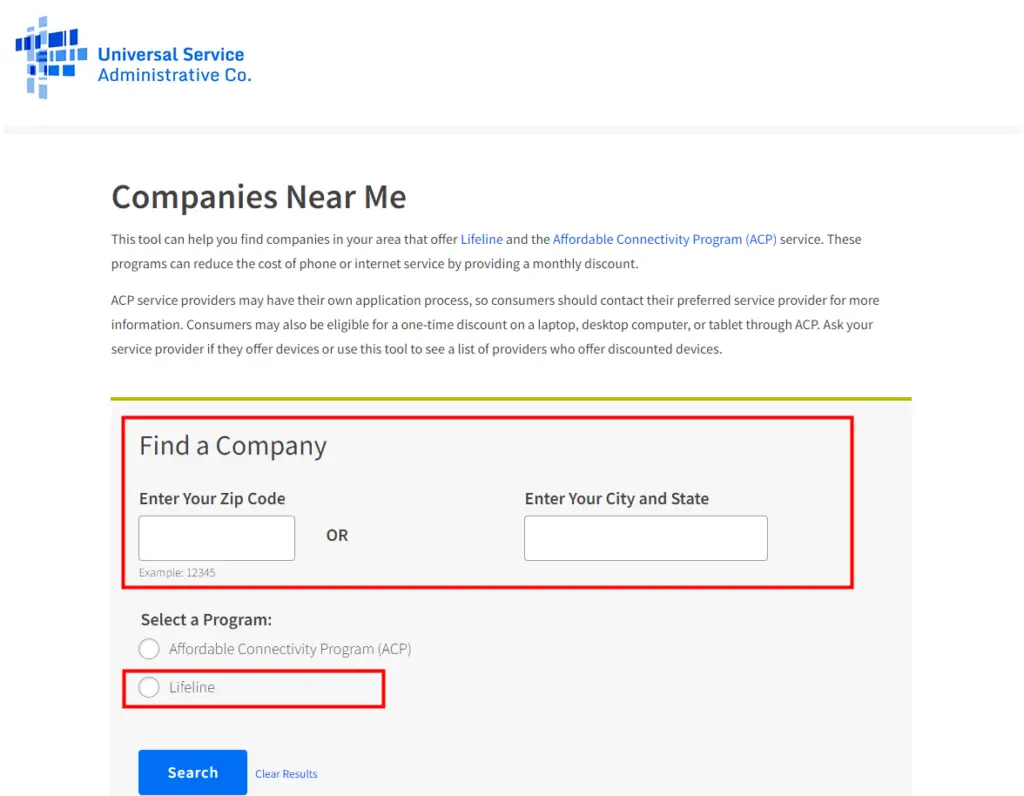 Do some research and pick the one that suits your needs best. Alternatively, you can check the Companies Near Me by the USAC to check what is available in your area.
Step 4: Apply to your Selected Provider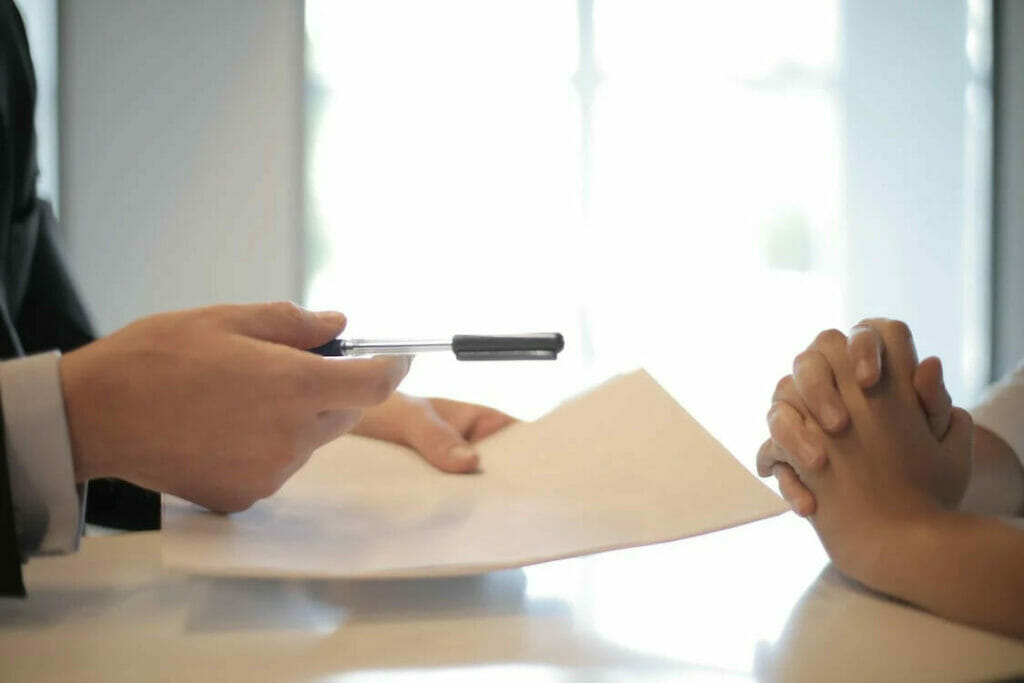 Applications can be made online or by mail, depending on your selected provider. Just follow their specific instructions and ensure all information provided is accurate.
Step 5: Wait for Approval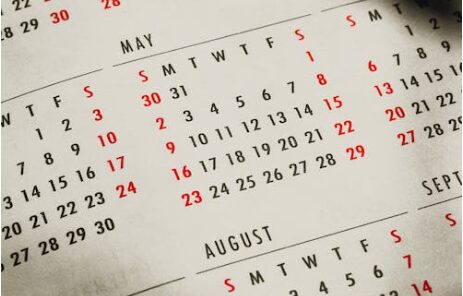 After you've sent in your application, give it some time. Typically, approvals can take anywhere from 10-14 business days.
But stay patient; once approved, you'll be all set to receive your free government phone.
Benefits and Features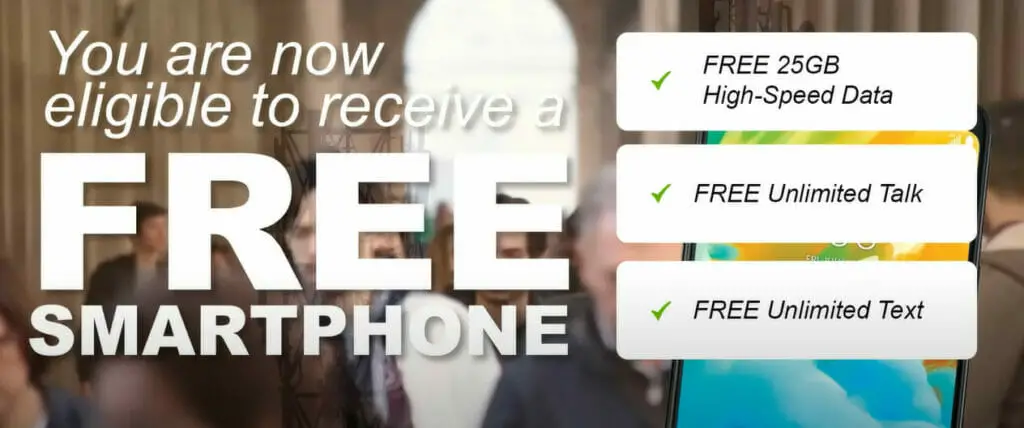 I can't help but get excited when I think about the benefits and features of a free government phone in Florida.
Included Minutes & Texts: Say goodbye to counting minutes or worrying about running out of texts. With your free government phone, you'll get a set amount each month – easing that stress off your shoulders.
3G/4G Data: In today's digital age, accessing internet data is crucial. Whether you need to look up job positions online or want to video call with family members across states, these phones come equipped with 3G or 4G data plans.
Voicemail & Caller ID: Basic phone functions like voicemail and caller ID aren't left out either! These are standard features on most models provided through this program.
Smartphones: Many providers offer smartphones complete with touchscreen capabilities and room for apps! So yes, even Instagramming those perfect Florida sunsets could be within reach!
List of Participating Providers in Florida
Aiming to help you streamline your search for free government phone services, I've taken the liberty to round up a list of providers operating in sunny Florida. Let's dive right in!
To give you an overview:
| Provider | Noteworthy Service |
| --- | --- |
| Assurance Wireless | Reliable Service & Quality Smartphones |
| Safelink Wireless | Monthly Data, Talk & Text Allowances |
| Life Wireless | Flexible Plans |
| Q Link Wireless | Exceptional Customer Service |
| Access Wireless | Affordable Communication |

Assurance Wireless: Dive into the world of Assurance Wireless, and what stands out is their commitment to seamless service. They're not just offering smartphones but ensuring their free devices meet a certain quality standard. Their dependability has won them the following: they remain a top pick for those searching for reliable government-supported communication.

Safelink Wireless: Safelink isn't just playing the game; they're shaping it. Known across Florida and beyond, they have consistently delivered on their promise of quality phones and a reasonable allowance for data, talk, and text. Their popularity isn't just by chance; it's earned by meeting the needs of thousands, month after month.

Life Wireless: Here's a provider that understands the changing tides of communication needs. Life Wireless isn't just offering a one-size-fits-all package. Instead, they look at a customer's requirements and mold their service to fit that. It's no wonder they've become a favorite choice for those who value a touch of personalization.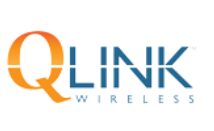 Q Link Wireless: Q Link Wireless has become synonymous with excellent customer service, and that's no accident. They've placed the user experience at the forefront, ensuring each interaction leaves a positive impression. Beyond the service, their products, too, uphold this high standard, making them a force to reckon with in this arena.

Access Wireless: Last but not least, Access Wireless shines through with its noble mission. They're not just in it for the numbers; they want to bridge the communication gap by making it affordable for everyone. Their dedication to this cause has garnered them respect and loyalty from their user base.
Duties and Responsibilities of Beneficiaries
As a beneficiary of the Free Government Phone program in Florida, it's not all about reaping the benefits. You also have some important duties and responsibilities to uphold.
You must genuinely need the service. It's crucial to remember that this program is intended for those who really can't afford regular phone services.
Honesty is key. When applying or recertifying for this benefit. Providing false information during your application or yearly recertification process can lead to serious penalties, including fines or imprisonment.
Only one free government-provided phone is allowed per household. This rule applies even if multiple members in your home qualify for the service individually.
Free government phones should be used at least once every 30 days. If not used regularly, you might risk losing your benefits under what's termed as an "inactive account.
Tips and Tricks for Navigating Florida's Lifeline Assistance Program
Florida's Lifeline Assistance Program is a powerful tool designed to aid those in need. Dive into these tips and tricks to streamline your journey, ensuring you get the most out of what this program offers. Let's get started.
Start Early: If you believe you qualify for the program, don't wait until the last minute to gather your documents and apply. Begin your process as early as possible to account for any unexpected delays.
Document Everything: Keep copies of any forms, documents, or correspondences related to your application. This can help if there are discrepancies or you're asked to provide further information.
Stay Updated: Regulations, eligibility criteria, or provider offers might change. Regularly visit official websites or subscribe to newsletters to stay informed about any alterations to the program.
Build a Relationship with Your Provider: Once you select a service provider, understand their customer service channels. Knowing whom to contact for specific issues can save you time and frustration.
Utilize Your Phone Wisely: While using your new phone for entertainment is tempting, remember its primary purpose is essential communication. Monitor your usage to ensure you always have enough minutes or data for emergencies.
Yearly Recertification Reminder: Set a reminder a month before your yearly recertification date. This gives you ample time to gather new documents and ensures your benefits continue without interruption.
Ask for Help: If unsure about any part of the application process or eligibility criteria, reach out! Customer service representatives, community centers, or even local libraries might have resources or staff to guide you.
Frequently Asked Questions
What happens if I lose my free phone?

If you lose your device, contact your service provider immediately. They will guide you on the next steps, often including a replacement fee.

Can I upgrade my government-provided smartphone?

Yes, many providers allow for upgrades to different models, usually for an additional fee. Check with your specific provider for upgrade options and costs.

I'm moving out of Florida soon. Can I still use my free government phone?

Most of these programs operate nationally. You should be able to use your phone in another state, but informing your provider about your move is essential to ensure the service continues without issues.

Is there a contract or commitment with this program?

There are no long-term contracts with this program. You can end your participation at any time, but if you're still eligible, you can continue to use the service.

What if my financial situation changes?

If there are changes in your income, you may need to reassess your eligibility. Inform your service provider about any income changes to determine if you still qualify.

How often do I need to recertify my eligibility?

Typically, you are required to recertify your eligibility annually. Your provider will notify you when it's time to do so. Keep your documents up-to-date to ensure a smooth recertification process.

Why is my friend's phone model different from mine even though we're on the same program?

Different providers offer various phone models. The available models can differ based on location and stock, even with the same provider. If you want information on other available models, contact your service provider.
References
Website Resources:
Video References:
Assurance Wireless
Free Government Phone Program – Lifeline & ACP
AirTalk Wireless
Real EZ Web Design
Were Sorry This Was Not Helpful!
Let us improve this post!
Tell us how we can improve this post?