Did you know you could qualify for a free government phone for Maryland residents? This initiative offers telecommunication services to eligible Maryland residents as part of the Federal Lifeline program.
Providers like Assurance Wireless, Safelink Wireless, Life Wireless, and Q Link Wireless offer various plans, and applying is straightforward. These phones feature essential apps, are user-friendly, durable, and offer great battery life.
In this article, we'll delve into all the details about free government phones in Maryland – who qualifies, how to apply, and what benefits come with it.
Let's delve deeper below.
Background on the Lifeline Program in Maryland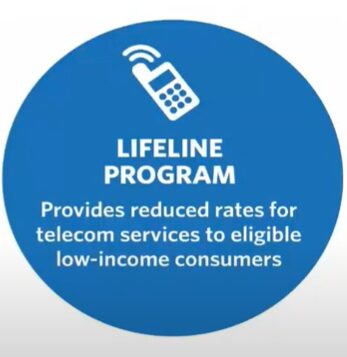 Let's dive right into the topic! The Lifeline Program in Maryland is a remarkable initiative offering eligible residents free or low-cost telecommunication services.
It's designed to ensure everyone has access to essential communication services because, let's face it, we're all living in a connected world, and being left out isn't an option.
To give you some numbers: As of 2019, more than 10 million Americans nationwide benefited from the Lifeline program. And guess what? A considerable slice of those beneficiaries are residing right here in Maryland!
Eligibility Criteria for Free Government Phones
Let's dive right into the specifics. When living in Maryland, there are two main ways to qualify for a free government phone.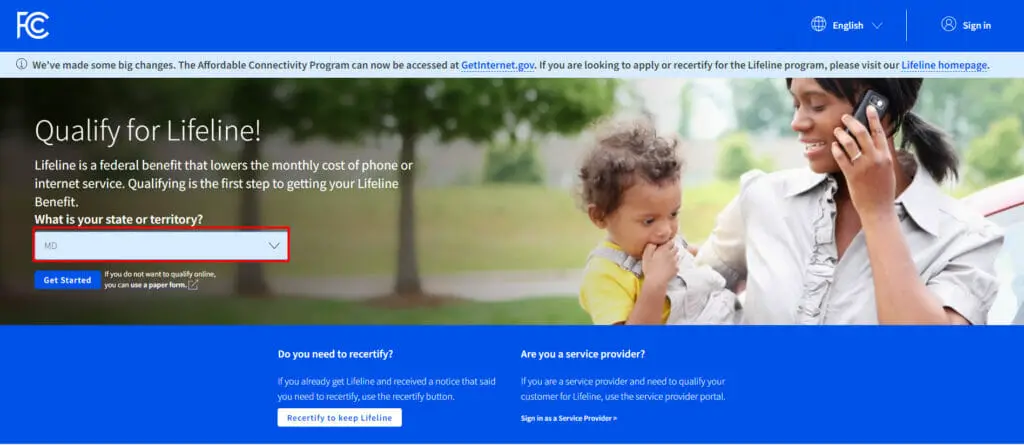 Income-based qualifications specific to Maryland residents
Alright, it's about numbers here. To be eligible based on income, your household income must be at or below 135% of the Federal Poverty Guidelines.
Now, what does that look like? Here's an easy breakdown:
| Household Size | Maximum Income |
| --- | --- |
| 1 | $14,580 |
| 2 | $19,720 |
| 3 | $24,860 |
| 4 | $30,000 |
If you live alone (considered a household of one), your yearly income must not exceed $14,580. For each additional person in your household, add roughly $5,140.
These numbers change every year, so always keep yourself updated!
Participation in federal assistance programs like Medicaid, SNAP
Now, let's talk about plan B – the federal assistance route. If you're already getting help from certain federal assistance programs, then BINGO! You're automatically qualified for a free government phone in Maryland.
Here's a list of qualifying programs:
Medicaid
Supplemental Nutrition Assistance Program (SNAP)
Supplemental Security Income (SSI)
Providers of Free Government Phones in Maryland
If you're a resident of Maryland, you're probably wondering how to get your hands on a free government phone. Let me tell you, it's not as complicated as it might seem! There are quite a few providers who can help with that.
Assurance Wireless: They've been around for a while and offer some cool benefits besides the free phone. We're talking unlimited texts, 350 minutes of voice calls per month, and even 3GB of data every month.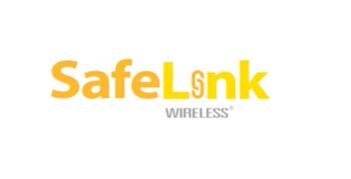 Safe Link Wireless: They've got three plans to choose from – Plan 1 offers 350 minutes, unlimited texts, and 3 GB of data; Plan 2 provides 1000 minutes, unlimited texts but no data; Plan 3 gives you all-out unlimited talk & text with no data.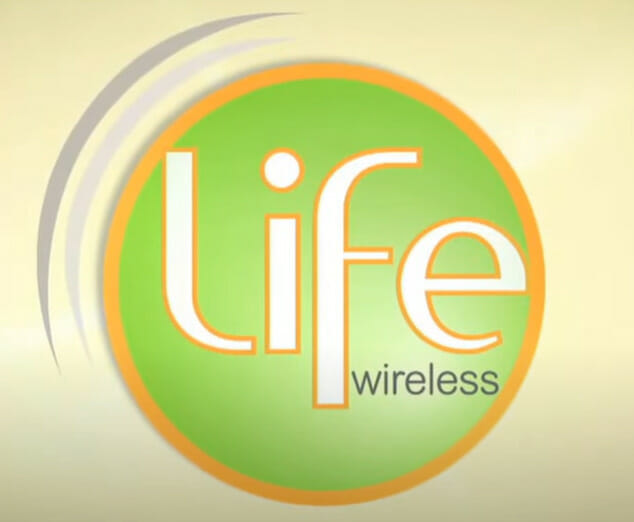 Life Wireless: Another provider worth mentioning. They offer a plan with unlimited talk & text plus a monthly bonus of 500 MB of Data.
Q Link Wireless: Offering their customers one helluva deal: Unlimited Talk and text plus a whopping 5 GB of Data monthly!
Here's how these services stack up:
| Provider | Talk | Text | Data |
| --- | --- | --- | --- |
| Assurance Wireless | 350 minutes | Unlimited | 3GB/month |
| Safelink Wireless | 350 minutes / 1000 minutes/ Unlimited | Unlimited | 3GB/month |
| Life Wireless | Unlimited | Unlimited | 500MB/month |
| Q Link Wireless | Unlimited | Unlimited | 5GB/month |
Application Process for Maryland Residents
I'm going to let you in on a secret. Getting a free government phone in Maryland isn't as tough as you think. It's quite simple! Let me guide you through the process.
Step 1: Check your Eligibility
Check if you are eligible for the program. You can refer to the criteria above. Still unsure? You can use the portal – https://getinternet.gov/ to check your eligibility.
Step 2: Find your Provider
Secondly, once you're sure about your eligibility, it's time to choose a Lifeline service provider available in Maryland.
Now, please don't rush into picking any provider; take some time and compare their plans to find one that suits your needs best.
Step 3: Fill in the Application Form
You'll need to complete an application form provided by the selected Lifeline provider.
Ensure all details are accurate because they'll be verified against federal databases!
Step 4: Wait for Approval
Next step? Wait for approval! The approval process typically takes 5 to 10 business days, and your free government phone will be shipped directly to your home.
However, checking with your specific provider for their estimated delivery timelines is always a good idea.
Features of the Free Government Phones
I bet you're wondering, "What can I expect from these free government phones?" Well, it's time to dive right in and look at some of their most significant features. And trust me, they're more than just your average calling device.
AccessibilityL These phones often come pre-loaded with essential communication apps, such as email clients, web browsers, and basic messaging programs. There's no need for fancy tech skills here – it's all laid out for you.
Convenience: Many of these devices are built to cater to seniors or those with disabilities. With large buttons and easy-to-read screens, navigating through menus or typing out texts is a breeze. It's like they've thought of everything!
Durability: Constructed with robust materials, these phones are designed to withstand the hustle and bustle of daily life without so much as a scratch. Who knew something free could be so resilient?
Battery Life: These gadgets offer impressive battery longevity that will keep you connected throughout the day without needing constant recharging — no outlet hunting required!
Connectivity: In Maryland, most of these devices support 3G and 4G networks, which means quick loading times for web pages or social media feeds.
Maintaining Your Free Government Phone Status
So, you've got your free government phone and wondering how to keep it? It's not as daunting as it sounds. Let me guide you through it.
Annual Recertification: You must confirm that you still meet all Maryland's requirements for a free government phone. This process ensures that only those needing this assistance continue receiving it.
Now let's dig into specifics:
Step 1: You'll receive notice from your service provider when it's time. 90 days before your big anniversary with National Verifier, you'll get a barcoded Form 5630.
Step 2: Follow their instructions – usually filling out an online form, mail, or call customer service.
Via Mail

Sign, date, and return the letter sent to you by the ACP / LifeLine program to:

Universal Service Administrative Company
ATTN: ACP / LifeLine Support Center
P.O. Box 9100
Wilkes-Barre, PA 18773-9100
Via Phone

Recertify by phone by calling 1-855-359-4299.
You can complete recertification through an interactive voice response (IVR) system. This process will take approximately 10 minutes to complete.
The confirmation/rejection is immediate.
You will need the Application ID (provided on your recertification letter) to enter the IVR.

Step 3: Provide any necessary documentation proving continued eligibility.
Don't forget about updates! If any changes occur, such as income or family size adjustments – promptly inform your service provider.
Staying Connected in Maryland: Exploring Your Options!
In this digital age, staying connected isn't just about keeping up with the latest trends. If you're a Maryland resident, there are a lot of opportunities to ensure you're always plugged in, even if you're on a tight budget.
Whether it's through the Lifeline program's free government phones or diving into alternative connectivity options, Maryland has something for everyone. Let's navigate this journey together and find the best fit for you!
Low-Income Broadband Plans: If the phone's not your thing and you're more about that internet life, many companies offer discounted broadband services for eligible households. With these, you can get online without breaking the bank.
Discounted Cell Plans: Besides free government phones, several carriers offer monthly plans at a reduced rate. It's not entirely free, but a decent deal if you want something more comprehensive.
Local Community Programs: Your local community can be a goldmine for connectivity programs. Libraries, community centers, and local nonprofits sometimes offer programs or resources, ensuring residents can access the digital world.
Emergency Broadband Benefit (EBB): COVID shook things up, and the EBB was one of the responses. It provides temporary discounts on monthly broadband bills for qualified households. It's worth a look, especially if you've had a change in income recently.
School and College Programs: Got kids? Or maybe you're hitting the books yourself? Some educational institutions offer discounted or free connectivity options, especially if distance learning is in play.
Employer Assistance Plans: If you're working remotely (or maybe even if you're not), your employer might have resources or stipends available to help with connectivity costs. It never hurts to ask.
Senior Connectivity Programs: For the young at heart but maybe not in age, there are programs specifically designed to ensure our seniors stay connected. Whether video-calling the grandkids or catching up on the latest news, these programs have your back.
Veteran Telecommunication Plans: To all our heroes in uniform, thank you. Many carriers and programs offer special discounts or plans for veterans. If you've served, definitely look into this one.
Frequently Asked Questions
Are there any other programs like this in Maryland?

Maryland's all about helping its residents! While the Lifeline program is the big one for phones, other assistance programs might be available. It's always worth checking out local community centers or state websites for more info.

Can I transfer my current number to the free government phone?

You bet! Most providers offer a "port-in" service where you can keep your existing number. There is no need to update everyone with a new number – convenience at its best!

What happens if my financial situation changes for the better?

First off, hats off to you! You must notify your service provider if your income or household situation changes. They'll guide you on the next steps, and you might need to reassess your eligibility.

How do I know which provider offers the best coverage in my area?

Great question! Each provider typically has a coverage map on their website. Take a quick look there, or maybe ask around. After all, nothing beats local advice!

Can I use my own phone with the service instead of the one provided?

Often, yes! Many providers allow you to bring your own device (BYOD) as long as it's compatible with their network. Check with your chosen provider for the specifics.

Can I still use my free government phone if I move out of Maryland?

Suppose you're packing up and heading to a new state. Most providers operate in multiple states, but you'll want to notify them of the move. You might need to reapply based on the requirements of your new home state.

How do I know when my minutes or data are running low?

Providers typically have ways for you to check through a quick dial number, an app, or by logging into their website. Don't worry; they've got tools to keep you in the know.


References
Website Resources:
Video References:
CMSHHSgov
Assurance Wireless
Safe Link Wireless
Life Wireless
Q Link Wireless
Were Sorry This Was Not Helpful!
Let us improve this post!
Tell us how we can improve this post?