So you've heard about government SIM cards. They're not just any regular SIM cards; they're a part of the Lifeline program, designed to ensure everyone can stay connected, regardless of their financial situation.
Applying for a government SIM card can be straightforward if you know the right steps. Here's a concise guide on how to navigate through the application:
Step 1: Check your eligibility using the criteria.
Step 2: Gather necessary documents like ID and proof of eligibility.
Step 3: Research and select a suitable Lifeline provider.
Step 4: Apply online or via mail with the selected provider.
Step 5: Wait for approval, typically around 10-14 business days, then receive your government SIM card in the mail.
A Government SIM card is issued by authorities for various purposes, ranging from enhanced security to better control over communication networks. These cards can be a game-changer in terms of governance and public services. But don't worry, we'll cover all these points in detail throughout this article.
Government SIM Card Initiative
You might be wondering what a "government SIM card" is. Well, it's essentially a mobile data plan the government provides to those who can't afford one. Think of it as public Wi-Fi but on your phone – anywhere and anytime you need it. The idea behind this initiative is simple yet powerful: to provide everyone with equal access to information and opportunities offered by today's digital age.
Overview: Lifeline Program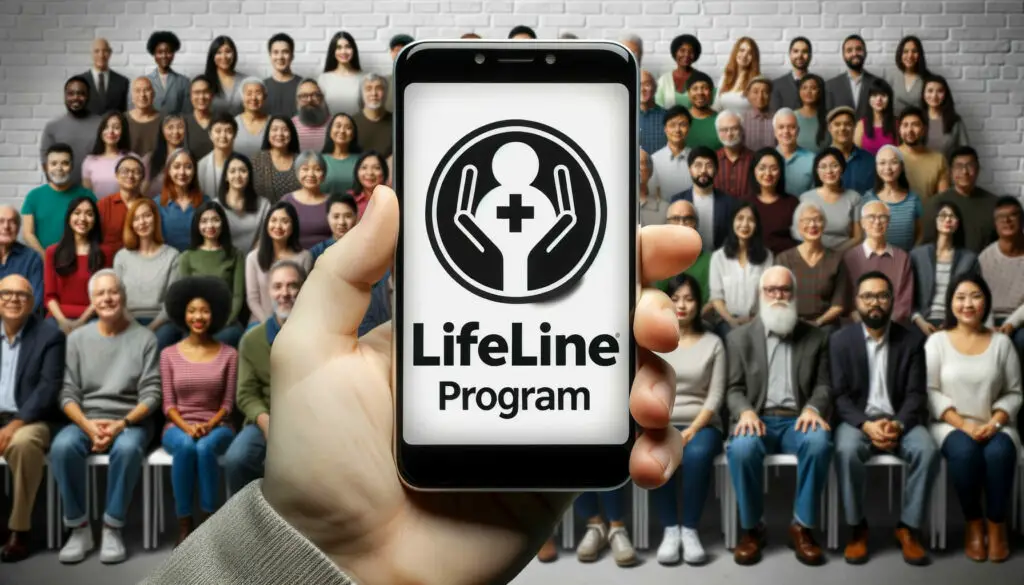 The Lifeline Program is a government initiative providing discounted or free phone services to eligible low-income consumers in the US. It's part of the Federal Communications Commission (FCC) and aims to ensure everyone has access to opportunities and security that phone service brings.
So how does it work? If you're eligible, you can get discounts on your monthly phone services per household. That could be either a landline or a cell phone.
Eligibility for Government SIM Card
When getting a government SIM card, you might wonder who's eligible. Let's break down the requirements by income-based and program-based eligibility.
Income Based Eligibility
Now, if we're talking about income-based eligibility, it's important to know that this varies by state. But generally, if your total household income falls below a certain threshold – usually 200% of the federal poverty level – then you'd likely qualify.
For instance, as of 2023, if you're a family of four living in California and making less than $29,160 per year, guess what? You're probably eligible for a government SIM card.
Here's some additional information:
| Household Size | Income |
| --- | --- |
| 1 | $29,160 |
| 2 | $39,440 |
| 3 | $49,720 |
| 4 | $60,000 |
| 5 | $70,280 |
| 6 | $80,560 |
| 7 | $90,840 |
| 8 | $101,120 |
| For each additional person, add: | $10,280 |
Each state sets its own guidelines, so check with your local agency for specifics.
Program Based Eligibility
But hey! It's not all about income. There are also program-based qualifications. So what does that mean? Well, if you or someone in your household participates in certain federal or state assistance programs like Medicaid or SNAP (Supplemental Nutrition Assistance Program), yep – you guessed it – you could qualify, too!
Here are a few more examples:
Special Supplemental Nutrition Program for Women, Infants, and Children (WIC)
Supplemental Security Income (SSI)
Federal Public Housing Assistance (FPHA)
Veterans Pension and Survivors Benefit
Free and Reduced-Price School Lunch Program or School Breakfast Program, including at U.S. Department of Agriculture (USDA) Community Eligibility Provision schools
Received a Federal Pell Grant in the current award year
Bureau of Indian Affairs General Assistance
Head Start (only households meeting the income qualifying standard)
Tribal Temporary Assistance for Needy Families (Tribal TANF)
Food Distribution Program on Indian Reservations
So whether it's based on your income or the programs you participate in, there are various ways to qualify for a government sim card.
How to Apply for a Government SIM Card
You're wondering how to snag a government SIM card, right? Well, don't fret! I've got your back. This isn't as daunting as it might seem. Let's break it down.
Step 1: Check your Eligibility

Let me tell you that eligibility is key here. It's important to check if you fit the bill before anything else.
Refer to the criteria above, or you can also check this using the Universal Administrative Company's website.
Step 2: Gather All The Necessary Documents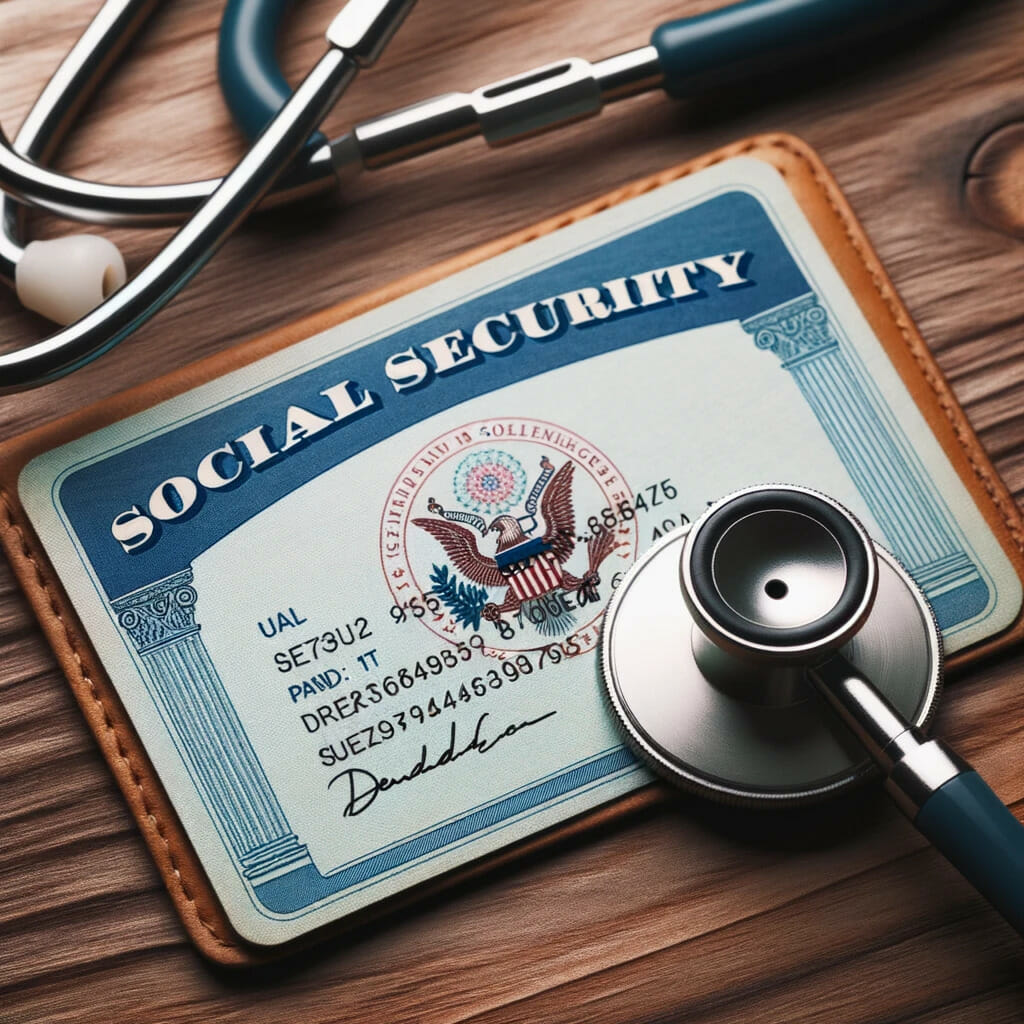 You'll need proof of identity (like your ID card or passport) and proof of eligibility (such as a letter from an employer or income evidence). Don't forget these are your ticket to getting this process rolling!
Step 3: Look for a Lifeline Provider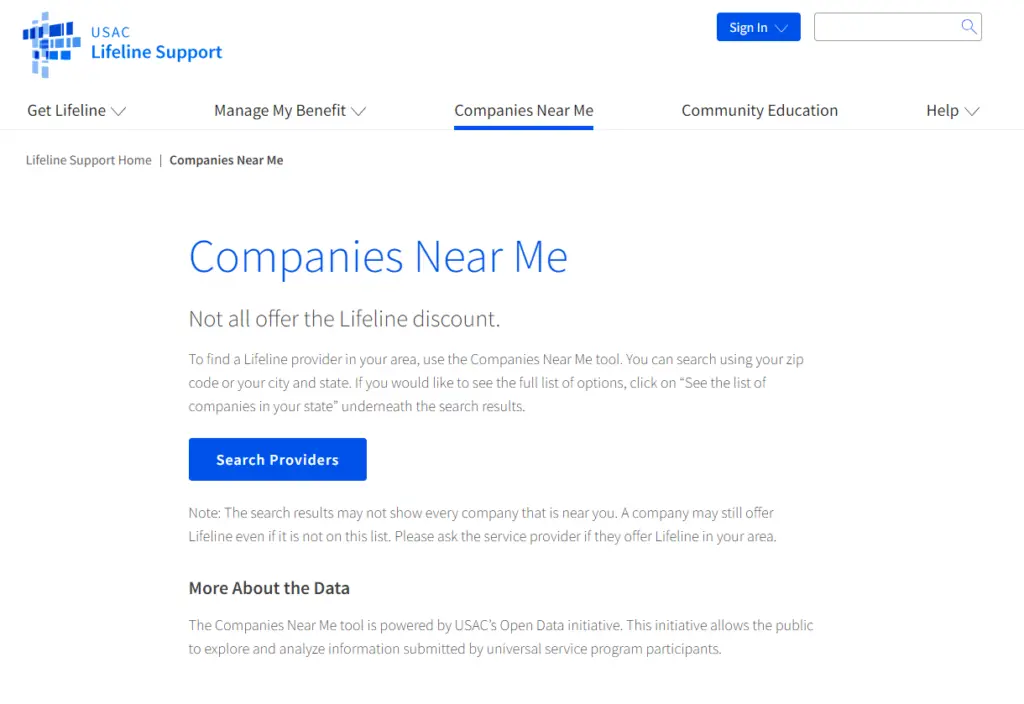 Do a bit of research to find what works best for your needs. You can also use the 'Companies Near Me' on the USAC website to see what's available in your area.
Step 4: Apply to your Selected Provider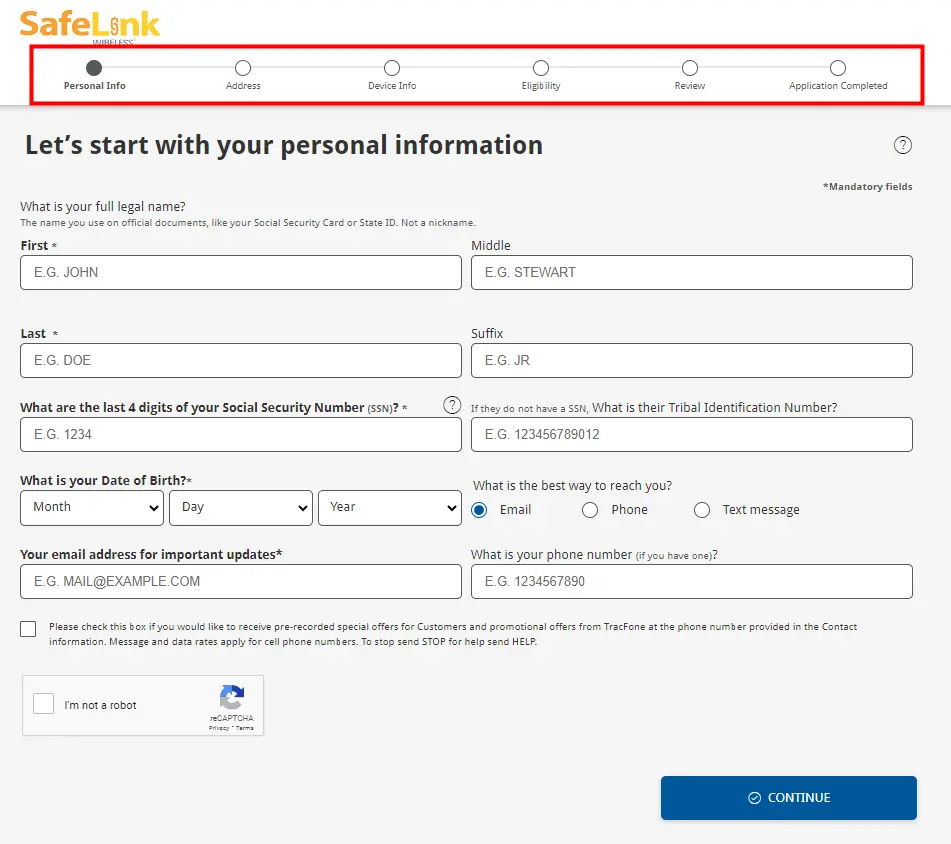 Applying online is usually the quickest way to get things done these days.
Please fill out their application form with accurate details and upload scanned copies of your documents where required. Be careful with this step – one mistake could send you back to square one!
If digital isn't your thing, there's always the good old-fashioned mail-in method, too! Please print out and complete an application form, attach photocopies of your documents, and pop it all into an envelope addressed to the appropriate authority.
Step 5: Wait for Approval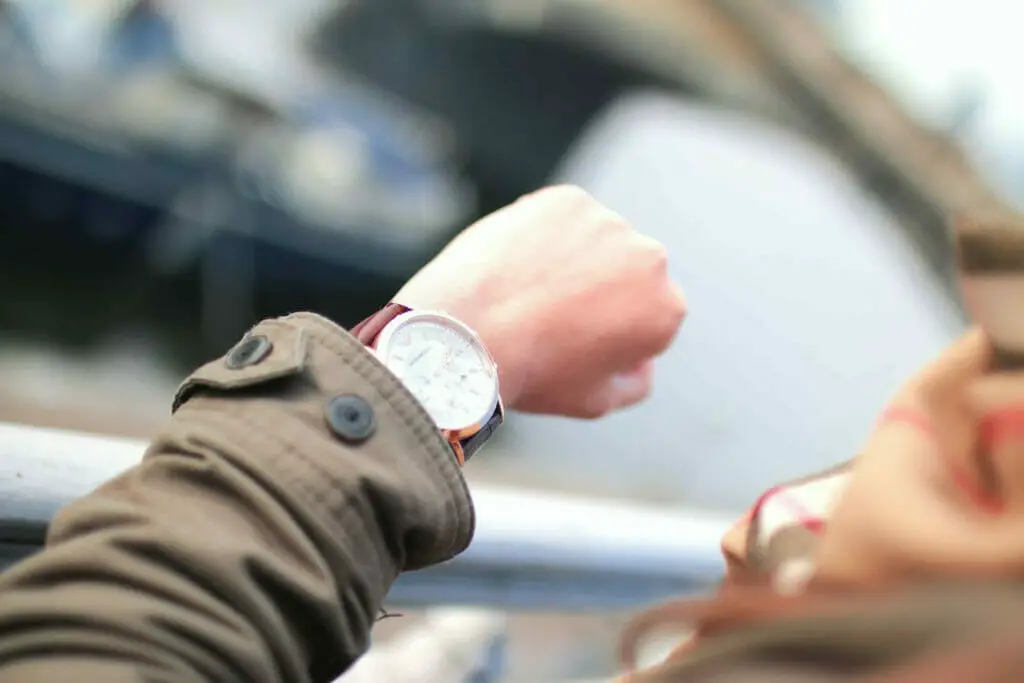 Finally, sit tight and wait for approval – remember, good things come to those who wait!
After submitting your application, wait for a bit. Approvals usually come in around 10-14 business days.
Once approved, you'll receive your shiny new government SIM card through the mail.
Features and Benefits of Government SIM Card
Nothing beats the convenience of a government SIM card when it comes to staying connected. These handy little chips have features that make communication easy and affordable. Here's what you can expect when you choose a government sim card for your mobile device.
Controlled Costs: No one likes surprise bills. That's why these SIM cards come with plans that tell you exactly how much you'll spend each month. You won't have to worry about unexpected charges or overages, making budgeting a breeze.
Easy Access: Government SIM cards aren't just for government employees. They're available for anyone who needs reliable service at an affordable price. Whether you're a student, a senior citizen, or just someone looking to save some cash on your phone bill, there's likely a plan that fits your needs.
Reliable Service: Choosing one that offers consistent coverage can be tough with so many providers. Government sims are backed by extensive networks, ensuring quality connections no matter where you go in the country.
Customer Support: When issues arise (and they will), having access to responsive customer support makes all the difference. Most government sims offer around-the-clock assistance via phone or online chat systems.
Lifeline Providers
Let's dive into the world of Lifeline providers. They're companies that offer discounted or free phone services to eligible low-income individuals. These services are provided under the Lifeline Program, a government initiative to ensure everyone in the United States can access affordable communication services.
Here's a quick overview:
| Provider | Free Data | Free Text & Calls | Free Smartphone |
| --- | --- | --- | --- |
| Assurance Wireless | Yes | Unlimited | Yes (Android) |
| Safelink Wireless | Yes | Unlimited | Yes |
| Life Wireless | Yes | Unlimited | No |
| Access Wireless | Yes | Unlimited | Yes |
| StandUp Wireless | Yes | Unlimited | Yes |
| TruConnect | Yes | Unlimited | Yes |

Assurance Wireless. This company offers customers free monthly data, unlimited texting, and voice minutes. What's more? It even provides a free Android smartphone to new enrollees!

Safelink Wireless. Like Assurance Wireless, it offers free monthly data, unlimited texts and calls, plus a complimentary smartphone upon registration.

Life Wireless. Provides similar services, including a generous amount of high-speed data every month.

Access Wireless. Access Wireless provides monthly data with unlimited texts and calls. For those signing up, there's also a free phone waiting for you.


TruConnect: They stand out with a lot of monthly data, unlimited texting, and voice minutes. If you're signing up with them, expect a free smartphone to be part of the package.
Responsibilities of Beneficiaries
Alright, folks, let's break it down! If you're lucky enough to be a beneficiary of a government SIM card, here's what's expected of you:
Stay Honest: First and foremost, always provide accurate information when applying and recertifying. If your circumstances change, let your provider know. Being straightforward is key!
Annual Check-In: Remember, this isn't a one-time deal. Most programs require you to recertify your eligibility each year. So, mark that calendar and stay on top of it. Here's an overview:

Revisit the current eligibility criteria to ensure you still qualify. Gather all necessary proof, like recent income statements or verification of participation in government assistance programs.
Log into your provider's website and access the recertification section. Complete the online form, ensure all details are accurate, and upload any requested documents.
After submitting, your provider will review your information. Monitor your email or account notifications to see if your recertification has been approved.

Usage: Some programs have a use-it-or-lose-it policy. You could risk losing the service if you're not using your SIM card regularly. Make sure to send a text at least or make a call every now and then.
Stay Updated: Occasionally, there might be updates or changes to the program. Always read communications from your provider so you're in the know.
Respect The Limits: While you get some awesome benefits, there might be caps on data or call minutes. Stay within those limits to avoid any hiccups.
One Per Household: Generally, these benefits are limited to one per household. Make sure only one person from your home is availing of this service.
Limitations and Concerns
While government sim cards may seem like a game-changer, they have drawbacks. Let's dive into some of the limitations and concerns surrounding these services.
Privacy. Although these services promise robust security measures, there's always the risk of data breaches or third-party surveillance. It's important to remember that your personal information could potentially be exposed in such situations.
Quality of Service. It can sometimes leave much to be desired. Government SIM cards often have issues with network coverage, leading to dropped calls or slow internet speeds. This can be especially frustrating if you rely on your phone for essential tasks like work or communicating with loved ones.
Customer support. Some users have reported long wait times and unhelpful responses when dealing with customer service for government SIM cards. This can lead to additional stress and frustration if you face technical difficulties or other issues with your service.
Restrictions. With a government sim card, there might be limitations on international calling or data usage, which could inconvenience those who travel frequently or need high amounts of data usage for their daily activities.
Frequently Asked Questions
Is there a contract involved when using a government SIM card?

Generally, there isn't a long-term contract. However, users may need to recertify their eligibility annually.

Can I use the government SIM card on any smartphone?

In most cases, yes. You can use the government SIM card if the phone is unlocked and compatible with the provider's network.

Can I apply if I lose my job or face a financial crisis mid-year?

Yes. If your circumstances change and you meet the eligibility criteria, you can apply for a government SIM card regardless of the time of year.

Can I switch my government SIM card to a different provider?

Typically, yes. If unsatisfied with your current provider, you can switch to a different Lifeline provider offering services in your area.

What should I do if I face issues with my government SIM card?

Most providers offer customer support, which you can contact for help. You can also complain to the program's regulatory body if the issue isn't resolved.

Are international calls included in the government SIM card plan?

This varies by provider. Some may offer limited international calling, while others might charge additional fees. It's best to check with your chosen provider.
References
Organizations:
Website Resources:
Video References:
Assurance Wireless
Were Sorry This Was Not Helpful!
Let us improve this post!
Tell us how we can improve this post?